Salvos Stores gearing up for Op Shop Week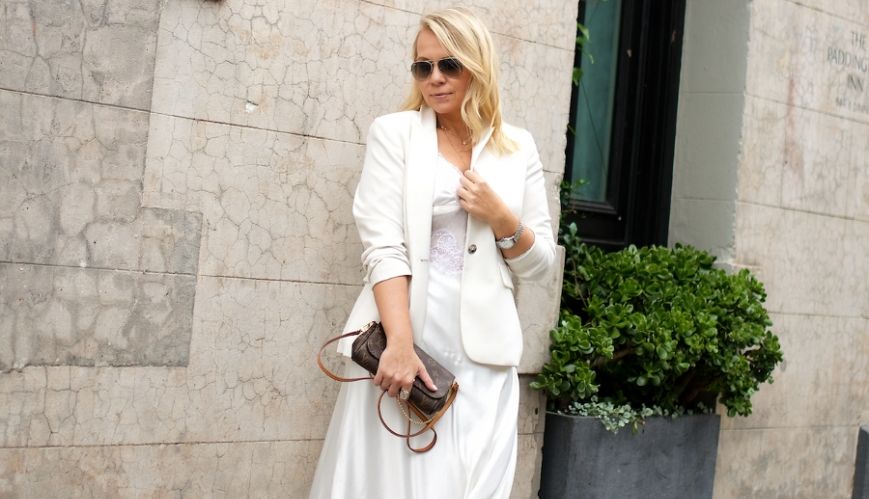 Salvos Stores gearing up for Op Shop Week
21 August 2017
By Jessica Morris

Proving second-hand is not second best, Salvos Stores across Australia are prepping themselves for National Op Shop Week, which runs from 27 August-2 September.

Salvos Stores have prepared an onslaught of festivities, fun and eco-friendly style workshops for customers to celebrate the week.
 
Stores throughout The Salvation Army's Australia Eastern Territory (NSW, ACT and Queensland) are using the week to educate people about the life cycle of clothing, while Southern Territory stores (Victoria, Tasmania, SA, WA and NT) are promoting sustainable fashion through clothes swaps.

"Statistics show that each individual buys around 27 kilos of clothing a year, so that means most items have been reduced to a single wear," says Eastern Territory Salvos Stores Ambassador, Faye De Lanty.

"When you source your fashion from a charity like Salvos Stores, you are not only diverting textile waste from landfill and giving it a second chance at life, but op shopping also empowers people and the mission of The Salvation Army."

Faye has been travelling along the east coast of Australia throughout August, bringing her Style Revivalist session to Salvos Stores. Giving customers practical advice on how to shop on a budget and dress eco-chic, her tour culminates in Salvos Curated – a three-day pop-up event in Sydney to launch National Op Shop Week.

Joined by Wardrobe Crisis author Clare Press, Faye will headline Salvos Curated from Thursday 31 August to 2 September. Held at Paddington's Comber Street Studios, the event is part pop-up shop, part exhibition come DIY extravaganza, and the duo will teach people how to find their own style using pre-loved, vintage garments and accessories.

"Salvos Curated will be filled with exciting events, donations from celebrities, designers and influencers," says Faye. "I encourage people to come visit us, have a look around and be very pleasantly surprised."

Not just contained to the east coast, people across Australia are also encouraged to attend Clothes Swaps on 2 September in Abbotsford (Victoria), Port Kennedy (WA) and Kidman Park (SA).

Participants can drop their clothes into these Salvos Stores over the two days before the event to receive a token. Being fashion-forward is about style and sustainability, so people are asked to only bring in top-notch items without wear and tear.

"(You can) refresh your wardrobe for spring in just three easy steps: bring the clothing you don't love so much anymore, swap them for another item at the event and buy pre-loved treasures at 20 per cent off by becoming a member of the Salvos Stores Club Card," says Salvos Stores Marketing Manager Aife O'Loughlin.

"It's really that easy, and what's more, you're helping Salvos Stores support the local community!"

Every year Salvos Stores spend $6 million diverting unwanted donation to landfill. By participating in Salvos Curated and Clothes Swaps, Salvos Stores want to equip people to break this cycle by donating and purchasing pre-loved clothing – and all for a fraction of the cost of new fashion.

"It's a time to acknowledge and celebrate the amazing work that charities like Salvos Stores do," says Faye.

"Every week is National Op Shop Week for us, but it's so wonderful to share our story with the nation and inspire people to think about the clothes they put on their back."

National Op Shop Week events across Australia are free, but in some cases attendance is limited.

Read about Faye De Lanty's Style Revivalist Tour and Salvos Curated.

Read about clothes swaps in Victoria, WA and SA.