The Big 50 fundraising walk raises a big issue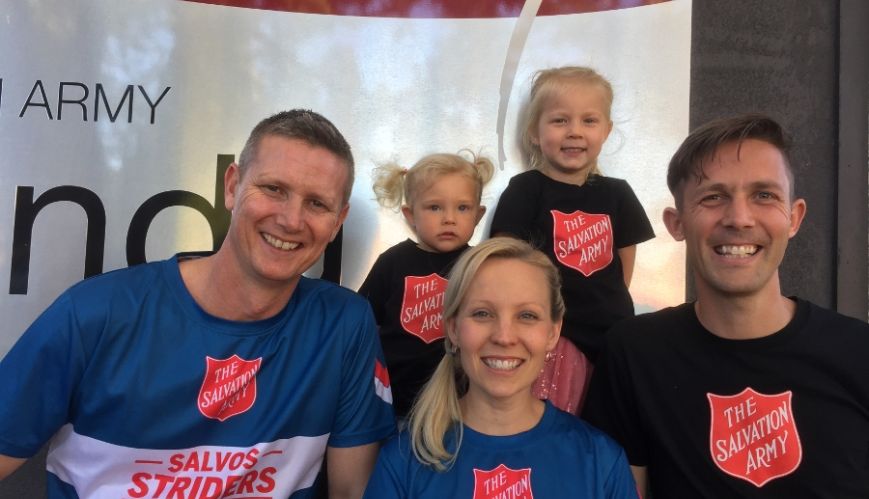 The Big 50 fundraising walk raises a big issue
21 August 2017
The Salvation Army's "Big 50" endurance walk around Sydney's Sutherland Shire is this year raising money to support local domestic violence services, including its new Samara House transitional housing service.

"We also want to raise awareness about domestic violence in the Sutherland Shire," says Menai Salvation Army leader Mark Soper. "Statistics show that Sutherland has a high rate of domestic violence per capita when compared with the rest of NSW. It's a big issue."

And what better way to raise a big issue than with a big walk? The highly visible 50km, 25km and 5km walk through the streets of the Shire has been running for many years, but 2017 is the first year the money raised is going towards local services, including Shire Salvos' own transitional accommodation service, Samara House, which opened two months ago.

"We are just starting on the journey of working with families affected by domestic violence," says Mark. "There are many established services in the Sutherland Shire so we want to our fundraising to support them as well so we can all tackle this big issue together."

Samara House means "protected by God". It houses two families and since opening two months ago, already one family has transitioned through the house, utilising the safe accommodation and linked services as a springboard to long-term housing and a secure future.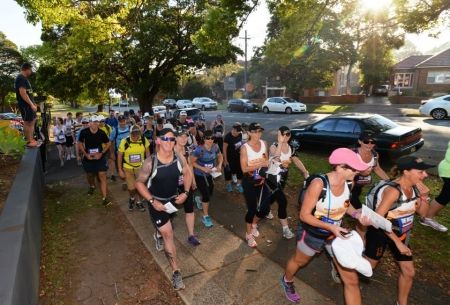 Jason Franklin and his wife Steph have taken part in every Big 50 event since its inception in 2011. This year, he's injured, but he'll still be involved all day, helping with the event management and driving the support vehicle for the 25km and 50km walkers.

"The Big 50 is a tough endurance event and initially I decided to walk the event as a personal challenge and a way of raising funds to support Salvation Army ministry," he says.

Having experienced life transformation through The Salvation Army's Recovery Services, Jason is passionate about helping others and sees The Big 50 as an opportunity to do that through fundraising, and also being able to share his own story.

"Having being saved from addiction and recently celebrating 14 years free, I truly believe in transforming lives and communities," he says.

"The Big 50 is an event which brings together people from all walks of life and joins them together for a common cause. An important part of being a Christian for me is to lead by example and share my story along the way," he says. "The year I completed the 50km track I spent over 10 hours pounding the pavement. This gave me plenty of time to share my story and show people an example of transformed life.

"My hope is that we have made a difference no matter how small it may be in the big picture."

The Big 50 is being held on Saturday 26 August. Everyone can get involved with a 5km family walk or a 25km and 50km endurance walk. The day concludes with a family celebration from 1.30pm to 5pm with food, a jumping castle, face-painting and lots more fun.

To register for the event or donate, head to salvos.org.au/big50