Homeless World Cup kicks off in Norway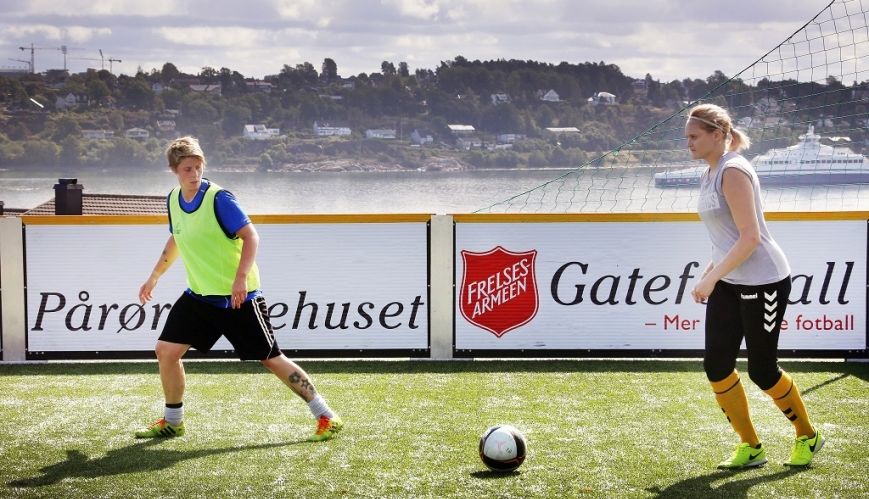 Homeless World Cup kicks off in Norway
29 August 2017
The Salvation Army will play a key role in the 15th edition of the Homeless World Cup in Norway, which kicks off in the capital, Oslo, on Tuesday 29 August.

The Salvation Army in Norway is the official partner of the Homeless World Cup and is responsible for the national team.

Football has been used by The Salvation Army in Norway to reach out to different groups for more than 30 years. In 2005, The Salvation Army's Gatefotball (Street Soccer) was officially established. Since then the program has expanded into many cities across the country, and an annual Norwegian Street Football Cup has been organised. Gatefotball focuses on drug rehabilitation for men and women through sport.

Twenty-eight Salvation Army officers from around the world will join forces with personnel from the host territory to be of assistance to the visiting teams and to staff during the World Cup. A prayer room has also been set up at the main arena.

Territorial Commander of the Norway, Iceland and Faroes Territory, Commissioner William Cochrane, will be a special guest at the tournament's opening games, which will involve the Norwegian men's and women's teams, and will also attend the finals on 5 September.

Her Royal Highness Crown Princess Mette-Marit of Norway will officially open the tournament.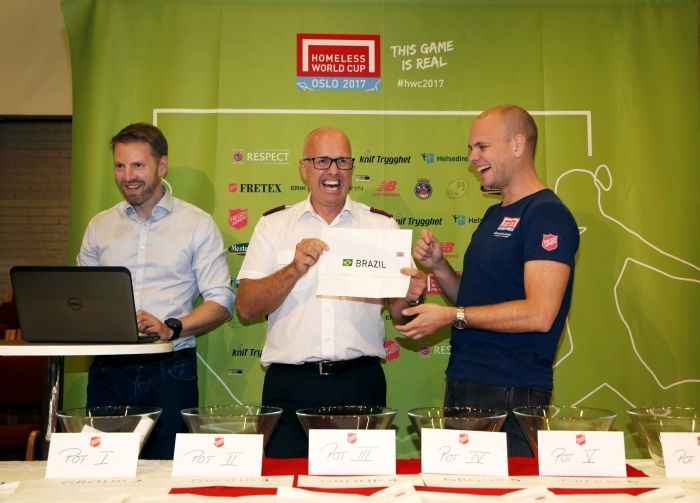 The draws for the Homeless World Cup will challenge all 74 teams involved in the competition. 
Twenty four women's teams and 48 men's and mixed teams will compete in Oslo's iconic Rådhusplassen, the City Hall Square, between Oslo City Hall and the Oslo Fjord. Over 500 players representing more than 50 countries will attend what will be the biggest and most ambitious Homeless World Cup tournament yet.

The Homeless World Cup Foundation works with a network of 74 organisations representing 74 nations around the world.
 
These national partners vary in size and structure but they all have one thing in common: they all use the power of football to help people who are homeless and socially disadvantaged. The national partners deliver year-round street football programs, and select the players who will represent their country at the Homeless World Cup.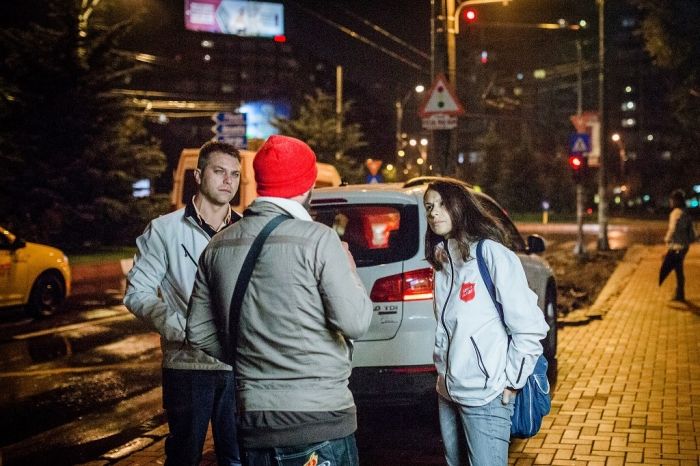 The Homeless World Cup will also hightlight the issues surrounding homelessness - a focus area for The Salvation Army globally.
In addition to inspiring change in participants' lives, the Homeless World Cup aspires to challenge public perceptions of homelessness and the issues that surround it. By showing the human side of homelessness, we aim to promote a more compassionate approach to helping those affected by it.

For more information, go to homelessworldcup.org

Andrew Hannevik is The Salvation Army's head of information and fundraising for the Norway, Iceland and Faroes Territory.