Adelaide City band takes ministry to the Red Centre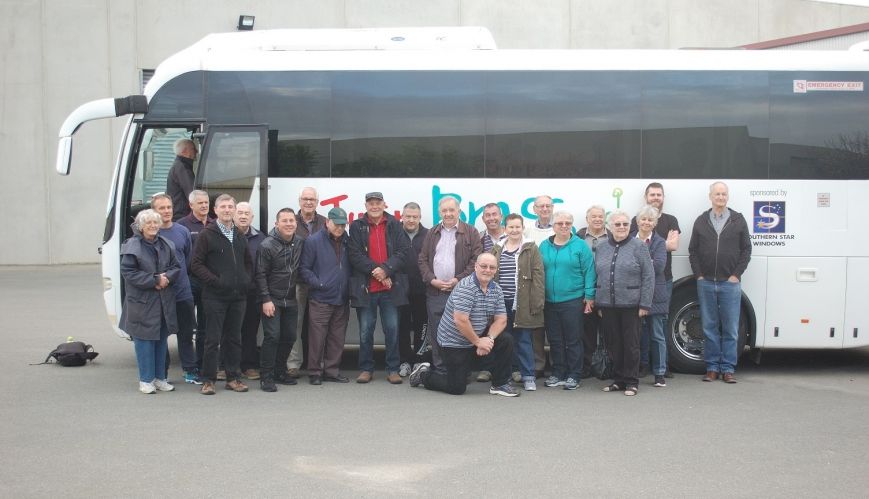 Adelaide City band takes ministry to the Red Centre
1 September 2017
By Jessica Morris

Adelaide City Salvos hit the road last month, travelling more than 3000km off the beaten track to minister to communities across remote areas of the Northern Territory and South Australia.

From 11-20 August, 23 members of the Adelaide City Salvos band undertook a trek around the Red Centre of Australia, including Alice Springs and Uluru, and then visited Coober Pedy and Peterborough in South Australia's outback on the way home.

"It was great to go to these remote places and be an encouragement to these communities," said Captain Jeff Waller, Adelaide City Corps Officer. "We used the opportunity to minister to a number of Salvation Army corps, as well as other churches and schools."

Over the first weekend the band conducted the morning meeting on the lawns opposite the Alice Springs Corps hall and then enjoyed a barbeque lunch with corps members.
 
Altering their program to incorporate different styles, ranging from light rock, swing, devotional and meditative, they were welcomed into Sacred Heart College and also played for Araluen Christian College later in the journey.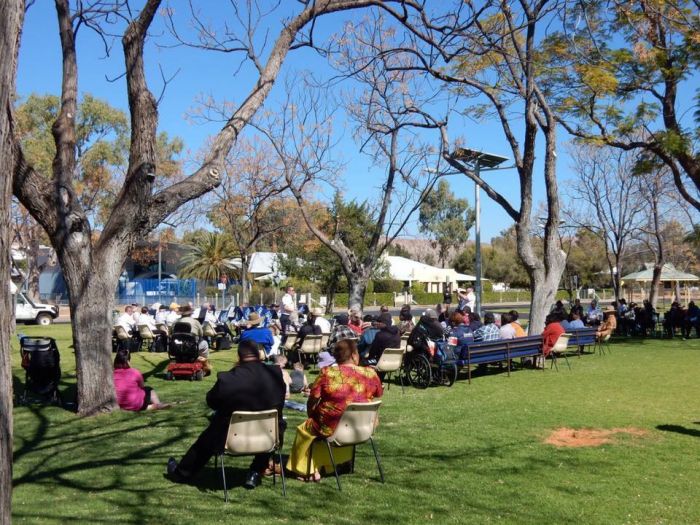 Part of the band's tour included conducting a morning meeting on the lawns opposite the Alice Springs Salvation Army hall.
During their time in Alice Springs, the bandsmen enjoyed educational visits to the NT School of the Air and the Royal Flying Doctor Service headquarters, as well as enjoying God's beautiful creation at various gorges around Alice Springs and sunset at Uluru.

Visiting the Coober Pedy Community Church, the band ministered to 100 Christians in the town at twilight, and enjoyed a barbeque, which included kangaroo tail.

This final leg of the tour took the band through Peterborough, reuniting them with former Adelaide Congress Hall soldier and current Corps Officer of Peterborough Corps, Envoy Karen Chambers.
 
They joined Christians throughout the community for an evening program at the local Anglican church, and on Sunday morning combined for a service in The Salvation Army hall before a fellowship lunch. Messages were presented by Major Waller and the youth pastor, Jacob Hodge, throughout the trip.
 
The Salvation Army Red Shield insignia of the band's trusty bus was used to attract the attention of locals for various meal and other stops, and members of the group took the opportunity to talk with tourists and travellers about their mission.