Queensland camp takes women on spiritual journey
Queensland camp takes women on spiritual journey
6 September 2017
"God of the Journey – discover, dream, grow" was the theme of the Queensland Divisional Women's camp, held at Brookfield, west of Brisbane, on 28-31 August.
More than 120 women from around the state, plus a contingent from Papua New Guinea, spent time listening to messages, engaging in worship and creative electives, enjoying free time and having a lot of light-hearted fun in the process.
Commissioner Jan Condon (ret.), who now attends the Caloundra Corps, was the special guest, while Louise Mathieson, Divisional Worship Arts Facilitator, led heartfelt worship.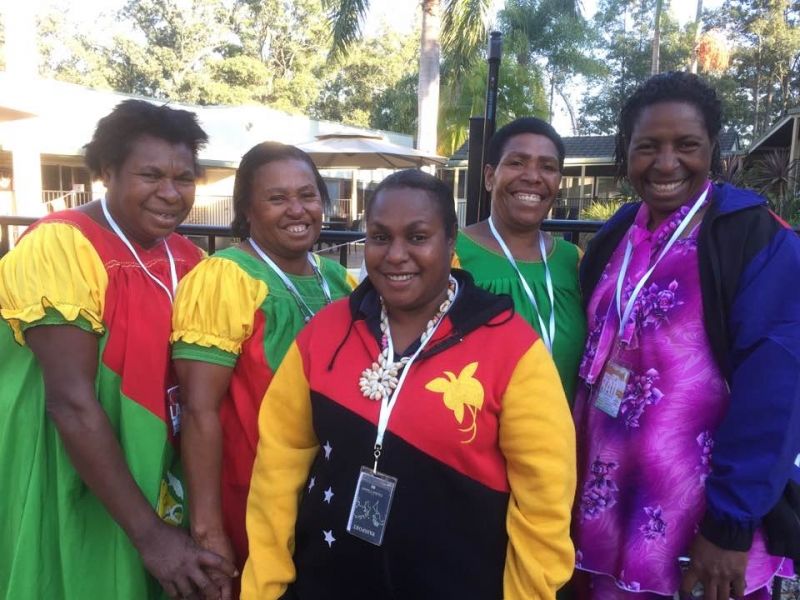 For the first time, a contingent of women from PNG attended the camp, as well as additional training afterwards with Commissioner Jan Condon.
Commissioner Condon shared stories from her journey of faith, exploring topics such as "When you hit a brick wall", "When you come to a dead end", and "When you take a wrong turn".

To personalise her messages, Commissioner Condon also shared some of her challenging and faith-building experiences, explaining that the brick wall blocking the path, or the large bump on the road of life, can be an opportunity to strengthen faith as we realise God is on the journey with us.
Each woman was given a "passport" for the camp, with journeys taken to India or France – with this theme carrying through to a formal dress-up evening and a movie night. Another highlight was the concert, with the PNG ladies receiving thunderous applause for their singing.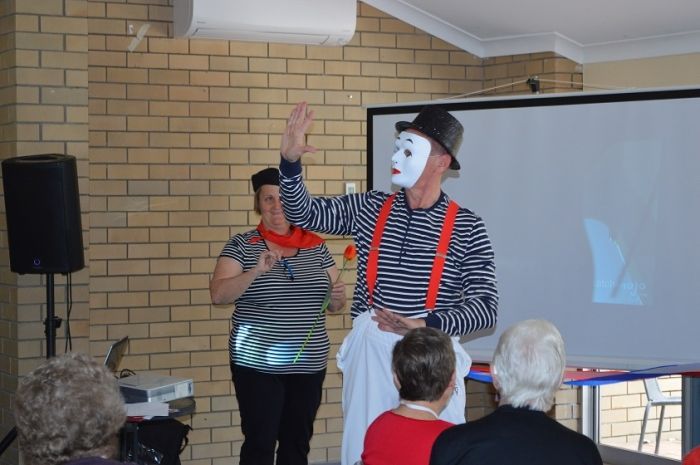 Divisional leaders, Lieutenants-Colonel David and Sandra Godkin, took on the French theme at the women's camp, delighting all those in attendance.
An auction during the camp also raised money for the 2017 Women's Ministries Territorial Project – the Joyville Children's Home in the Philippines.
"One of the highlights [of camp] was to see the beautiful interaction of the ladies with each other," said Major Rowena Smith, Queensland Divisional Director of Salvos Women. "Women from the recovery ministries of Fairhaven and Moonyah along with women from many corps and also some ladies from SAILS and our delegates from PNG, all sharing together, enjoying each other's company and connecting with each other. It was very special."
This has been a busy year for Women's Ministries in Queensland. In May, Major Shelley Soper, Divisional Director of Women's Ministries in the ACT and NSW Division, and Feby Chan, wife of Andrew Chan who was executed in Indonesia in 2015, were guest speakers at coffee mornings in Gympie, Toowoomba and Bayside Corps.
"These messages were powerful and had a great impact on the ladies present," said Major Smith. "Feby spoke about her experiences with prison ministry, as well as her personal and spiritual journey with Andrew. People were captivated by all that she shared."
The Women's Ministries Divisional Project was also launched at the coffee mornings – every corps raising $250 to buy a pram for new mothers leaving prison.
Captain BJ Moulder, team member at Capricorn Region Corps (Rockhampton), was guest speaker at the coffee morning there, sharing her powerful testimony.
Additional events will take place in Cairns and Yeppoon in October.