A century in the making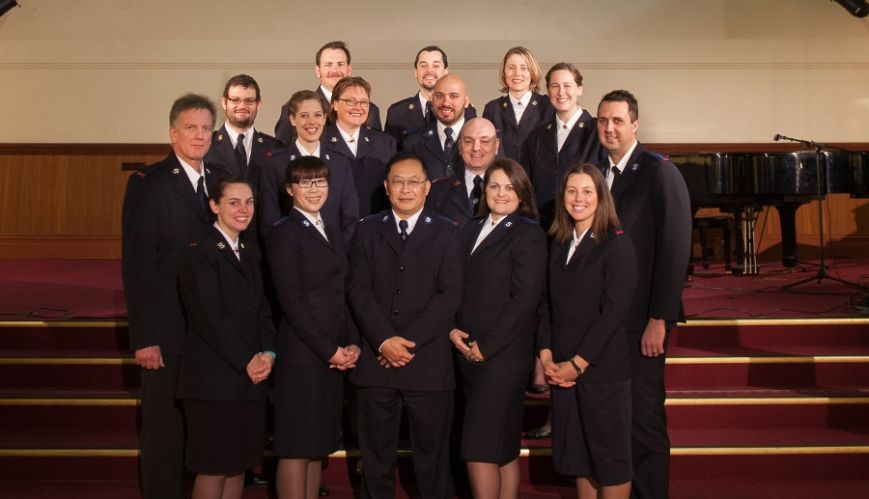 A century in the making
27 October 2017
The commissioning of new officers is always a landmark event on The Salvation Army calendar.
This year, however, the occasion will take on special, historical significance. When the cadets of the Messengers of the Gospel session gather in Sydney later this month, it will mark the first "national" commissioning of Salvation Army officers in Australia in almost a century.
Since 1921, when the Army restructured itself in Australia into two territories, cadets have always been commissioned as officers of either the Australia Eastern or Australia Southern territories, dependent on where they were trained.
On 25 November, however, as part of the Australia One Program to transition back to one national territory, the 2016-17 Messengers of the Gospel session of cadets will be commissioned as one group.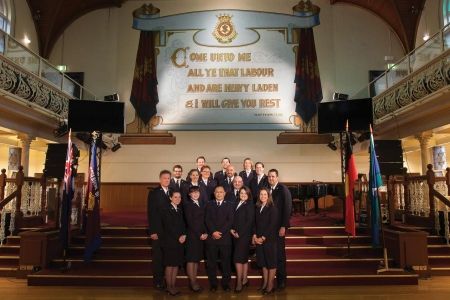 The photo of the cadets (right) also has historical significance.
It is taken on the platform of Melbourne's 614 Corps, formerly Melbourne City Temple, and is the venue where national commissionings were held prior to 1921.
The Messengers of the Gospel are the penultimate group of cadets to undergo training at separate locations; the Australia Eastern cadets at Booth College in Sydney (with a smaller group of cadets-in-appointment also undergoing training in Brisbane), and the Australia Southern cadets at Catherine Booth College in Melbourne (with a cadet-in-appointment undergoing training in Perth).
The 2017-18 Messengers of Compassion session, which is nearing completion of its first year of training, is a national session, but will still complete its final year of training at the respective campuses in Sydney and Melbourne.
Subsequent sessions, beginning with the 2018-19 Messengers of the Kingdom, will be based at the new national college in Melbourne.
This year's ordination and commissioning of cadets will be held at Sydney Congress Hall on Saturday 25 November, starting at 4pm.
The service will be led by The Salvation Army's national leaders in Australia, Commissioners Floyd and Tracey Tidd.
 Live streaming will begin at 4pm AEDT at www.salvostudios.com/live