You are here:
Home › News › 2017 › 11 › 06 › Rewards Far Outweigh Challenges Of Ministry In Remote Goldfields
Rewards far outweigh challenges of ministry in remote Goldfields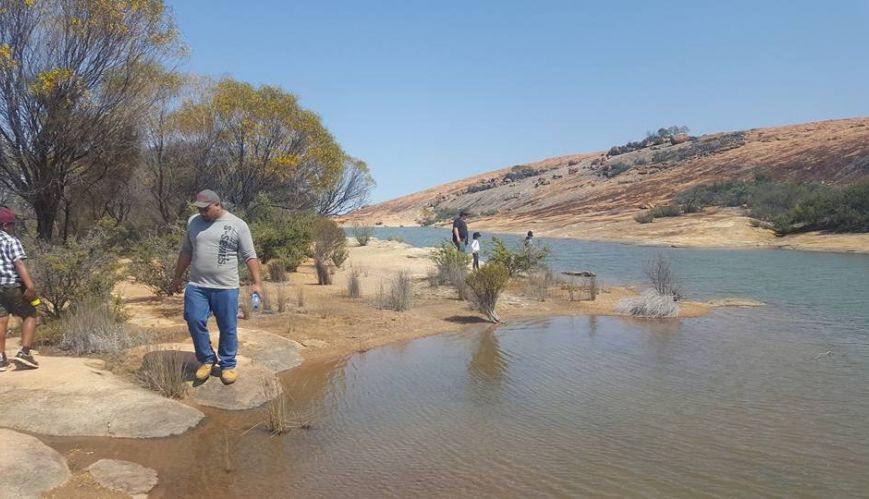 Rewards far outweigh challenges of ministry in remote Goldfields
6 November 2017
At just over 500km from its nearest Salvation Army neighbour, the Kalgoorlie-Boulder Corps in Western Australia is one of the most remote corps in Australia.
Kalgoorlie-Boulder in located in the Goldfields-Esperance region of this vast state. The capital of Western Australia, Perth, is almost 600km away.
It's rugged country with a tough mining history and the city, although modern and bustling, reflects a somewhat "wild west" atmosphere. Salvation Army founder, William Booth, visited in 1905 when the corps was just 10 years old.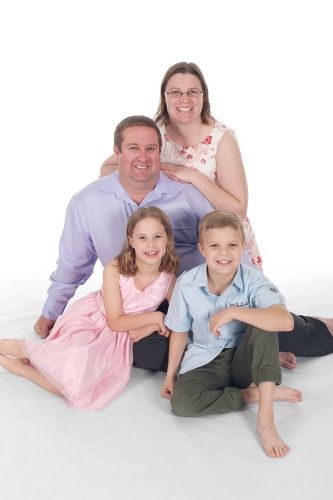 The Schatz family has served in Kalgoorlie for six years.
"The town itself couldn't imagine The Salvation Army not being here after all these years," says Captain Mark Schatz, who is corps officer at Kalgoorlie-Boulder with his wife, Captain Zoe Schatz.
"We do feel, very positively, like we've come to the ends of the earth to win souls for the Kingdom of God!"
The Schatzs have served as corps officers in the city for six years.
"We've lived in country areas and country towns a few hours from the nearest city, but this is the most remote appointment we've ever had," says Zoe.
"It has everything though, as it's the third-biggest city in WA after Perth. There is very little that we can't access here, except perhaps for medical specialists. There is a lot to do socially. I've certainly felt more isolated in smaller, less remote towns."
The closest beach is at Esperance, nearly 400km to the south. "This is important," laughs Mark. "When you live in the desert, the beach is an especially beautiful thing."
Mark and Zoe love the sense of community in the city, the way people rally together and look after each other, and the sense of togetherness.
"This is really attractive," says Mark. "We love being part of it, of living in the community and having everything centred around it. I've not experienced anything quite like it before."
The Schatzs have also built community at the corps. As well as the church hall, the Kalgoorlie-Boulder Salvos is made up of a six-bed men's hostel, a family crisis unit, and an extensive Doorways program. There are also two Family Stores (thrift shops) in the city.
"Because of who we are and our mission to reach out to the 'last, least and lost', we are targeting the people who access those services to build our church," explains Mark.
"It's an eclectic church with people from all demographics. It's a place where people can belong regardless of who they are, what they have done or where they have been.
"And they bring their friends. I remember at one community lunch we had a state politician sitting next to a homeless man. Everyone is welcome. It's become a safe haven for everyone."
Some of the challenges the Schatzs face include being far away from family, and not being able to do the simple things like have a coffee with an officer friend.
"These are the challenges of living in the Goldfields," says Mark. "Our friends here though, have become our surrogate family and our links are strong. We have loved seeing the fruits and joys of the work here, which by far outweigh the challenges." 
The population of the city is made up of long-term locals, a transient working population, and Indigenous people. It's an extremely diverse group, with rich, poor, and everyone in between.
"It's also a very multicultural place," says Zoe. "We have many New Zealanders, and people from Papua New Guinea, Africa, the Philippines and many nations around the world.
"Some get stuck here – a place between east and west. Others have family roots or ties, others have grown up here, left, and then returned." Mark describes it as "the red dirt getting into your bloodstream".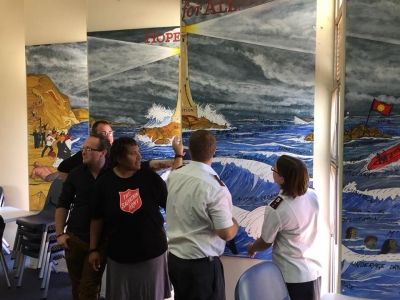 Artwork by one of the men experiencing homelessness.
The transient nature of the city has meant the corps has been made up of three almost entirely different congregations – with just a few regulars – in the six years the Schatzs have been there.
"It can be disappointing to get to know people and then they leave," says Zoe. "The corps has struggled with that. We're a bit like an Australian version of a regimental aid post. We're a unit in the Goldfields where people come in broken and wounded from life. They get patched up here and readied to go back to the battlefield.
"We see a variety of needs and brokenness. We know we are equipping people for the battle that may be elsewhere in the country and beyond."
Offering hope
The Kalgoorlie-Boulder Corps is a church and a mission centre that offers hope in times of need. The corps gathers around those experiencing homelessness, mental illness, struggling with emotional or relationship issues; in fact, anyone who walks through the doors.
"Hope looks different to everyone and we want to give people hope at a grassroots level," says Mark. "We thank God for the privilege of seeing lives transformed."
Zoe says that, because of their remoteness, The Salvation Army in Kalgoorlie-Boulder has to be everything the Army stands for. "We do counselling, public relations, welfare support, and are supported by an amazing team of staff and volunteers," she says.
As well as community lunches, the corps runs different projects including junior soldiers, a daily reading club, a community lunch, a men's lunch, timbrels, a "Littlies Church" crèche, prayer walks, and Mainly Music.
There are also small groups, discipling and prayer groups, Bible studies and "training soldiers to take the fight back into the community and win the world for Jesus," says Mark.
"Our main focus has been around the integration of social and corps. We see it as one and the same - the mission field," adds Zoe.
Community support
The corps enjoys generous community support from schools, clubs and businesses, through donations of money, clothes, food and other items. The thrift shops are also well serviced by donations.
"We also work together with other agencies and organisations in our community," says Zoe. "We are the 'go to' organisation – to catch people who fall through the gaps, or can't be assisted elsewhere.
"We get a lot of referrals. We help people with finances, we work with the prison chaplain to make sure the families of those incarcerated have toys and food for Christmas, and we work with other churches for events such as Carols by Candlelight."
The annual toy ride for the Salvos at Christmas time is an entrenched tradition in Kalgoorlie-Boulder.
There is a strong ministers network among local churches. Different churches target different groups, including youth, the elderly, and those in prison.
"When we first got here, there were pockets of homelessness and everyone assumed that, as the Salvos, that's where we would focus," says Mark. "And we did and do."
At the end of this year, Mark and Zoe will move to Bunbury, 175km south of Perth, to take up a new appointment as corps officers there.
"I'm still saying this is a country appointment," laughs Mark. "I am looking forward to the challenges and engaging with the community and doing life with people there.
"We will grieve leaving Kalgoorlie because these people have been our extended family.
"We will leave it in the hands of God and know that all things work together for good for those who love the Lord – and we certainly love him!"