You are here:
Home › News › 2017 › 11 › 08 › International Conference Of Leaders Begins In Los Angeles
International Conference of Leaders begins in Los Angeles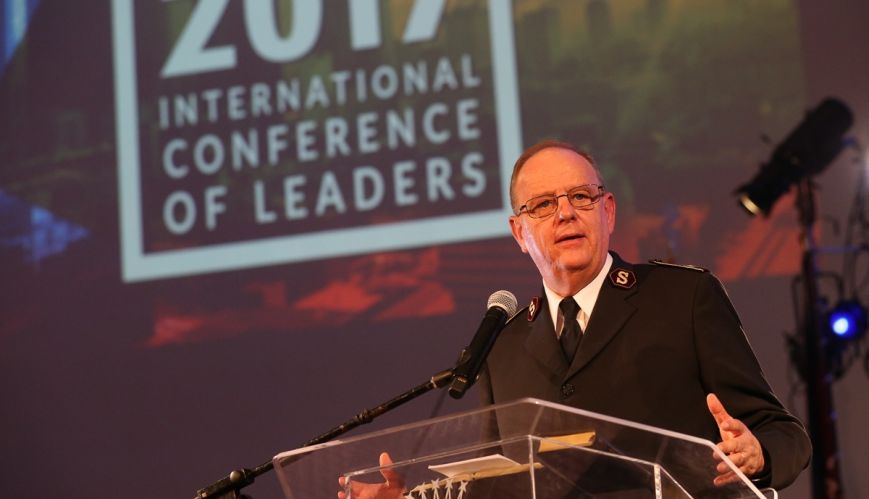 International Conference of Leaders begins in Los Angeles
8 November 2017
The ICL, led by General André Cox and Commissioner Silvia Cox, World President of Women's Ministries, is held every three to five years and provides a cross-cultural forum for the General to meet with Army leadership to discuss matters of importance to The Salvation Army.
To welcome the leaders to the greater Los Angeles area, ICL delegates attended morning worship on 5 November at 21 local corps. Western USA Territorial leaders, Commissioners Kenneth G. and Jolene K. Hodder, accompanied the General and Commissioner Cox to the Long Beach Citadel Corps where the General enrolled two senior soldiers.
That afternoon, a public welcome meeting at the Los Angeles Central Corps brought together area Salvationists and the international leaders for a rally focused on mobilisation in The Salvation Army's youth, ministry, diversity, and worship and service.
In his message, the General acknowledged that we live in a world adrift, a world of fake news and alternative facts.
"We might be tempted to think the situations we are facing are unique, and no one has faced the challenges we face today," he said. "The fact of the matter is that people of every generation have faced great trials and difficulties."
The General reminded attendees that Isaiah's message was primarily for the people of Jerusalem, "people in troubled times, in a nation split for decades". The people of Israel were turning away from God and worshipping all sorts of gods."
The same could be said of our generation, that "Yahweh had become one God among many gods", the General said. "But Isaiah speaks of the salvation available to those who are faithful, those who turn to the living God. Isaiah calls people to pause, to reflect on things that they value."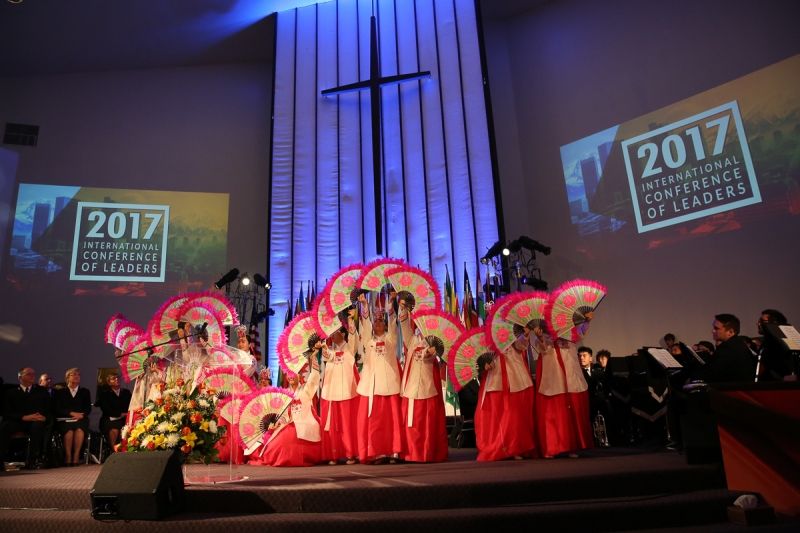 A Korean fan dance was part of the international focus during the public welcome meeting in Los Angeles.
The General said that God could still touch and transform lives, and if he could do so one life at a time, he could do it in a community, in our nation, and in the world.
"The invitation is for us to stop whining about what we don't have, about our weakness or incapacity to change the world, and to look up with eyes of faith to the God who can and will change the world," the General said. "We live in a tolerant age, but we are reminded this evening that not all gods are equal. Nothing compares to our God.
"Isaiah reminded the people of his day and reminds us that God wants a relationship with you and with me," he said. "God wants to bless, but it depends on us opening our hearts to him."
This week, ICL delegates will meet to cover a range of practical, moral, ethical and theological issues facing The Salvation Army. The General will also address the Accountability Movement, providing an update on the work done in the past four years, discussing next steps, and launching necessary changes, according to the General's office.
The ICL concludes on 11 November.
For the full version of this article, click here.