You are here:
Home › News › 2017 › 12 › 05 › General Thanks Army Of Volunteers Who Serve Humanity Around The World
General thanks 'Army of volunteers' who serve humanity around the world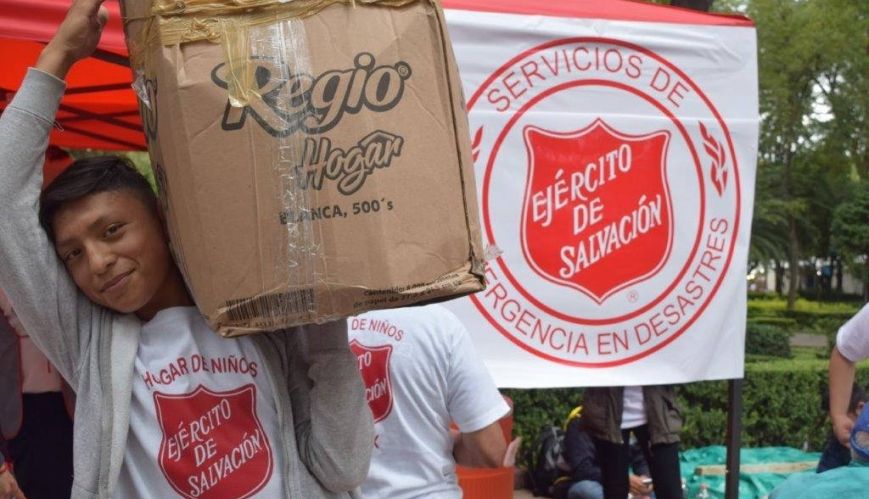 General thanks 'Army of volunteers' who serve humanity around the world
5 December 2017
The United Nations has designated 5 December as International Volunteer Day, and General André Cox, world leader of The Salvation Army, is keen to offer his appreciation to the many thousands of people whose "selfless contributions" enable The Salvation Army to "mobilise in the fight against injustice around the world".
A video message extending the General's thanks has been published across social media, recognising the numerous ways in which people in 128 countries get involved in supporting the international church and charity.
"I thank you for your time, your expertise and your compassion in helping others – especially those experiencing hardship and injustice," General Cox said. "Around the world, and in times of crisis, you serve your local communities; providing support and relief to countless people in need, each with his or her own individual story."
Citing the aftermath of the damaging hurricanes which hit the Caribbean, Mexico and the southern United States in 2017, the General reflected that volunteers were "quickly on the scene, distributing drinks and food as well as emotional and spiritual support".
He continues with mention of the response to civil unrest in Mindanao, The Philippines, in May, where volunteers "helped provide temporary shelter to hundreds of displaced families".