Youth report shows teens need more support than ever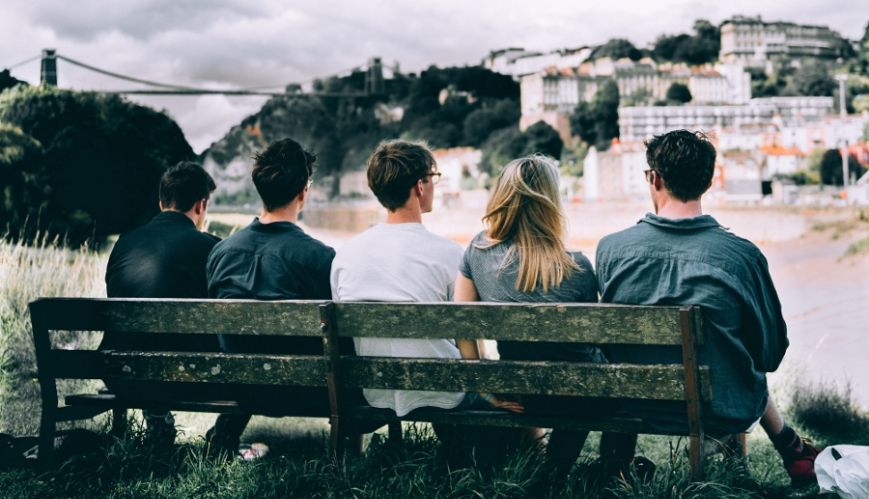 Youth report shows teens need more support than ever
6 December 2017
By Jessica Morris

A research report has found that adolescents are experiencing a developmental crisis in Australia and that The Salvation Army is struggling to engage them.

The report, titled The Long and Lonely Road: The Journey of Adolescence, was released by The Salvation Army's Australia Southern Territory Department of Youth. 

Based on a review of best youth ministry practice and data from across the Southern Territory since 2010, the report found that young people between the ages of 11-25 are marginalised, irrespective of their background.

"When you look at the research, young people have never been materially better off in terms of wealth and resources. But in terms of their social and emotional capital, they've never been worse off since the World War and the Great Depression," said John Marion, Territorial Youth Ministry Development Coordinator.

Factors contributing to this marginalisation include a lack of mentoring or parenting, with one in five parents saying they lack the skills, knowledge or time to adequately parent. Other contributing forces are poverty, with one in six young people living below the poverty line, substance abuse, and mental illness.

In Australia, one in four young people meet the criteria for serious mental illness, and the national suicide rate has reached a 10-year high. It is also the leading cause of death for people aged 16-25, a statistic we can't ignore, John said.

"This is not a developmental crisis of young people's making. If there is a crisis that young people experience, it's not because their generation is somehow faulty. There is a sense that for many young people, adolescence is a difficult time. It is a long and lonely journey, and puberty lasts twice as long as used to," John said.

The Department of Youth are using the report to highlight strategies that can better support youth, including corps actively reaching out to young people in the community, functioning as a corps family, and involving young people in mission.

Currently, 36 per cent of corps in the Southern Territory do not have any teenagers connected to them, and 54 per cent of corps have no programmed outreach for young adults. In turn, the average corps only has three young people in it.

The report also compares their findings with the latest results in youth and young adult development by organisations like the Australian Child Rights Taskforce and Mission Australia.

"There aren't teenagers present in our congregations, and there's a sense that even if teenagers are present, there's a failure to engage them into adulthood," said John.

"The era in The Salvation Army where people grew up in church, stayed in church and had kids – that biological growth, that's over. Young people have been leaving the Salvation Army since the 60s."

While there are thriving corps with expansive youth ministries across Australia, the standard corps only has young people who are generational Salvationists, and even these are leaving at high rates – with 70 per cent of Christians leaving church before 30.

John says this highlights a clear divide between the needs of young people and the way The Salvation Army interacts with them. And while we may cater to their needs in early adolescence through youth group, the department observed that a ministry of relatable, spiritual guidance often concludes when they graduate from youth group to their every-day corps setting.

"They've entered a world that becomes more complex and are going through the identity stage of adolescence. But the discipleship of teenagers doesn't grow in the same way," he said.

"Their faith doesn't grow in complexity while their world view and their experience of the world does."

In addition to struggling to support young people, the study found that outreach to young people is shockingly low, with only eight per cent of corps having a clear strategy.

The Department of Youth believes that to better care for young people, and effectively reach out to adolescents in the community, corps must take a community approach when it comes to helping young people thrive. This means reaching out to them in their own environment, being present in their lives, working together like a family and helping them to follow Jesus.

"For a long time youth ministry in The Salvation Army has looked like a team of specialised adults taking on the full burden and responsibility for teenagers in the congregation. But what if we took Jesus' call and the idea that God's kingdom is a family – beyond a metaphor?"

Read the full report and see the Department of Youth's practical suggestions regarding youth outreach and ministry.