You are here:
Home › News › 2017 › 12 › 11 › Children Learn Dance And Experience Family Through Aspire
Children learn dance, and experience family, through Aspire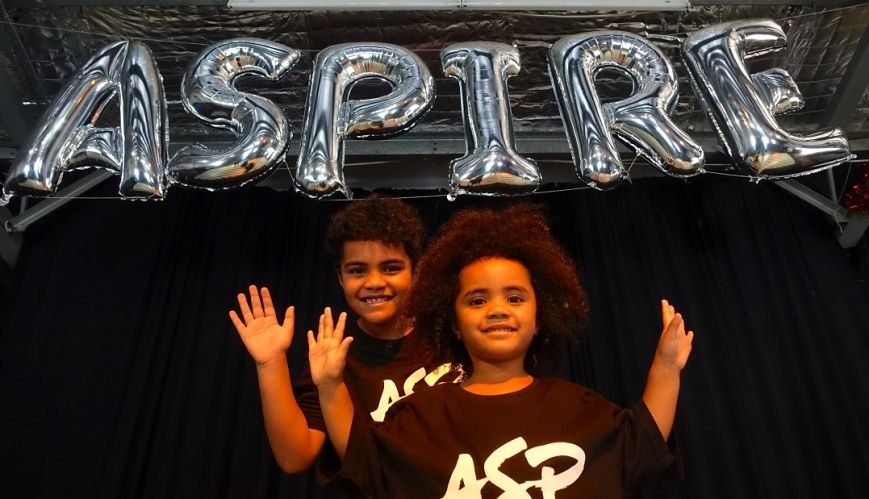 Children learn dance, and experience family, through Aspire
11 December 2017
Children of all ages and backgrounds combined for the Aspire Showcase at Wyong, on the NSW Central Coast, last week.
Dancers from the Tuggerah Lakes and Gosford Corps, as well as the Oasis Youth Network Wyong, performed for family, friends and other supporters, just six months after the program launched.
Santa also arrived, bringing gifts for the children.
"It was such a unifying moment, to see the different groups join together in the same dance," said Aspire volunteer Jacqui Clarke.
As a successor to Streetdreams, Aspire Dance is a hip hop class for kids in primary and secondary schools. Trained dance instructors develop the children's abilities and confidence, both in dance and in themselves, through dance and life skills discussions.
The children who participate in Aspire, as well as their parents, are delighted with the program and the impact it's having on their families.
One parent, Setitaia, says her son likes to perform and dance, and make friends at Aspire Wyong.
Another parent, Kim, says her daughter likes making new friends and loves to dance "'cause it's easy to learn". I like the saying "dance towards your dreams", she said.
Kahili says she loves bringing her daughter to Aspire because "it's a great welcoming family environment where the kids are always smiling".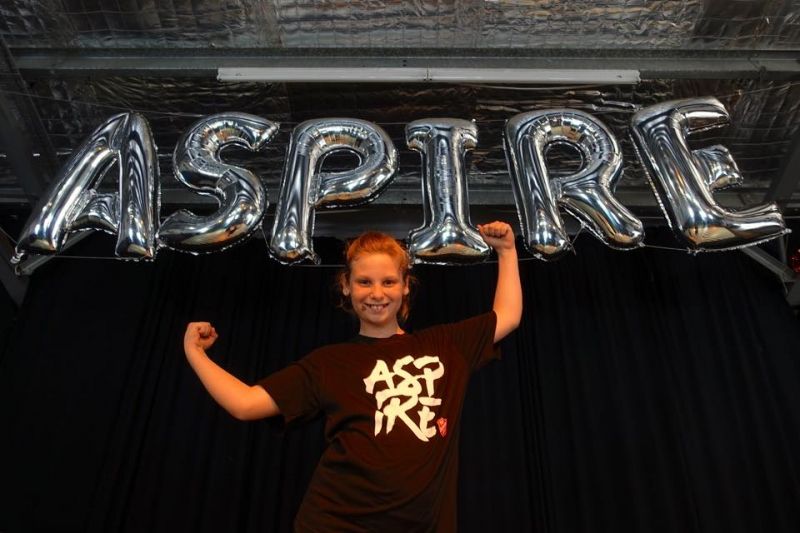 One carer, who brings two girls to Aspire, says: "I love the life skills discussion circle. It's so good for all to share their views and the girls love to dance and share friendships which is very important to them at this time. They need this and the care here has been tremendous."
Volunteer Jacqui, who helps set a positive culture, encourages the children in dance and in life, says the program also shows families that they have a safe space in The Salvation Army and people who will love and care for them.
"They learn to dance and to experience family," she says. "We encourage the parents as well as the children, link them to Salvation Army services if they need them, and connect them to the corps through activities such as Mainly Music.
"It's just great to see the kids develop, especially those who started with behavioural and other issues and have made progress and are now leading junior groups."
Chris Brindley, Worship Arts Coordinator, Mission Support Team, explains that the program is not just about the dance, but about community and providing a place where young people can belong.
"Aspire Dance also has options to lead into Christian teaching and faith conversations," he said. "It's an amazing way to connect people to the corps and the wider Salvation Army.
"We have seven Aspire programs running at the moment and we would like to see this expand. Given the demographics and expression styles of our corps and centres, there would be up to 30 corps around the country with the potential to run Aspire Dance."