Oasis youth centre to open new school in Sydney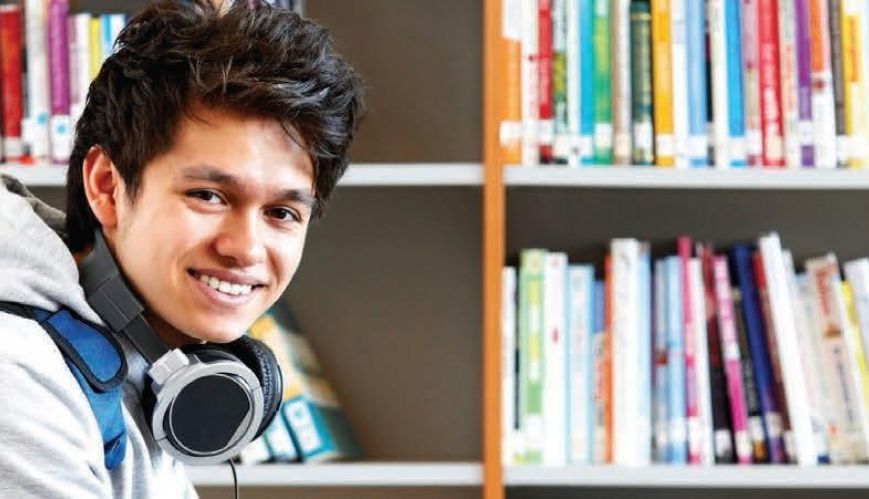 Oasis youth centre to open new school in Sydney
12 December 2017
The Salvation Army's Oasis Youth Support Network in Surry Hills, Sydney, will open a new, accredited, independent special assistance school at its premises on 30 January 2018.
The school – Oasis College – is focused on providing students who don't fit into mainstream education, the opportunity to complete their Higher School Certificate and create pathways to independence, resilience and hope.
"This school will provide a life-change trajectory for a lot of young people," said Tom Austin, Acting Principal for Oasis College and Operations Manager Outreach, Education and Training Services.
"It's aimed at those facing challenges in life including mental health issues, bullying, substance use or behavioural issues, and is based on the Army's special assistance school at the Youth Outreach Service in Lawnton, Brisbane, which is so successful."
A key focus of Oasis College is providing holistic support to its young students.
"One of the strengths of the school is the tremendous 'wrap-around' support in the Oasis Youth Centre – such as counselling, youth workers, the Drive for Life program, recreational facilities, the gym and more," said Tom.
"If we can help the students work on their challenges early, we can help prevent other issues from developing, such as homelessness or addiction.
"We can help them effectively transform their own lives and make a positive contribution to their communities."
The staff at Oasis are fully supportive of the new school.
"For everyone at Oasis, the school is a natural extension of being able to provide that life of independence and resilience for young people facing life difficulties or barriers to education," said Denise Moses, Education Accreditation Coordinator at the Oasis Youth Support Network.
Although co-located with the Oasis Youth Support Network, Oasis College will be separate, and have its own school entrance.
Each class will have two teachers and a youth worker, plus a part-time administration assistant. Classes will be kept small to make sure students receive all the help and support they need.
"We need more schools like this in our communities," said Tom. "The Salvation Army has the Lawnton school and one in the Tom Quinn Centre in Bundaberg that caters for years 7-10, but more are needed.
"This is not a special school which caters for students with intellectual or learning disabilities. Rather, it's a special assistance school, which focuses on students with complex needs and behavioural issues."
For more information, and for application details, go to salvos.org.au/oasis/services/education/surry-hills/
The human Face of Oasis College
[We recently] saw the first official enrolment of a student into Oasis College. Standing before me was a very young man of 16 years who is living out of home, has a clear idea of an education and work goal, would like Oasis College to have a uniform so he can wear a tie and would like the school to take the students on an excursion to Luna Park because he hasn't been there for years!
At that moment during the interview, my first instinct was to put my arms around him and reassure him that everything will be all right. Of course, I couldn't do that so I tried to make his first experience with Oasis College as relaxing and friendly as possible. He said he felt relaxed in the learning environment and atmosphere of Oasis College and was very enthusiastic about attending next year.
For many of you who have dealt many times with young people in need, I probably seem a bit naïve. For me, though, it was a very profound moment which represented months of preparation and anticipation and finally, the moment in time, where Oasis College may be able to help to restore social justice, change lives and build resilience.
I look forward to working with all of our students as we move forward together to discover the potential of Oasis College.