You are here:
Home › News › 2018 › 01 › 10 › Divisional Amalgamation Means Greater Impact For Australia One
Divisional amalgamation means 'greater impact' for Australia One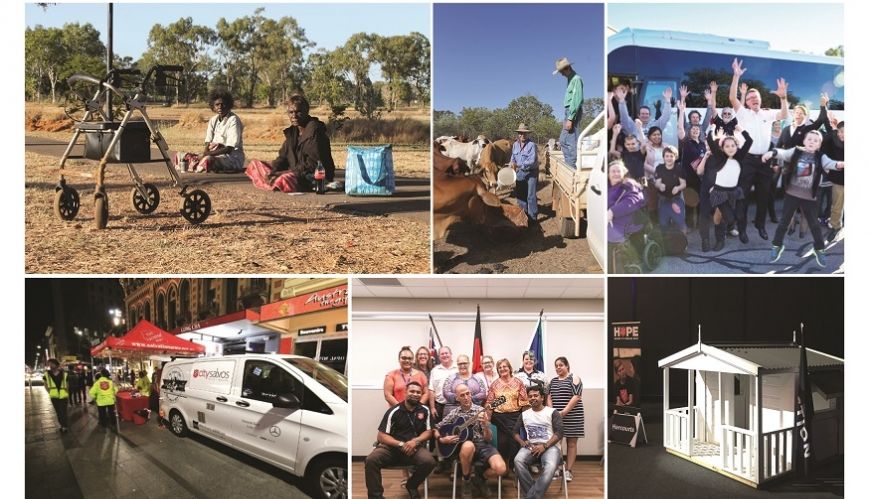 Divisional amalgamation means 'greater impact' for Australia One
10 January 2018
Two major amalgamations will officially take place today as part of the National Australia One strategy that will see the country divided into just six divisions.
The South Australia Division and Northern Territory Region will become one division. The three divisions of Victoria – Central, Eastern and Western – along with State Social Victoria – will become the Victoria Division.

Lieutenants-Colonel Bruce and Debra Stevens are the new Victoria divisional leaders, and Majors Barry and Rosslyn Casey will provide leadership to the South Australia/Northern Territory Division.
South Australia and Northern Territory Division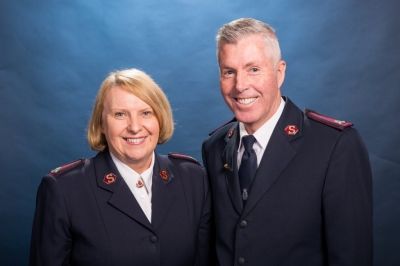 Majors Barry and Rosslyn Casey.
"I am excited about the opportunities this will present to allow us to collectively reach SA/NT one life at a time with the love of Jesus," said Major Barry Casey, Divisional Commander. "This will help us share both experience and expertise for even greater impact."

Captains Richard and Katie Parker, as Regional Leaders of the NT, will continue to lead the mission from Darwin and be the key contacts there with government and other agencies.

"The Northern Territory is quite unique in so many ways and moving forward it will be important for us to ensure that this does not change and that The Salvation Army in NT maintains its own identity," said Captain Richard Parker.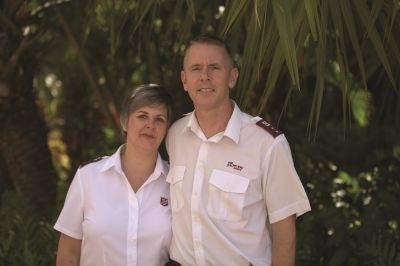 Captains Richard and Katie Parker.
The amalgamation will mean that some of the key support services will now report through the Adelaide office, while maintaining a presence in the region.  
"The plus for the Northern Territory is that this change will remove some of the administration burdens for the regional officers and provide them more time for missional and pastoral connection," said Major Casey.

"It also gives the NT access to a greater pool of resources and supports."

Support for those impacted, and training for those needing to work within the SA/NT frameworks, is being offered to members of the team whose roles have and will continue to be impacted by this change.
Victoria Division
The state of Victoria will officially become one division – the Victoria Division – today, while a public launch will take place on 11 February. 

"Our corps become part of the one division today, and State Social Command Victoria will progressively transition throughout the year," Lieut-Colonel Bruce Stevens, Divisional Commander, explained.

"This joint exercise with the national team will see our focus of 'caring for people' guiding every step of how we navigate this.

"It's a grassroots level up approach that will drive and challenge us in how we live out the mission. It's about the people we serve. It's about our Salvos living out the mission. It's about seeing mission happening and our vision fulfilled. It's exciting and daunting all at the same time ... and that's when we remind ourselves that God has this in hand."

Lieut-Colonel Stevens explained that greater impact for the kingdom of God was a driving motivator for the consolidation of the divisions.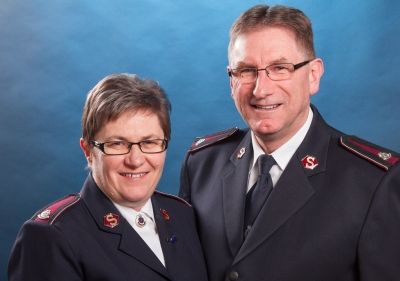 Lieutenants-Colonel Bruce and Debra Stevens.
"We have a distinctly unique opportunity to shape the culture of what the 'new' will look like in Victoria," he said. "It's in our hands and there's no one else to look to – we get to do this!

"Nationally, we are implementing a new model to deliver our mission, new systems to better serve the mission and new thinking in how we resource the mission.

"As we step out into the 'new', the national vision statement, mission imperatives and values [all] position us well as we embed a culture that releases every Salvo for ministry.

"Salvos right across Victoria get to do this awesome thing of 'sharing the love of Jesus' and the urgency of the gospel demands we grab this opportunity and run with it."

Lieut-Colonel Stevens emphasised that, "As we reflect on all things new, we thank God for the significant impact of the Victorian Divisions past, their leaders and Salvos who have lived, loved and fought alongside others to ensure Victorians have experienced the love of Jesus for the 130 years we've been serving this state."

Throughout Victoria, six area officer teams will have significant leadership responsibilities in the new divisional structure.

The Local Mission Delivery model, defined by the Australia One Program, is also effective from today. The Victoria Division will be segmented into six new areas: South West, South East, North West, North East, Metro West and Metro East.

For more information, go to australiaone.info/home/vic-one-updates/