You are here:
Home › News › 2018 › 01 › 12 › Salvos Volunteer Teams On Their Marks For Commonwealth Games
Salvos volunteer teams on their marks for Commonwealth Games
Salvos volunteer teams on their marks for Commonwealth Games
12 January 2018
As the countdown to the XXI Commonwealth Games on Queensland's Gold Coast gets closer, Salvation Army volunteer teams are busy planning their mission and outreach activities.
The Salvation Army is partnering with local South East Queensland corps, and other churches, to provide volunteers and activities for the community and its visitors during the Commonwealth Games from 4-15 April 2018.
Major Trevor Nicol, Assistant Personnel Officer for the NSW and ACT Division, will lead the team of Salvos volunteers, who are coming from all over Australia, as well as seven volunteers from Papua New Guinea.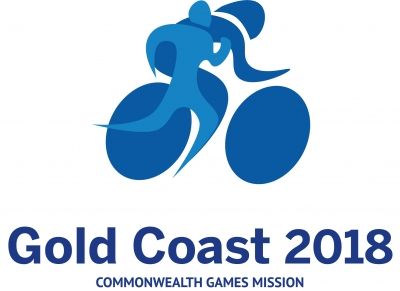 The official logo of The Salvation Army's Commonwealth Games Mission
The Salvos team will join with Beyond Gold – a partnership between local churches and Christian sports and mission organisations to maximise the legacy and benefits of the Games event both in the Gold Coast community and further afield.
"We have between 25 and 30 volunteers for the two weeks of the Games, which is just great," said Major Nicol. "We will also have some guests coming to help for a few days – National Leaders Commissioners Floyd and Tracey Tidd, NSW and ACT Divisional Commander Lieutenant-Colonel Miriam Gluyas, and Queensland Divisional Commander, Lieut-Colonel David Godkin."
The teams will be involved in activities including sports clinics at local schools, community kids' clubs and barbecues, and outreach with Beyond Gold teams.
"The sports clinics will focus on basketball and hockey, especially with hockey being one of the much anticipated events of the Games," said Major Nicol. "Now that numbers are almost finalised, we can also start looking at the skills of those volunteering and match those with other clinics."
A church service with all volunteers participating will also take place during the Games.
Salvation Army volunteer teams will stay at corps facilities, or be billeted with local corps members, during their stay on the Gold Coast.
"Please pray for the outreach of our mission teams, that they can connect with people and see lives transformed," said Major Nicol.
If anyone is interested in volunteering during the Games, contact Major Nicol at trevor.nicol@aue.salvationarmy.org
All volunteer teams must be finalised by 31 January.