You are here:
Home › News › 2018 › 02 › 20 › Committee Begins Journey To Establishing A Culture Of Equity
Committee begins journey to establishing a culture of equity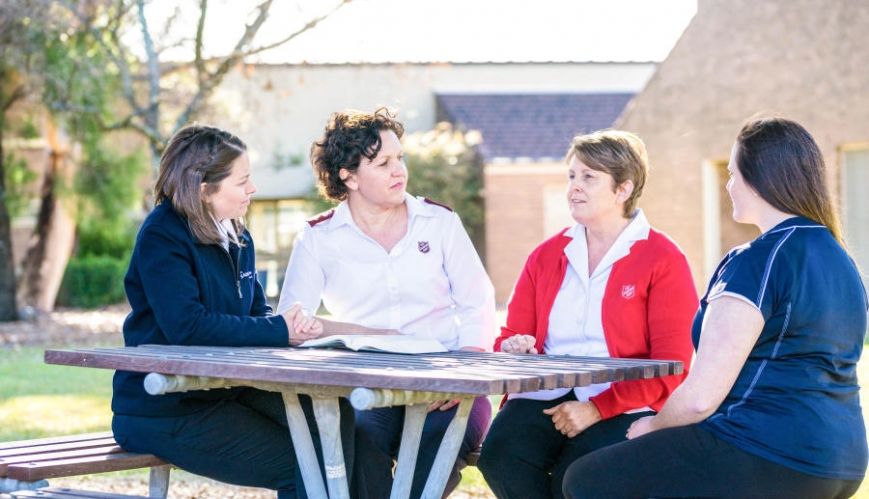 Committee begins journey to establishing a culture of equity
20 February 2018
Recommendations to enable female officers to fulfil their full potential in The Salvation Army in Australia is among the first tasks of the newly formed Gender Equity Committee.
The Gender Equity Committee was a key strategy in the Gender Equity Plan presented to The Salvation Army's International Management Council in London by Commissioner Tracey Tidd in April 2017.
The committee, which started meeting in November last year, is expected to consider fair and just processes for all officers and appointments, intentional leadership development, and unconscious bias as part of its task.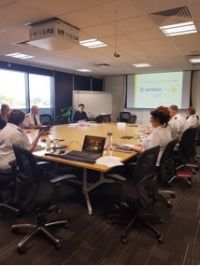 The committee met for the third time on 9 February (pictured right).
"The goal of this work is to establish a culture of equity in which biblical teaching and Salvation Army theology of women in leadership informs our practice," says Colonel Julie Campbell, who took up her role as the Gender Equity Advocate in August last year.
"The committee realise this is a complex issue and will take time to change our culture and systems. The committee members are all eager to participate to see all officers and employees fulfilled and using their gifts and abilities.
More than 230 women officers have responded to a survey undertaken as part of the committee's research.
"We want to assure women officers that they have been heard and their experience and comments will be used to help form the strategies to address the issues raised," says Lieut-Colonel Campbell.
"The committee will begin to look at gender equity for all employees in the Army, and will examine diversity within the Army."
The committee is made up of officers and professionals who have expertise in diversity. The committee members are Captain Steven Smith (Head of Mission Resources), Major Gregory Morgan (National Training Principal), Lieut-Colonel Kelvin Merrett (National Secretary of Personnel), Major Donna Evans (National Head of Officer Personnel) and Captain Anne Jeffrey (Assistant National Secretary for Women's Ministries).
Non-officer and external committee members are Amanda Merrett (Assistant to the Salvation Army Social Justice Secretary), Karen Jones (Chair, consultant), Alex Heath (Head of Economic Analysis Department at the Reserve Bank of Australia), Daniel Leighton (General Manager Local Area Coordination at Brotherhood of St Laurence), Rauf Soulio (District Judge at Court of Arbitration for Sport), Michelle van Driel (Project Manager Australia One at The Salvation Army) and Andrea Nagy (Secretary).
The committee will meet every four to six weeks, with an expected eight meetings a year.