Adelaide barbershop's kind cut for youth homelessness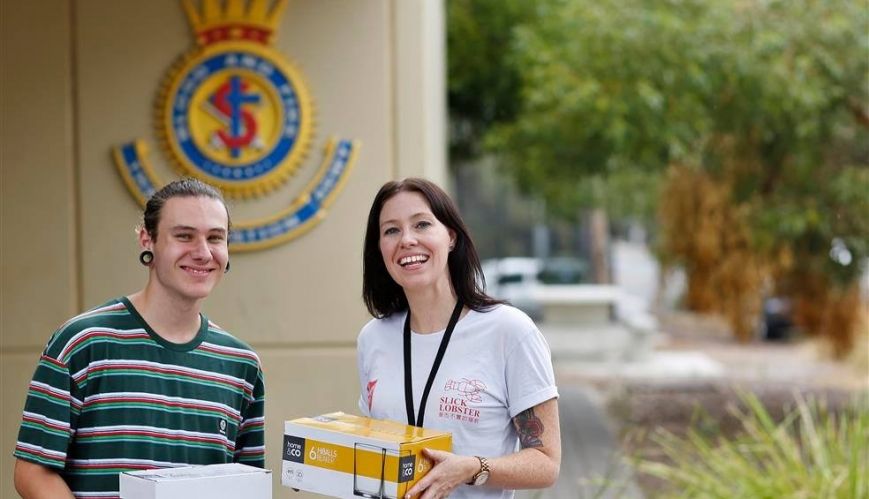 Adelaide barbershop's kind cut for youth homelessness
26 March 2018
An Adelaide barbershop has made it possible for The Salvation Army Ingle Farm Youth Homelessness Program to give greater support to young people as they transition out of homelessness. 
Through funds raised by the barbershop, Slick Lobster, the program was able to supply young people with $1150 worth of household items.
"Some may say that doesn't seem like much," says Megan Casey, The Salvation Army's Youth Outreach Manager, "however, for the young people we work with on a daily basis, this means more than you and I may ever know.
"We don't want to just provide a house for our young people, we want to help them make it a home."
The Slick Lobster, situated in Adelaide Arcade, provides old-school barber service.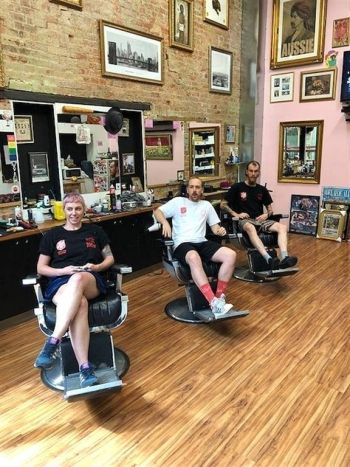 "There is no crazy story behind the vision of the Salvo collaboration," said Dan from the Slick Lobster. "We as a crew feel a responsibility to do something 'good' or socially responsible."
The team at Slick Lobster (pictured right) designed and sold Slick Lobster t-shirts as a Salvation Army community supporter, raising funds for the Youth Homelessness Program.
"We're still relatively young, and cut a lot of young people's hair, so young people and youth is a world we interact with all the time," said another Slick Lobster team member, John. "That's where the life of displacement starts right? In one's youth. So if we can help do our bit to reduce that, the flow-on effect is beneficial for everyone."
The Slick Lobster team of Dan, John, Georgie, and Ash are planning to do another drive again later this year to support the Salvos.