Tapping into creativity at national arts conference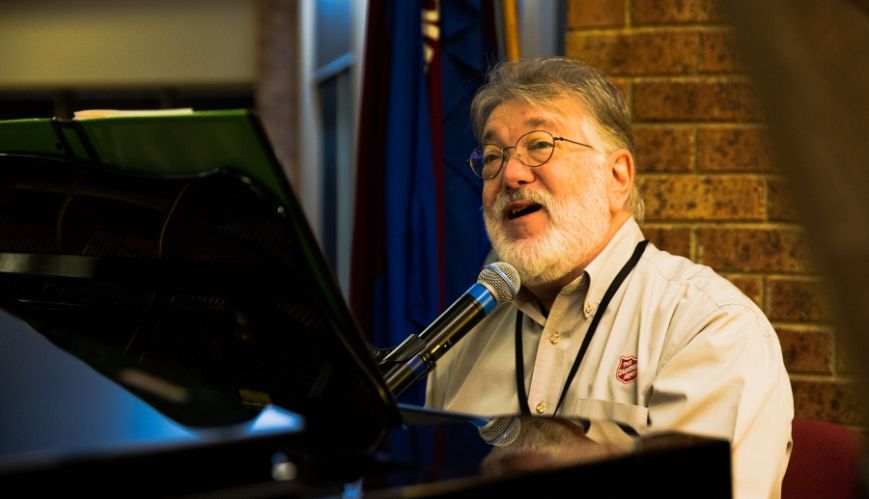 Tapping into creativity at national arts conference
27 March 2018
By Faye Michelson

Box Hill Corps in Melbourne was buzzing with creative energy last weekend as more than 240 musicians, artists and actors met for the 2018 Music and Creative Arts Conference.

Ken Waterworth, Southern Territorial Creative Arts Department director, said it was an inspiring time for participants, who came from both territories to attend the department's first national conference on 23-24 March.

"We have always had people come from all around the country but it was good to formalise it at this year's event,"Ken said.

Friday evening's gala dinner was hosted by Colonels Mark and Julie Campbell, with special guests from Canada, Len and Heather Ballantine. Entertainment by the Salvo Big Band set the scene for Saturday's schedule of artistic activities.

This was a time of exploring how to creatively communicate the gospel through workshops presented by a range of artists. These included songwriter Nathan Rowe, who worked with aspiring composers on developing their tunes; Cale Maclaren, founding director of 3d Arts Company, who provided ideas and tools for starting a drama ministry, and Captain Jo Brookshaw, demonstrating how to use visual arts in worship. 

 
There were brass band workshops and master classes (Len Ballantine, John Collinson), vocal technique and acting workshops (Judd Field), and sessions on how to use media in your church (Vaughan Duck), worship leading (Pete Brookshaw), bringing scripture alive and unlocking creative prayer (Heather Ballantine, pictured right).

Keynote speaker was Major Len Ballantine, well-known for his choral and brass compositions in The Salvation Army, who spoke on the importance of words in the music we play.

Participant Paul Prince said the conference provided an opportunity to learn in a creative space. For him, hearing about composing from a master like Len Ballantine, then attending a brass workshop held by him, was inspirational.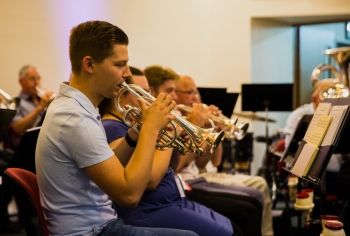 "It was a great way to explore the use of the creative arts in worship and think about how we can enhance the way we do things in our own church,"he said.

The finale concert brought together these creative energies, featuring the Moreland City and Box Hill worship bands, Melbourne Staff Songsters, Just Brass Ringwood, the MCAC and Melbourne Contemporary choirs and artist Jo Brookshaw.

Ken said the conference was more than just "excellent presenters and fantastic leaders in Len and Heather Ballantine".

"For me, the most exciting part of the conference was the participants'enthusiasm for ministry and mission,"he said. "It was a great time of fellowship."