You are here:
Home › News › 2018 › 03 › 28 › Salvos Join Forces For Millions Of People Feeling The Pinch
Salvos join forces for millions of people feeling the pinch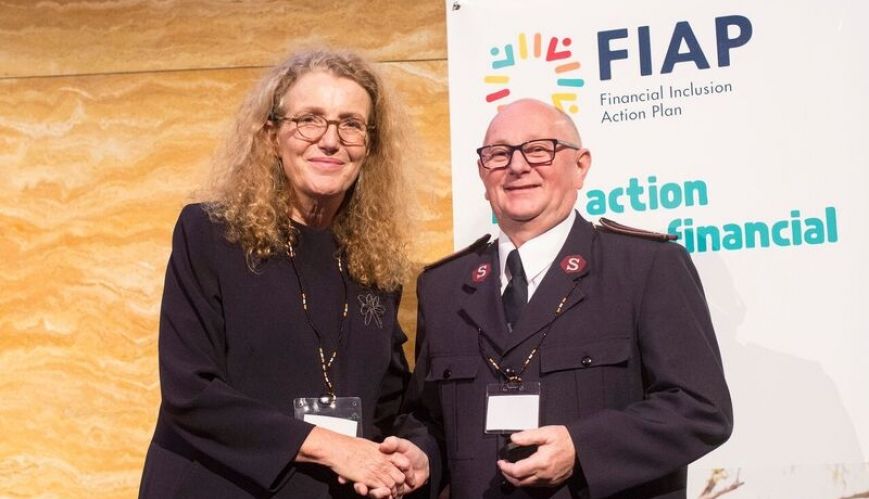 Salvos join forces for millions of people feeling the pinch
28 March 2018
The Salvation Army is one of a growing group of Australia's leading companies and not-for-profits that have joined forces to better support the nation's 2.4 million people who are experiencing severe financial vulnerability.
"We constantly see the effects of financial hardship and financial exclusion, which can be long lasting and have impacts on many generations," said Commissioner Floyd Tidd, National Commander of The Salvation Army in Australia.

"Financial inclusion ensures that people have the capacity to engage fully in the social and economic life of their communities."

More than 580 hands-on actions are being taken by 30 well-known organisations including banks, utilities, law firms, charities, governments and universities through the Financial Inclusion Action Plan (FIAP) program, developed to enable people who are struggling to make ends meet to take control to improve their lives through financial inclusion.

FIAP Advisory Group Chair, Delia Rickard, said the aim was to improve financial inclusion and resilience of clients, employees and others.

"The organisations involved employ over 250,000 people and serve almost 80 per cent of the population, so the potential impact is enormous," Ms Rickard said.
Good Shepherd Microfinance CEO and Chair of the FIAP Partnership Group, Adam Mooney, said an innovative range of significant actions had been successfully completed.
"For example, Bank Australia is holding financial workshops for Big Issue magazine vendors and Energy Australia has staff dedicated to helping vulnerable people manage their power bills," Mr Mooney said.

Swinburne University has "provided many rental assistance packages and hardship grants, as well as computers and transport vouchers to ease the financial burden for students in need," says Vice-Chancellor Professor Linda Kristjanson.

Economic modelling, outlined by leading economist Saul Eslake, shows that by working together over the longer-term, the FIAP program can improve the lives of millions of people, save the government almost $600 million, and boost the nation's economic output by more than $2.9 billion a year.

Independent evaluation has also shown that a high level of collaboration and sharing was a key strength of the program. "The level of cooperation across sectors has been incredible," said Professor Kristy Muir from the Centre for Social Impact.

For more information, go to http://goodshepherdmicrofinance.org.au/services/financial-inclusion-action-plans-fiap/ .