Doorway to a better life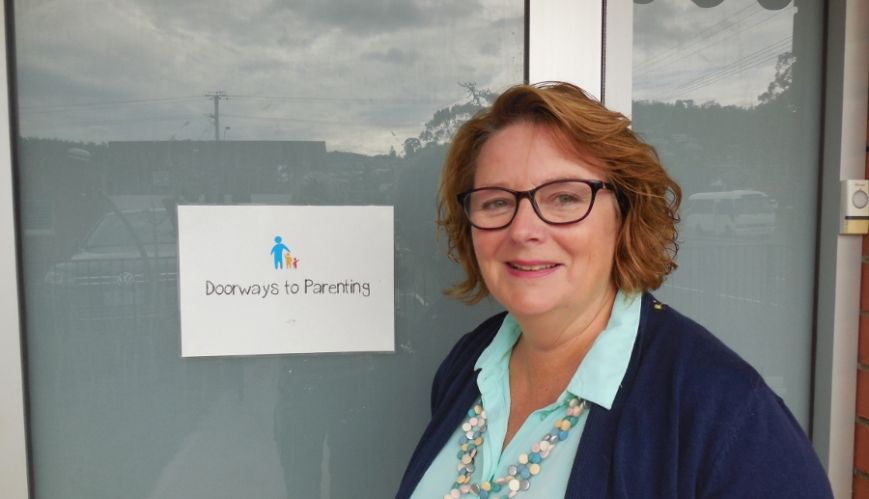 Doorway to a better life
14 May 2018
Avril Glazebrook has a simple philosophy underlining her work as Tasmania's Doorways to Parenting (DTP) state coordinator.
"This statement really sums up my passion for what I do –'Families are the foundation for society; when families fail, so does society'," she says.

That's the crux of DTP's work, supporting vulnerable and at-risk families at six sites around the island –Clarence and New Town in the south of the state, Kings Meadows and Summerhill/Prospect in Launceston, and Devonport and Burnie. 

In this financial year, DTP has worked with 162 families in playgroups, parent education, therapeutic groups, individual counselling and intensive case management. Teams also assist families involved with Child Safety Services (CSS) work towards having their children returned to their care.

In her previous work as a Christian counsellor and family therapist, Avril says she was aware of the complex problems experienced by vulnerable families.

"However, it wasn't until I came to Doorways at Clarence that I became profoundly aware of the social injustices and disadvantages the majority of our clients face in their daily lives,"she says.

It's work that requires resilience and endurance – there are many challenges for staff to negotiate as they help clients work to get their families back together.

"I am always reminding myself that clients' personal growth journey is their responsibility, not mine,"she says.

"We will often see clients take a step or two back when they have gone so well in their recovery from substance misuse, for example. But we travel alongside them in their successes and failures and are fortunate to have the support of a DTP chaplain."

Avril understands the far-reaching effects of family breakdown on a personal level, and this is a motivating factor in her commitment to help other families.

"My first marriage failed when my children were young. I was caught up in grief and fear and found daily living very difficult for a while,"she explains. "As a mother I have experienced how this can impact children into their adulthood, but God in his faithfulness saw us through.

"Serving God is intentional; working with people is my calling. In my current role I am able to transfer my skills with clients to staff and volunteers, provide foundations and support for a healthy workplace, and develop a supportive workplace culture in each DTP team."

DTP's commitment to their families is long term, with clients often linking in with their local corps.

"It's immensely satisfying when children are reunited with their parents,"Avril says.

"We keep in touch with families who have been successfully reunified as a reminder that we are here for support if they need it, so relationships can indeed last many years."
The Salvation Army's 2018 Red Shield Appeal will be held 26-27 May.