Collaroy camps still shaping young people's lives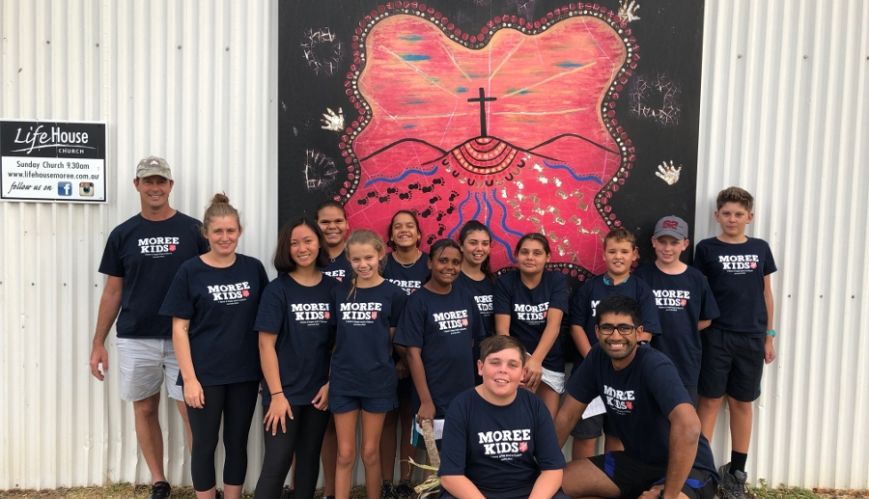 Collaroy camps still shaping young people's lives
15 June 2018
By Naomi Singlehurst

It was a full circle moment for Jason Poutawa. In April 2018, more than 15 years after he attended as a 13-year-old camper, Jason arrived at The Salvation Army's Collaroy Centre with wife Jessica, baby son Israel, and a busload of young people from Moree in north-west NSW.

It was a moment he will always remember. It was also a moment which made him reflect on how far he had come in life ... all thanks to The Salvation Army.

Jason was 10 when he, his mother and brother moved into a notorious public housing estate in Sydney. The estate was so rife with youth riots, drugs, and domestic violence that even police dared not enter at times. Many residents were afraid to step out their doors.

Jason's destiny may well have been to join a local youth gang, but then The Salvation Army turned up, literally. Salvationists Craig and Danni Stephens moved into No.47 Ivanhoe Place as part of a community outreach program, and opened their lives and their home to their new neighbours.
 
Jason became a regular at Salvation Army homework club, cricket group and holiday programs. Mentored by the Stephens'as well as other people from Ryde Salvation Army, he attended youth events, youth group, church, mission trips to Moree and much more.

But it was the opportunity as a young teenager to attend a Salvation Army Red Shield Camp at Collaroy that Jason says helped shape his identity and character.

"For me, meeting so many positive people in one place at camp really changed me. I thought 'whatever they've got, I want that too'. It really helped me believe that my life and outlook could be positive."
 
Jason decided at the age of 17 that he would study youth work and has now worked for The Salvation Army for just over a decade. 

Last year, after serving as Australia Eastern Territorial Salvos Youth Foundation Coordinator, a role that potentially impacted thousands of young people, Jason moved to Moree with Jessica to lead the work of The Salvation Army there.

It's been another full-circle experience –Jason came to find his purpose and Christian faith in Moree as a young teenager as a team member on a mission team. He returned to attend and volunteer many times. He also met Jessica on one mission trip in Moree.  

Since moving to Moree, the couple has developed the Gumma-Li (Gathering Place) youth and community centre as part of a focus on youth, children and families, while also opening their life and family to the community.

Having the opportunity take their first group of Moree kids to a Red Shield Camp at Collaroy was a wonderful way to help enrich young lives.

"It is a great experience for young people from country NSW to get the chance to walk across the Sydney Harbour Bridge, visit Taronga Park Zoo, enjoy beach activities, while also bonding as a group.

"These kids are amazing. Although they all have very different life circumstances and face a wide range of challenges such as reading and writing skills, family relationship breakdown, financial pressure, social networks and support challenges. Others face issues of distance, or living with grandparents, or relatives after death in the family, or incarceration or struggles with addiction. Most of the children have minimal role models and experience a lack of stability.

"Carers at home are doing their best and love these kids –so we see our role as being able to offer support and partner together to unlock the potential of every young person. 

"We also see going to camp and building strong, positive and healthy relationships with them, as central to building their social wellbeing and capacity. It's important for young people to have support networks that enable them to make positive choices in their lives.

"Going to camp also builds bridges into exploring what faith and life with Jesus looks like. We don't force that on them at all –but create connection for them to explore that. So camp helps us support them physically, emotionally, socially and spiritually."

On 16 June, The Salvation Army's Collaroy Centre celebrates 30 years of service at its current complex. The history of The Collaroy Centre stretches much further back, with the land for the centre gifted to The Salvation Army in the late 1800s.


 
* The Salvation Army runs a number of camps at Collaroy in Sydney each year. Two RSKC (Red Shield Kids Camps); two CMC (Collaroy Mums Camps) and one GPS (Grandparents Support Camp).