God turns up at Kingdom Carnival for youth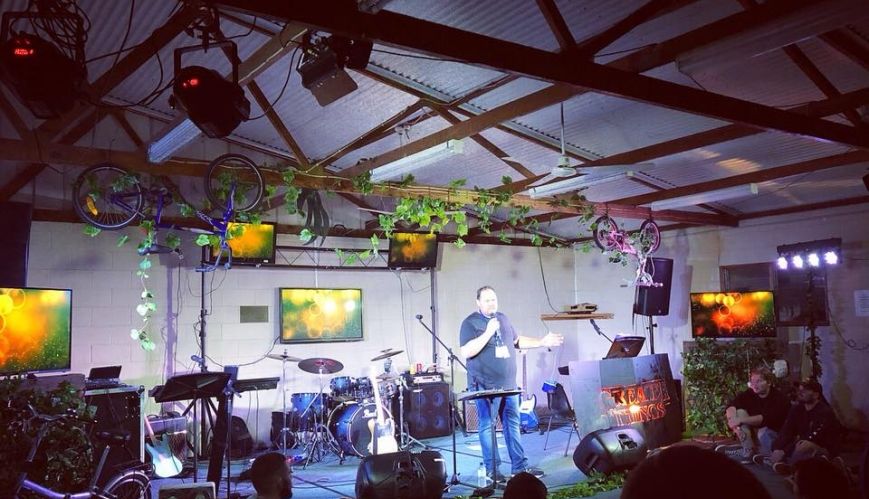 God turns up at Kingdom Carnival for youth
2 July 2018
By Faye Michelson

"Greater Things" was the theme of The Salvation Army South Australia Division's Kingdom Carnival – and what greater things are there to do on a long weekend in June than rock climb, go on a flying fox and giant swing, hike, play frisbee golf, watch movies  and hang out with 80 other fun people?
 
Ask the young people who attended and they'd say it was also pretty great learning about what Jesus wants for us, our corps, schools, families and communities.

The event, for secondary school-aged youth, was held at Woodside Camp in the Adelaide Hills on 8 June. Divisional Children's Ministry and Social Justice Coordinator Renee Pickens said "God did so much" with the 80 young people and leaders who attended. 


"Participants came from diverse backgrounds, but they all had a fantastic time in a safe, loving and relevant space," she said. "We saw a bunch of them challenge themselves and face some pretty big fears through the camp program. In those moments, our leaders got a chance to tell the kids we believe in them, and then see their faces once they accomplished a task they thought they couldn't do!"

Guest speakers included Divisional Youth Secretary, Captain Simon Pickens, in addition to Renee Pickens, Sam Hateley and Nathan Casey, who all spoke about how Jesus wants "Greater Things"for us, with the clear message that we can only achieve this when we allow him to transform our hearts and minds so he can work through us.
 
Some of the camp's highlights included 13 young people responding to the messages or recommitting their lives to God, two experiencing healing and four responding to the call to leadership within The Salvation Army. Several young people also had someone pray for them for the first time in their lives.
 
"We know camps can be a transformational time for both participants and leaders, but we also know that faith formation is a lifelong process," Renee said. "We feel confident that whatever season these young people were in when they came to camp, God showed up and did a work in their lives. We're so excited to see what the next season holds for these young people and their leaders."