PNG runners complete Gold Coast marathon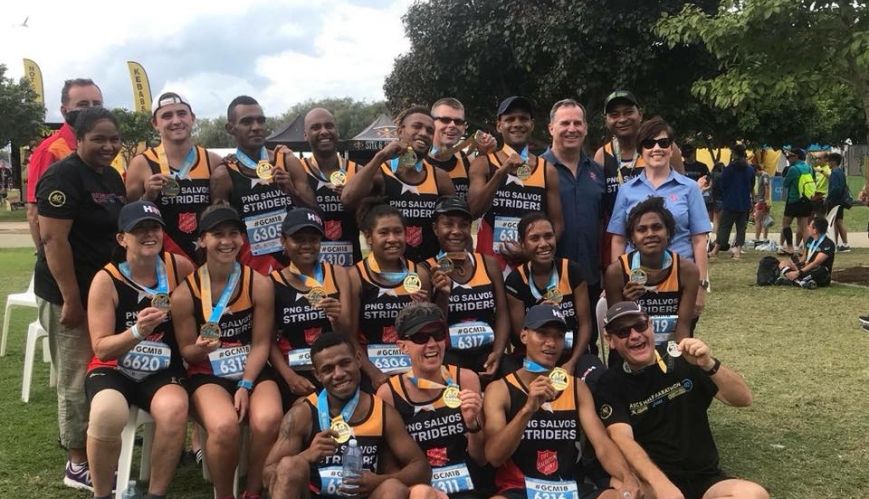 PNG runners complete Gold Coast marathon
4 July 2018
"Running a marathon has been a life-changing experience. It's taught me spiritually, mentally and physically to never give up."
"God is my best friend and he gave me strength to complete the marathon when I just wanted to give up." 
"I came here to finish the race, and, despite all the pain and challenges, I did. This program gives me courage and is changing my life, and the lives of those around me, in so many ways."
"All that I am learning here, I want to take it back home and be a role model to my corps. This program is helping me achieve what I thought was impossible but with God, all things are possible."
Marathon participants, with their mentors, all completed the race.
These are just some of the comments from the eight young participants – Eileen Pou, Tricina Furia, Laurel Darebo, Kimberly Mark, Joeken Kuriki, Garry Godfrey, Joe Iamo, and Aika Raga - who completed the Gold Coast Marathon last Sunday 1 July, as part of The Salvation Army's Hope and a Future program.
Now in its fifth year, Hope and a Future gives young nationals from Papua New Guinea, identified as future leaders in their country, the opportunity to be mentored in leadership skills and is modelled around four key pillars – faith, fitness, education and leadership.
The aim of the program is to help develop these young people into future leaders in their church, community and future workplaces.
Those who have completed the program in previous years are active in their corps, with some leading youth ministries, worship groups, young adult activities and spiritual mentoring.
Some are studying in information technology, business, journalism, and even completing secondary schooling so they can go on to tertiary studies.
Others are showing those in their workplaces and communities, a different way to live.
Aged Care Plus , Salvos Legal , the NSW and ACT Division and God's Sports Arena are the major sponsors for Hope and a Future. 
Crowd support encouraged the runners to keep going.
The participants trained for the marathon, and then ran the race with mentors both from Australia, and two from Papua New Guinea who had previously completed the marathon.
Experienced marathon runner Bill Hunter, leader of the Army's God's Sports Arena in Brisbane, led the mentors, who this year included Sarah-Jane Alley, Hope and a Future co-founder Sharon Callister, Angus Callister, Adrian Kistan, and Lieutenant Brad McIver.
Serah Abraham and Bramwell Rivona were the Papua New Guinean mentors.
"My mentor, Adrian, is like my spiritual father," said Joe, one of the participants. "When I felt really down Adrian kept praying and encouraging me, quoting the Scriptures, and I just kept running and we made it!"
All participants completed the 42.2k marathon in under six hours.
"We ran in small teams this year, a strategic change to give even more support and help to the runners," explained Bill.
"There were some tough times out there, but they all pushed through and performed brilliantly.
"It was great having a Salvation Army tent where we could leave our things as well as have prayer huddles before and after the run.
"It was also great having the commissioners [Australian national leaders Floyd and Tracey Tidd] who did the 5.7km event, met the participants and learned about the program."
Opportunity to serve
As part of their program, the participants this week will serve at The Salvation Army's Brisbane Recovery Services Centre (Moonyah), Brisbane Streetlevel Mission, Riverview Gardens Aged Care Plus Centre, and God's Sports Arena.
Participant Laurel (left) with mentor Sarah-Jane Alley.
"The participants always make a great impact here," said Lieut McIver. "Telling their stories to people who are often struggling with addiction and other battles is inspiring for those who hear them."
Captain Narelle Unicomb, Project Team Leader at Streetlevel, will also provide leadership training for the group.
The participants will also take in some of the local sights and attractions including Brisbane's Mt Cootha and the Gold Coast's Movie World.
"We are just so grateful for this program, for our sponsors, and our mentors," said Garry, one of the participants."
Cristina, who outran her mentor at the end of the marathon, just thanks God for the encouragement and support this program is giving her for the future.
"I came here to finish the race, but also to study the four pillars of the program so I can help lead youth and work in my community," she said.
Serah, a participant last year and mentor this year, was delighted with the opportunity to help the young runners, as she was helped in 2017.
I now know that I've done the impossible with God, and I can do anything now," she said. "I am a mum, I work for The Salvation Army and I am a youth leader in my corps.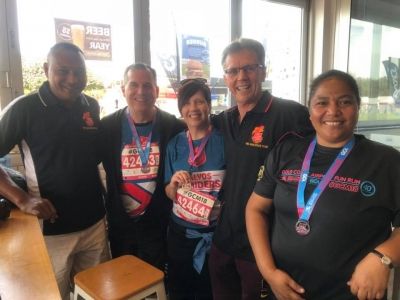 PNG officers, Captains Kila and Pouna Komu, with Commissioners Tidd and Bill Hunter.
"I commit each day to the Lord when I wake up and he is making this happen."
Sarah-Jane Alley, a mentor for the second time, loved the experience.
"Laurel, whom I ran with, was a trooper," she said. "She overcame some difficulties, kept her eye on the end goal, and just kept going.
"It was wonderful being part of the training in Papua New Guinea and seeing all the former participants encouraging the runners with that as well, and hearing what they have all been doing with their education.
"It also gives me perspective. We take so much for granted – safety, transport, nutrition, comfort – and to see what they overcome to get here – is humbling.
"These guys inspire me to not give up when life is tough, to rely on God for everything and to always give him the glory. He is a good and powerful God. I'm blessed to have the privilege to be a part of this wonderful program and to see them all grow through this experience."
Lieut McIver says it's all about the spiritual development and emotional growth that happens through the program and running the marathon.
"The marathon is just the vehicle for learning so much," he said. "They learn resilience. They build physical, mental and spiritual strength. They learn integrity.
"We are equipping the next generation to live differently."
From the territorial leaders
Colonels Kelvin and Julie Alley, Papua New Guinea Territorial leaders, say that the difference in the young people who complete the program, and the impact they have on their families and communities, is remarkable.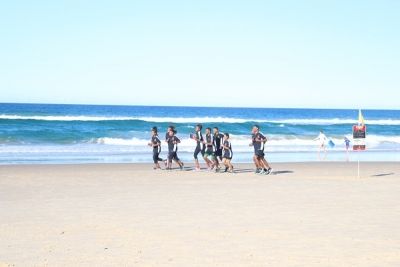 "The character transformation that takes place in these young people is immediately visible," said Colonel Kelvin.
"They respond to the challenges of the discipline required to run a marathon, and the affirmation and personal investment they receive, and they mature and grow. They are kids when they begin, and mentors, confident young leaders, good communicators and different people spiritually when they return from Australia.
"They step up in leadership, know that more is expected of them, and they respond.
"The opportunities opened up to them change their lives, and the lives of those in their corps and communities.
"In 10-15 years, these young people may be the officers, lay leaders and strength of the Army. It's a very good investment!"
Colonel Julie agrees. "The seven-month journey of the program increases their capacity for personal discipline," she said.
"They encourage and mentor each other, and reach out to others around them. The new participants also look to those who have gone before, and they are role models.
"This program is just so valuable; it's priceless. We are just so grateful for all this makes possible."
Local impact
Men, women and children in local Papua New Guinea communities are responding to the Hope and a Future participants, joining in the process of getting fit.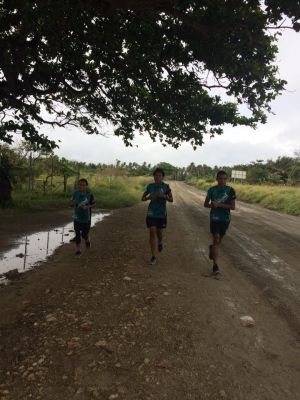 Training in Papua New Guinea in preparation for the race.
Lieut McIver has travelled to Papua New Guinea to train participants, and has seen this firsthand.
"Sometimes the participants will meet at Territorial Headquarters and run 5-10km to Hohola, where the training college is located," he explained.
"Sometimes up to 40 people, including families, will run alongside. This also happens on early-morning runs. Now, the community comes out to support us, many with their running shoes on to join us. At the end of our long runs, near the markets, people will come out and encourage us and cheer us on.
"There is a real connection between our runners and the local community."
The Australian mentors also go out to villages hundreds of kilometres from Port Moresby to connect with the families of some of the runners who live there.
"There is certainly a broader awareness of what we are doing in these areas," said Lieut Brad.
"People are inspired by the energy this program brings."
Two past program participants, Greg Vali and John Eric, have also started a Saturday morning fitness group on the Hohola property. They are frequently joined by other past and current participants, as well as local residents.
"The guys are passing on what they know and are gradually transforming their communities," said Lieut McIver.
"I love this program, the participants have taught me so much and it's a privilege to run alongside them and see them, and their communities, transformed.
"This program is not just one way. We gain as much as we give and are equals in every sense of the word.
"I come back challenged, refreshed and changed and am a better person because of it."