Salvos Moneycare counsellor wins prestigious award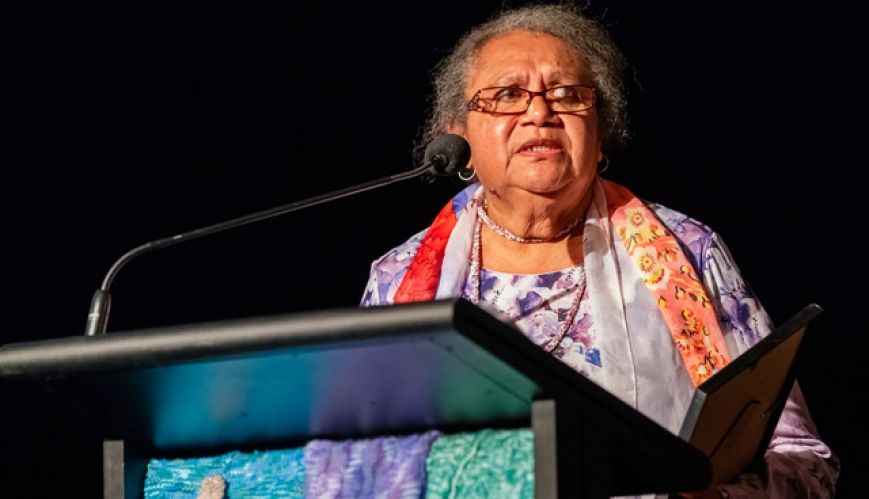 Salvos Moneycare counsellor wins prestigious award
11 July 2018
The Salvation Army's Susan Cook, Financial Counsellor with Moneycare Queensland, in Cairns, was recently awarded the prestigious Jan  Pentland  prize at the National Financial Counselling Australia conference in Hobart.
Susan, who has served as the Problem Gambling Financial Counsellor for The Salvation Army since September 2013, was awarded the prize in recognition of her outstanding work in financial counselling, community development and financial community education.
"Susan, is the first Indigenous financial counsellor in Australia and has been working in the financial counselling industry since 1996," said Tony Devlin, Australia Eastern Territorial Manager, Moneycare.
"She is now a great mentor and role model, not only for other Indigenous financial counsellors, but for all financial counsellors. She has faced her own health issues over the years and has fought on and achieved much, despite the challenges."
Susan loves the work she does and feels blessed to have been nominated for, and received, the Jan Pentland prize.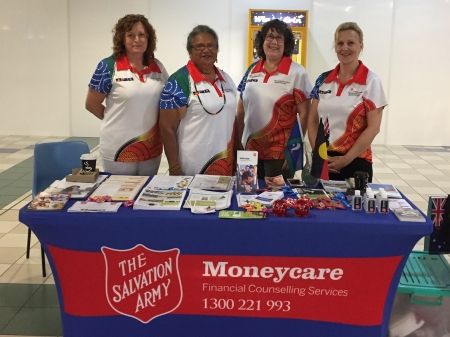 Susan Cook (second from left) with colleagues at Moneycare Day 2017.
"I see a wide range of people of all ages from different cultures and backgrounds," Susan said. 
"Some are working, some are unemployed. Some have accommodation, others are homeless. I also see people referred to us from hospital who need help with debts after cancer treatment, people referred from housing agencies who are about to get evicted; and others who are facing the electricity being disconnected or their mortgage being foreclosed on. 
"My gambling clients have included mature-age women who are lonely as their husbands work away and a wide range of people with addictions.
"We support them all in their time of crisis, and we give them hope," she said.
At the Financial Counsellors Australia conference in Port Douglas, 2017, Susan was the guest speaker, and shared her history of working in financial counselling, her passion for those in remote and isolated communities, those in prison transition programs, anyone in tough financial situations and those on the fringes of society.
Susan also spoke about her advocacy work with Financial Counsellor Jan Pentland (who died tragically in 2009) in pushing for more Aboriginal and Torres Strait Islander workers to help them battle financial exclusion. 
"Jan mentored me and had a huge influence in my life. She left an amazing legacy and I am so blessed to receive this award in her name."
The catchment area for Moneycare, based at the Cairns Corps, is the Cassowary Coast – from Cardwell in the south to Kuranda in the north, and out to Tully, Innisfail, Atherton and Mareeba.