Art transforming lives at First Floor Program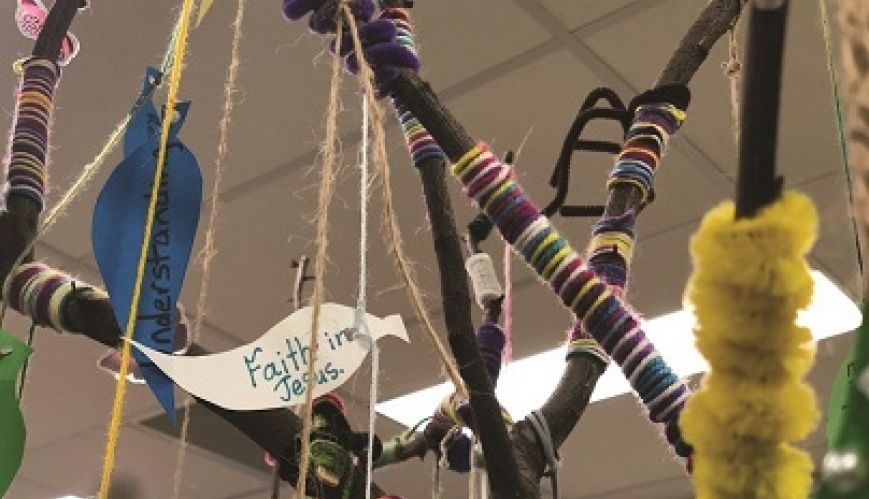 Art transforming lives at First Floor Program
2 August 2018
Art is everywhere at The Salvation Army's First Floor Program in the Illawarra, south of Sydney.
By Lauren Martin
Every Friday a group of people gather at The Salvation Army in Wollongong, a city south of Sydney, to create art. Most are not artists and art is not the primary reason they attend. What draws them is supportive conversation, a feeling of belonging and the process of transformation.
Wollongong Salvation Army's First Floor Program supports individuals and families impacted by drug and alcohol and/or mental health issues, and grief and loss. Services include counselling, support groups, educational programs and of course, art for healing.
Chris Hansell (pictured right) first came to the First Floor Program five years ago to get help for a loved one who was struggling with mental health issues. She wasn't expecting that her interaction with the First Floor Program would provide significant breakthrough in her own life.
"I suffered very badly from Agoraphobia [an anxiety disorder that often stops people leaving their homes] until four-and-a-half years ago and coming in here and volunteering has given me a lot of confidence and self-esteem. So, it's helped me probably in more ways than it's helped my loved one, but getting help for myself enables me to help my loved one as well," she says.
Sitting across from Chris in the art group, at a table covered with pictures of melting colours, sits Rose Aitken (pictured below, right). She's older and quiet and exudes a sense of kindness and wisdom that makes you want to hug her immediately. She laughs self-deprecatingly at her art and says she's not much of an artist. It wasn't too many years ago that Rose didn't think much of herself either.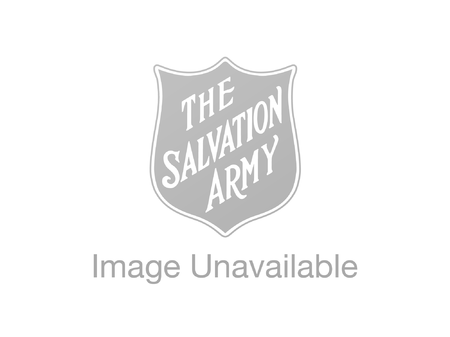 "I never really cared much about myself, I always cared about the family. I was in an abusive relationship, then he died. And then I didn't know what to do with myself. I didn't know what I liked," she says. "I'd always thought about God but I didn't go to church. Rarely, I did, but it would cause problems at home."
After her husband died, a local Salvationist conducted the funeral. He never tried to convince Rose and her family to come to church, but never forgot the family either, often dropping in to see how they were going and check on the kids. It was through that association that Rose started attending Woonona Salvation Army and became a soldier. She now worships at Wollongong Salvation Army and was invited to become a volunteer at the First Floor Program, which operates above Wollongong Corps.
"Before I joined the First Floor Program I wasn't going well, I didn't talk much ... I didn't like that about myself," she says. "Through all the things that we do upstairs [at the First Floor Program], now I can talk to anyone ... I'm the person who I wanted to be. I love who I've become."
Marilyn Dunn is the Coordinator of the First Floor Program. She says the most important part of the program is not the services that they offer, but the way that people are nurtured. "We are an open and hospitable environment. People can come and relax in a place that is safe for them. They say that there aren't places that they can just drop in and make themselves a cuppa and know that they can just talk to someone.
"We journey with people for as long as it takes. We have got some people who come for counselling who have come on and off for years. We have some families who have been engaged with the service in one form or another all the time I've been here, which is about 18 years. The reason they do that is because they want to give back and help other people walk that path of recovery and healing."
The First Floor Program runs See Change and Family Empowerment programs, and has launched a new course called 'boostED', which focuses on wellbeing, mindfulness and positive psychology. The program facilitates support groups for various needs, including for grandparents and other relatives raising children; for children of families impact by drug and alcohol and/or mental health issues; for people with a loved one in jail; for people who have lost a loved one to suicide, and OHANA, a support network for emergency services personnel impacted by trauma.
And of course, there's the Friday Art for Healing group. The paintings of various colours running into each other are representative of a beautiful beautiful night sky. "My painting is just blobs of paint with heaps of water and then the white becomes little stars," says Rose. "They end up looking fantastic." It's not unlike what God is doing at the First Floor Program: creating beauty through the intermingling of love, peace, belonging and acceptance.
"That's what God does to us that's for sure," says Rose. "Right to the very end."