'Salvos Logan' in the heart of challenging mission field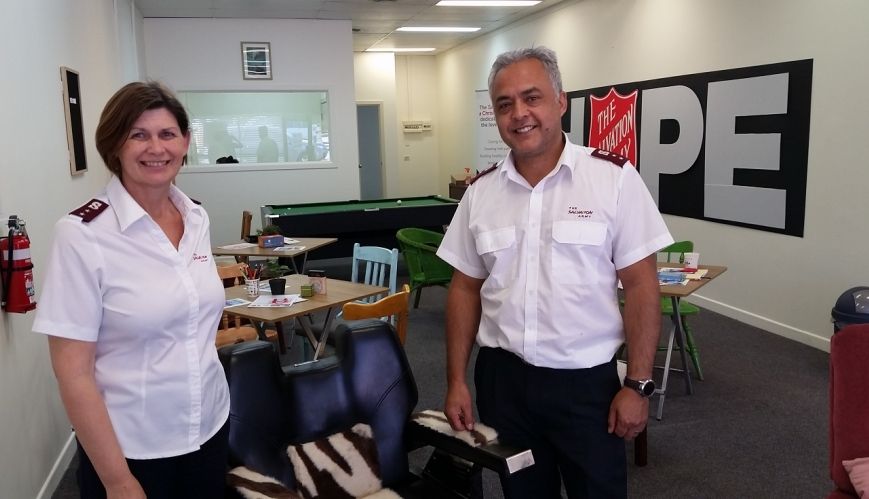 'Salvos Logan' in the heart of challenging mission field
9 August 2018
Captains Bronwyn and Ashley Barkmeyer are leading the new mission centre at Logan, south of Brisbane.

By Simone Worthing

"We are feeling out of our comfort zones but in the right place, scared but excited, somewhat uncertain and yet completely reassured," said Captain Ashley Barkmeyer, who, with Captain Bronwyn Barkmeyer, leads The Salvation Army's new mission centre at Logan, south of Brisbane.

"Salvos Logan" was officially opened on Saturday 4 August – a welcoming and accepting place in the heart of one of Australia's fastest growing and most multi-cultural communities.
Jim Chalmers MP cut the ribbon, assisted by Major Neil Dickson, Queensland Divisional Secretary (pictured right).

Dr Chalmers thanked the Barkmeyers and The Salvation Army team for all they doing, and will do, in Logan, and spoke about the powerful combination of faith and service.

The city of Logan, south of the Brisbane metropolitan area, faces numerous issues including crime, domestic violence, alienated youth, substance abuse, generational poverty, loneliness, social stigma and lack of hope.

"This is just where we want and feel led to be – right in the heart of the community and joining with the local village to learn from others and help where we can," said Captain Bronwyn.

"Everything we do is done in the name of Jesus and with a focus on the gospel."

The Barkmeyers continue to serve as corps officers for The Salvation Army's Life Community Church, 3km away in Slack's Creek. Sunday meetings, financial counselling, Mainly Music, Communities for Children and other programs continue to operate from the corps.

The Barkmeyers, with volunteers from the corps and local community, spend three days per week at the mission centre in Logan. The ministry has only been running for three weeks, but has been several years in the planning.

The centre offers a safe and welcoming space where people can come for company and a chat, welfare assistance and connection to Doorways, a listening ear, encouragement, hope and so much more!
Early days
For several weeks now, the Barkmeyers have been walking the streets of Logan City (pictured right), in their uniforms, to determine who lives and works here, what outreach is being done and what is missing, and where their place in the community "village" might be.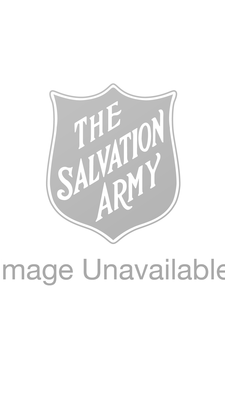 "Other churches and groups are doing amazing things and we don't want to reinvent the wheel, but be a part of what is happening and contribute what we can," said Captain Ashley.

"Several businesses have approached us, wanting to work together on local social issues, and offering their assistance.

"The local police have also spoken to us, wanting to partner with us to do outreach. They are particularly interesting in working with us with a gang of 12 to 15-year-olds, to help get them re-engaged and back on track.

"The Salvation Army has a brilliant reputation and we are grateful for the opportunity to build on that."

The Barkmeyers have asked local schools to do artwork for the walls with the theme of hope, and have also approached the adjacent Street University for possible assistance with displays and to work with community members.

Logan Salvos want be there, to help meet people's needs as they arise.

In the space of a couple of hours on a typical day, the Logan team have helped an unwell man get his doctor's prescription filled, provided a swag to a person experiencing homelessness, spent time with a couple who had to move houses quickly and have nothing but a bed and the clothes they're wearing, and encouraged a single mum while a volunteer played in the children's area with her toddler.

While all this happened, others were given a hot drink and space to read a magazine or have a chat, a few played billiards, and a recent community member turned volunteer, fixed a door.
A day earlier Matt, a Salvationist of Maori descent who works near the centre came in. Two fellow Maoris were also there, and Matt was able to help them get welfare assistance and spoke to them for over an hour about the Bible and faith.

"This is what we're all about, being a place where people can come down and hang out, get what they need and hear the gospel," said Captain Bronwyn.

"We were scared at first, but God has given us the words to say and we are just connecting with people. It's exciting to be in the thick of community, to help people, and to learn from them as well.

"We want to build relationships with people and journey with them, bringing God into their lives along the way. We want to bring hope and encouragement in whatever way we can."
Building the ministry
As the Salvos Logan team establish themselves, there are plans to start a Wednesday night get-together for a sausage sizzle and music practice, with the possibility of starting a life group.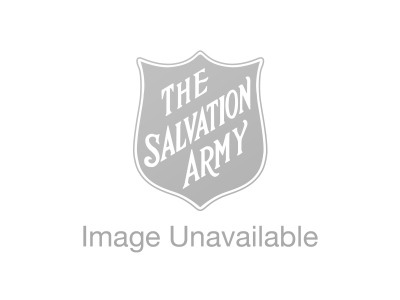 Offering training, education and life skills is also on the agenda. The team would also like to offer craft, English conversation, and classes in cooking on a budget, The Salvation Army "Kids in the Kitchen" and Positive Lifestyle Programs.

Café church style meetings will continue, although the format of these meetings is still evolving.

"We'd like this to be a community hub, where people feel they have ownership and belong," said Captain Bronwyn.

"These first few months are really about investigating to see what people want and establishing ourselves.

"We're focusing on the kitchen and having a space where community groups can come and cook – there are more than 220 different nationalities in Logan – the most nationally diverse council in the country – and the food culture is big here.

"Logan has its issues, but it's a great place and the community is trying so hard. In the six years we've been in the area we've seen huge changes in our schools and on our streets.

"We have the vision that one day it will be a light the surrounding communities because Christians are doing what they've been called to do and God is making a difference in the community through them.

"I believe this is possible, but I have to stand up and do my bit."
Corps support

The addition of Salvos Logan to the ministry of the corps has been part of a long journey of prayers and consultation.

"We've journeyed with the corps through prayer, consultation and involvement for a few years," said Captain Ashley. "It hasn't been easy for everyone and there have been hiccups but basically, serving in the community has been something the majority of the corps has been craving.

"We prayed and asked God to show us where he is leading us and we received sign after sign that we need to be The Salvation Army in the community.

"Leadership and more prayer meetings followed as to how we can do this, how we can be part of frontline mission and making disciples.

"This is the vision of The Salvation Army and our corps. We wanted to go forward and we believe that we are where we need to be for this season."
Continuing journey

Corps members Marion and Graham Deighton (below, right) were part of the planning committee for the Life Community Church at Slacks Creek back in 2000. As well as being active members of the church, they are also regular volunteers and supporters of the Logan Mission.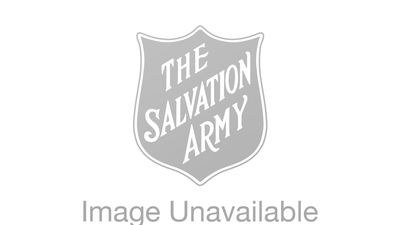 "We've been part of Slacks Creek since day one, and it's been both a great and difficult journey," said Marion.

"We've seen ups and downs, highs and lows. We've had moments where we've wondered is this where we should be. Sometimes our hearts were broken.

"Through it all though, God has taught us to just love the people wherever you are, so I'm excited about the Logan Mission. It's like starting over with more people to love into the Kingdom."

Graham agrees. "We've been able to connect with many people in our short time here in Logan," he said. "This is definitely where we should be."

The Deightons believe that the local community will come to the Salvos as the word of what is available and happening here continues to spread.

"We pray that people will come in and feel like they have come home to their family," said Marion.

"We have so many ideas of what we could do here – the place just won't be big enough!" she said with a smile.