Melbourne Staff Band enthused by spirit of Africa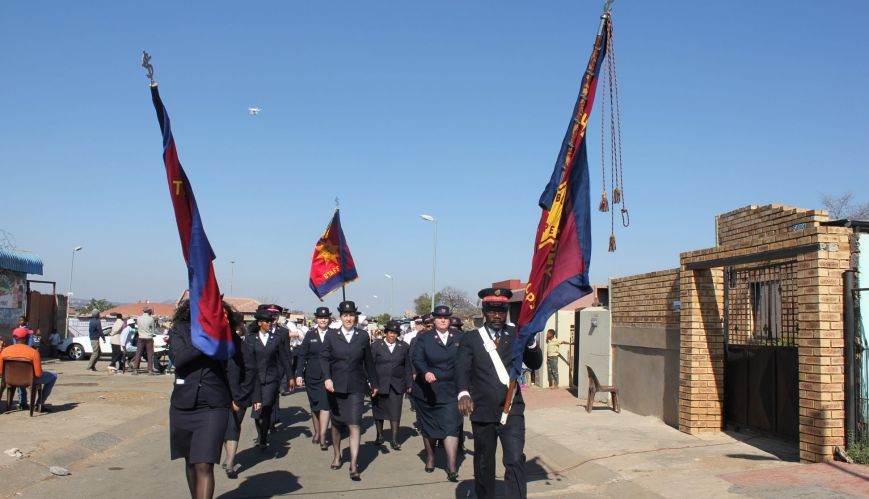 Melbourne Staff Band enthused by spirit of Africa
23 August 2018
A March of Witness concluded an extraordinary day in Soweto, South Africa, for the Melbourne Staff Band.
Australia's Melbourne Staff Band is travelling through South Africa on route to Zambia, to join our national leaders, Commissioners Floyd and Tracey Tidd, for the Zambian Congress.
By Britteny Ling 
Sunday 19 August was a day that will be indelibly etched in the memories of all band members – the day we experienced the Peart Memorial Corps in Soweto.
What a wonderful, Spirit-filled experience! The new building is spacious and amazing but is still in need of funds to help finish the fitout.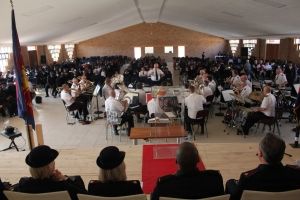 A special collection was taken up in the meeting to raise funds for the building. Some of us found it strange, but the money collected was counted as it was being given with the total amount raised announced immediately, including an Australian $20 note that caused some confusion.
It's difficult to adequately describe the worship experience and enthusiasm that was experienced. The first engagement for the band was the prayer meeting. It was far from quiet and reflective.
A sea of immaculately dressed locals in navy uniforms arrived, with the women completing their uniforms with felt hats. The spontaneous singing in Zulu accompanied by the rhythmic playing of a bass drum, the volume of which would have rivalled the canons in the 1812 Overture, was awesome. The band added to the worship experience by playing some reflective music. 
The morning meeting seemed to emerge from the prayer meeting, concurrent with a general power outage in the area. So much for lights, microphones, electric keyboard and multi-media. The show must go on ... and did.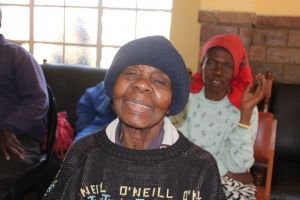 The band played The Break of Day (Ponsford), That I May Love (Hultgren), Make Me A Servant (arr. Ling) to aid worship. A segment by Stephen Webb engaged and included the children in a guessing game to try to identify the Melbourne Staff Band member. Stephen reminded everyone that God sees us from the inside, not just our outward appearance. 
There were so many highlights during the meeting, but one of the standouts was the Peart Memorial Corps Songster Brigade's vocal message – wonderful rhythmic singing with extraordinary vocal range and breadth and depth of sound. Exquisite music was performed with tuneful enthusiasm, freedom, and style ... accompanied by the bass drum, of course.
Captain David Collinson preached from 1 Samuel 3, encouraging the congregation to listen to God's voice and courageously obeying what he wants us to do.
After consuming a nutritious lunch, the whole corps joined the band in a March of Witness in the streets around the hall.
Watch Captain Peter Hobbs video of the band's visit to Soweto.
Britteny Ling is Bandmaster at South Barwon Corps, Victoria. Captain Peter Hobbs is the corps officer at Bellarine Peninsula, Victoria.