Salvos support firefighters battling NSW blazes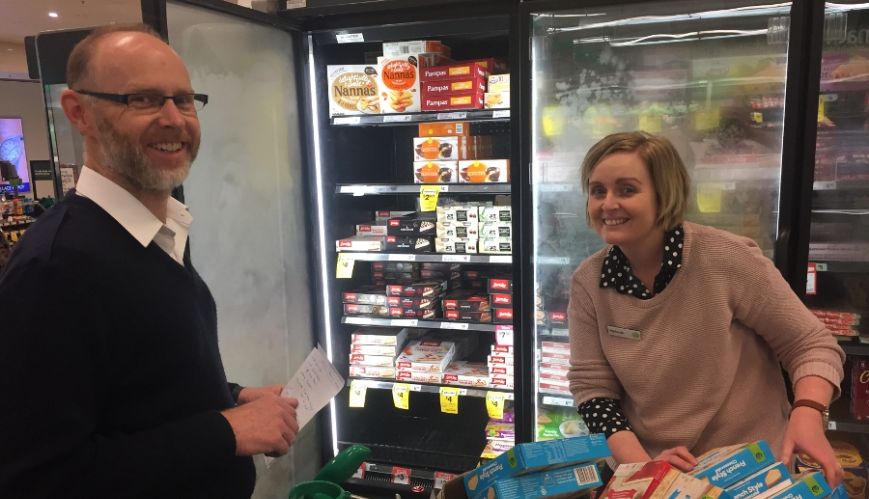 Salvos support firefighters battling NSW blazes
24 August 2018
Captain Martin Herring with Melanie, the Grafton Woolies manager, stocking up for the lunch and dinner shifts.
By Lauren Martin

The Salvation Army has been tasked to supply meals to around 200 firefighters working to contain blazes around Grafton on the NSW Mid North Coast.

Operating from Grafton Corps, Salvation Army Emergency Services (SAES) teams are working shifts to make lunch and dinner for the crews. SAES volunteers from Coffs Harbour are on standby to provide support if needed.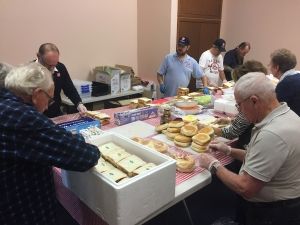 "They're doing an amazing job," said Australia Eastern Territory SAES Director, Norm Archer, who arrived in Grafton yesterday to assist. "We got the call from the Rural Fire Service on Wednesday evening, and by Thursday afternoon the Grafton volunteers had 200 meals collected by State Emergency Service personnel. These were delivered to Rural Fire Service workers at different control centres and fire grounds around the district."

There are a number of bushfires in the area that are currently being controlled. Grafton SAES has been asked to assist with catering for four to five days, but that could be extended.

"The Rural Fire Service are out there in the field doing their bit and now we're on the job keeping them fed so that they can do their job," said Norm. "The people collecting the food were really pleased with the quality of meals."

Unusually hot, dry and windy weather has prompted the NSW Rural Fire Service to bring forward the official start of the fire season in some areas of the state.

Norm has this warning for Salvation Army Emergency Services teams across the state: "My word to our volunteers and Salvation Army corps around NSW is to be ready. Now is the time - anything could happen from now on into the summer so have your teams ready and your equipment ready to respond."