Sleeping out gives insight to homelessness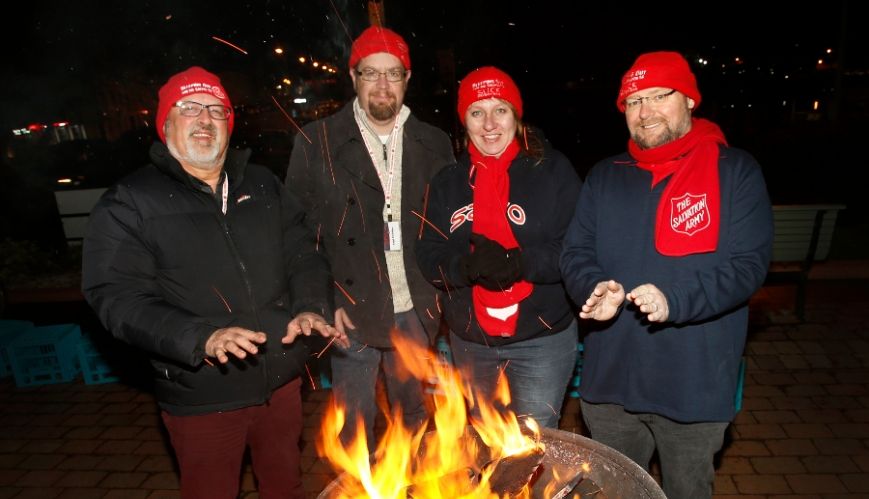 Sleeping out gives insight to homelessness
29 August 2018
SleepOut with the Salvos aims to give participants an insight into the experience of homelessness.
By Faye Michelson

People choosing to sleep rough in the forecourt of Hobart's Hotel Grand Chancellor this Thursday evening (30 August) will be doing more than supporting the Salvos' work with those experiencing homelessness. They'll be raising money to save lives.

This is the ninth year "SleepOut with the Salvos" has been held, says Anne Carr, support worker with The Salvation Army's innovative Street2Home (S2H) program.

"Our goal is to raise $50,000 – it's primarily what keeps the service going," she says, adding that S2H is a lifeline for the many people it assists in the greater Hobart area.

"Our work reflects the purpose and philosophy of the Salvos and puts us – like William Booth when he first started his work – on the front line,"she says. "This program saves lives."

S2H aims to reach people experiencing homelessness who are not able to access mainstream services for reasons that may include undiagnosed or unmedicated mental health issues, substance use and physical or intellectual disabilities.

"We attempt to develop trusting, professional relationships with them so we can understand their journey. Sometimes, for example, people have been banned from services or at least 'timed out'due to non-compliant behaviour. It is our purpose to bring those people back to the community and support them to access those services," Anne says.

"We engage with people in the places they are sleeping. If that happens to be parks and gardens around the city, then that's where our team will be early in the morning."

The SleepOut aims to give participants an insight into what it means to experience homelessness. Enduring the discomfort of sleeping on concrete during a Tasmanian winter night is part of it, as is meeting people whose lives have been turned around through the assistance provided by S2H.

"We show people the human side of this issue. For some it's the first time they have ever spoken to someone who has lived with homelessness and it highlights that 'there but for the grace of God, go I'," Anne says.

"People with good intentions can become part of the solution, and every conversation we have like this adds a layer of community understanding and empathy."

One of the program's strengths is its community partnerships. S2H works closely with Hobart City Council presenting awareness sessions to it is employees. This enables workers to feel confident about identifying someone who may need assistance.

"We attract high-profile participants, including the Housing Minister, other politicians, senior bureaucrats and CEOs from a wide range of organisations,"Anne says.

"The feedback is always tremendous and is it heartening to see people go away from the SleepOut with an understanding of the human impact of homelessness."

Fact Box
The 2016 Census revealed that there are more than 1620 Tasmanians who are homeless. Of those affected by homelessness, 40 per cent are under the age of 25. These figures do not include the increasing number of people couch surfing and living in overcrowded conditions due to a lack of housing options.

In the 2017 financial year, The Salvation Army in Tasmania supported 698 people who were homeless or at risk of homelessness, providing 23,438 bed nights to those experiencing homelessness.

Donate to the SleepOut with the Salvos HERE.