Bankstown choir lets God's voice be heard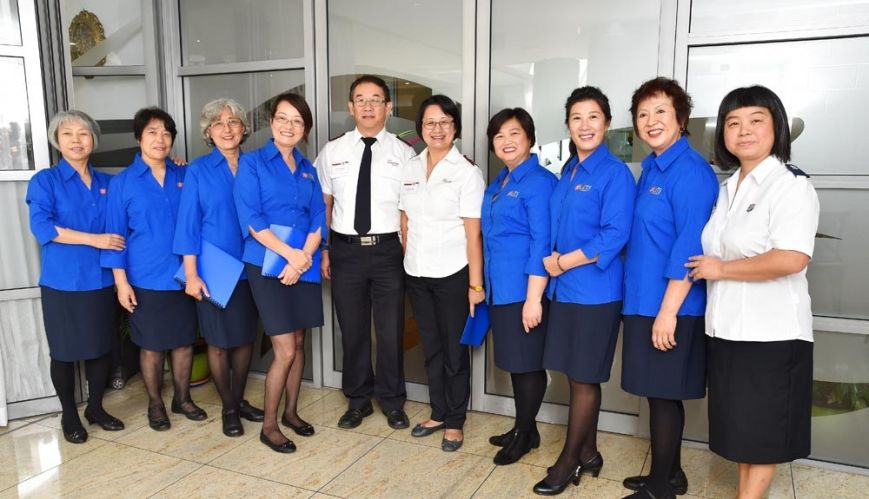 Bankstown choir lets God's voice be heard
11 September 2018
The Bankstown Corps LETS Choir with Lieutenants Frank Wang and Belinda Zhou.
By Lauren Martin

Meijuan Yang wanted to learn English and likes to sing, so when she heard about Bankstown Salvation Army's LETS Choir, she was delighted.

LETS stands for "Learn English Through Singing", but it is the opportunity to explore faith and build relationships that keeps many choir members coming along.

"[The best thing about the choir is that] I can be part of a community doing something I enjoy," Meijuan says. "[I have] learned a lot through hymns, Bible stories, and sharing conversations with others."

Bankstown Corps Officer, Lieutenant Frank Wang, says the choir began in 2016 out a desire of a number of corps folk who wanted to help others. One of them was a piano player and suggested a choir.

"We thought we could help our community by teaching people English through song," Lieut Wang says. "[Being part of a] choir gives people a sense of community and singing is very beneficial for health, for mental health and physical health."

After advertising on social media, the choir began a few months before Christmas, with Silent Night the first song learned. A professional vocal teacher who soldiers at Springwood Corps in the Blue Mountains, Yang Greenaway travels to Bankstown every week to teach the choir. Other volunteers, Hermen Kung and Raymond Tang, teach English using the Simple English Bible as the text book. The pianist is Winnie Kung while Mary Jin and Susan Gong also assist on a voluntary basis.


"It's very Christian and faith-focused," says Lieut Wang (pictured centre with Lieutenant Belinda Zhou and the choir). "Relationships have been developing over the past two years and the people in the group, they really have a close relationship. Within this group we have seen lots of positive things happen. They have a social media group and pretty much every day there is sharing of Christian devotional content and encouraging words."

While everyone in the choir is on their own spiritual journey, from those who have faith to those who are still exploring what it means to follow Jesus, they all take part in Scripture reading and prayer during the weekly LETS Choir practice.

"They don't think they are a church but when we look at the group, it's got all the elements we do in church. They sing worship songs, there's a sharing of the Scripture and a message. There's also prayer," says Lieut Wang.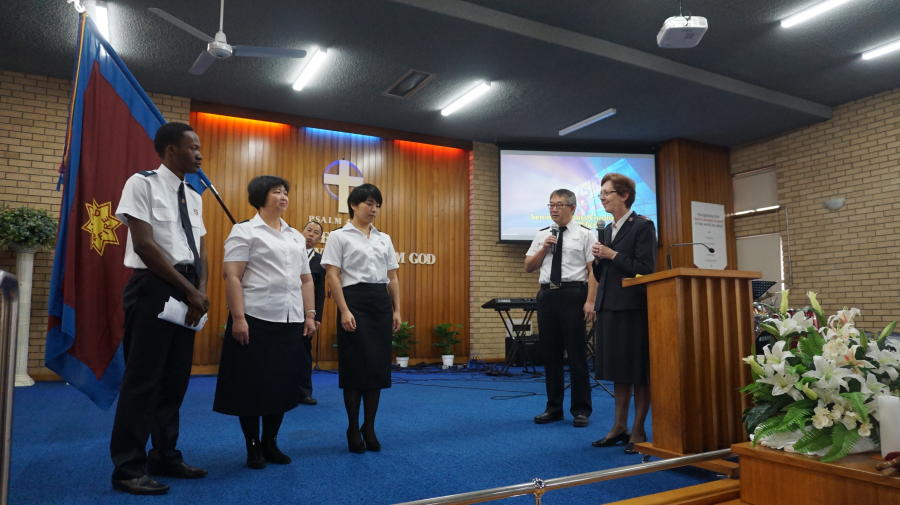 Earlier this year, leaders invited choir members to Bankstown Corps' Mother's Day service and of those who came, one of the women gave her life to Christ. Another choir member, Maijuan Yang, has just become a soldier of Bankstown Salvation Army (Maijuan is pictured second from the left during her enrolment).

"I like what The Salvation Army does, helping people very practically to meet their physical and spiritual needs," she says. "I have enjoyed The Salvation Army church so much and experienced many positive changes in the lives of both myself and my daughter."

Bankstown LETS Choir performs a number of times during the year at Aged Care Centres, including The Salvation Army's Weeroona Village Aged Care Plus Centre. Earlier this year, the choir was asked to perform at The Salvation Army's Red Shield Appeal Multicultural Launch where they sang You Raised Me Up.

As well as Silent Night and You Raised Me Up, the choir has also learned 10,000 Reasons and Amazing Grace.

Want to start a LETS Choir at your corps? Contact Lieutenant Frank Wang for more information at: frank.wang@aue.salvationarmy.org