Commissioner Robin Dunster promoted to glory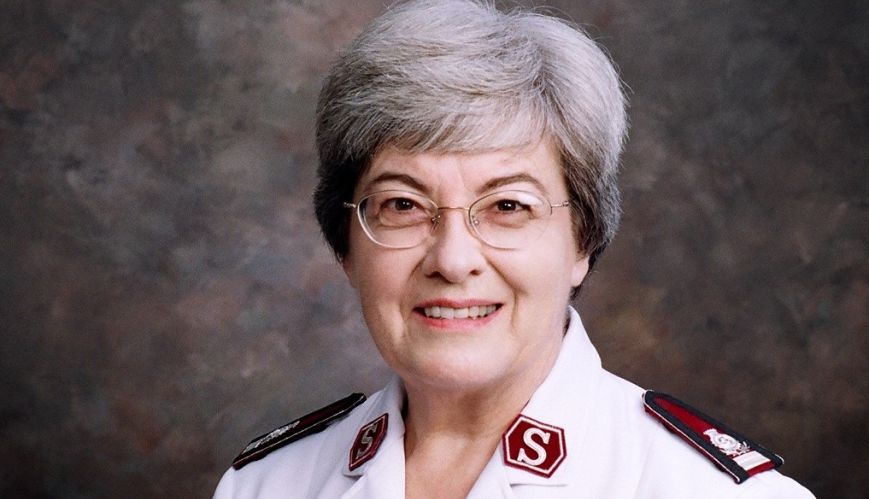 Commissioner Robin Dunster promoted to glory
14 September 2018
Commissioner Robin Dunster who was promoted to glory on 12 September.
Commissioner Robin Dunster, an Australian officer who rose to become The Salvation Army's Chief of the Staff, has been promoted to glory from Port Macquarie on 12 September.
Robin Dunster's home corps was Dulwich Hill Temple, in Sydney. She entered the International Training College in London, UK, as a cadet in the Victorious session, and was commissioned as a Salvation Army officer in May 1971.
Following her commissioning, Lieutenant Dunster was appointed to serve in the Zimbabwe Territory, following her profession as a nurse. She served at Tshelanyemba Hospital until March 1977, being appointed as sister-in-charge from October 1973. In March 1977, she was appointed to Howard Hospital, serving initially as assistant matron and then, after just two months, becoming matron/educator at the hospital.
In August 1981, Captain Dunster returned to Tshlanyemba Hospital to serve as matron/administrator for the next four years.
In October 1985, she returned to her home territory of Australia Eastern where she served initially at Bethesda Nursing Home and then as the administrator at Moyne Eventide Home.
Following these appointments came several administrative appointments in the Australia Eastern Territory, spanning from January 1987 to August 1996. During these years, Captain (later Major) Dunster served as assistant State (NSW) Social Services secretary, principal of the College for Officers' Further Training, social personnel secretary and secretary for program. Her final appointment in this territory was as divisional commander and DDWO Parramatta (Sydney) and West NSW.
In August 1996, now with the rank of Lieut-Colonel, Robin returned to Zimbabwe where she served for two years as chief secretary and TSWO.
A further move within Africa came in 1998, this time as territorial commander and TSWO, Congo and Angola, with the rank of colonel.
In March 2002, with the rank of commissioner, Robin moved once again to take up appointment as territorial commander and TPWM in the Philippines Territory. She remained there until April 2006, when she was appointed to International Headquarters as Chief of the Staff. In 2007, Commissioner Robin Dunster was granted the Freedom of the City of London.
Upon Commissioner Dunster's retirement on 30 April 2010 from that significant appointment, General Shaw Clifton spoke of her many outstanding characteristics, including her love and understanding of the Army while not being blind to its weaknesses, her belief that God still uses the Army to fulfil his purposes, her loyalty, ability to bring out the talents in others, fascination with the cultural variety that is the modern Army and wide knowledge of Army personalities and officers.
General Clifton said the Commissioner "is astute and gifted intellectually. She has a clear mind that thinks consequentially on matters." He also stated that he was grateful for Commissioner Dunster's close and capable attention to the business matters of the Army. He was especially pleased to have her support in advancing women leaders within the Army and thankful for her excellent role-modelling of female ministry.
We thank God for the life of Commissioner Robin Dunster, and for the impact of her ministry in the name of Christ to so many people throughout the world.
Her funeral service will be held at the Innes Gardens Memorial Park Crematorium, Port Macquarie, at noon on Thursday 20 September. 
Following this, at 1pm a gathering will be held at the Port Macquarie Citadel in thanksgiving to God for the life, service and ministry of Commissioner Dunster.