National leaders open new facility in Gawler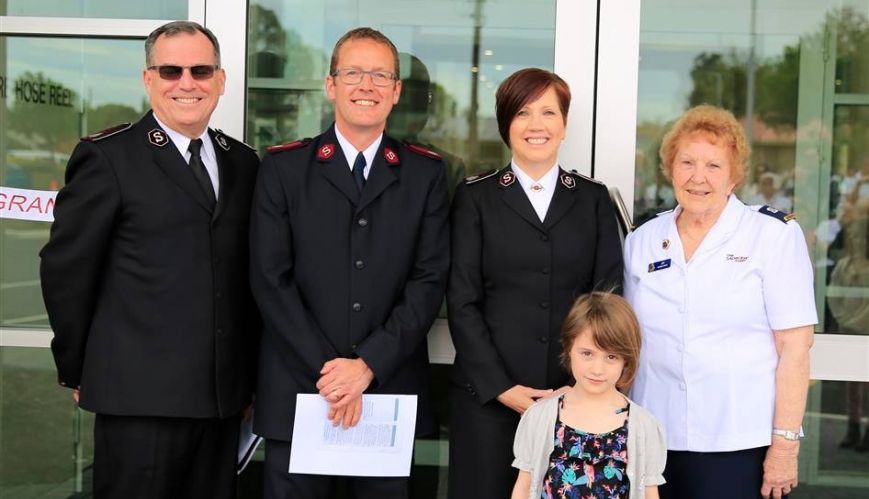 National leaders open new facility in Gawler
8 October 2018
The Gawler Corps was officially opened on Saturday 6 October. From left to right: Commissioner Floyd Tidd, Major Darren Cox (Corps Officer – Gawler), Commissioner Tracey Tidd, and ribbon-cutters Abby Smyth and senior soldier Joy Cameron.
By Simone Worthing
Commissioners Floyd and Tracey Tidd, national leaders for The Salvation Army in Australia, officially opened and dedicated the Army's new Gawler east facility on Saturday 6 October.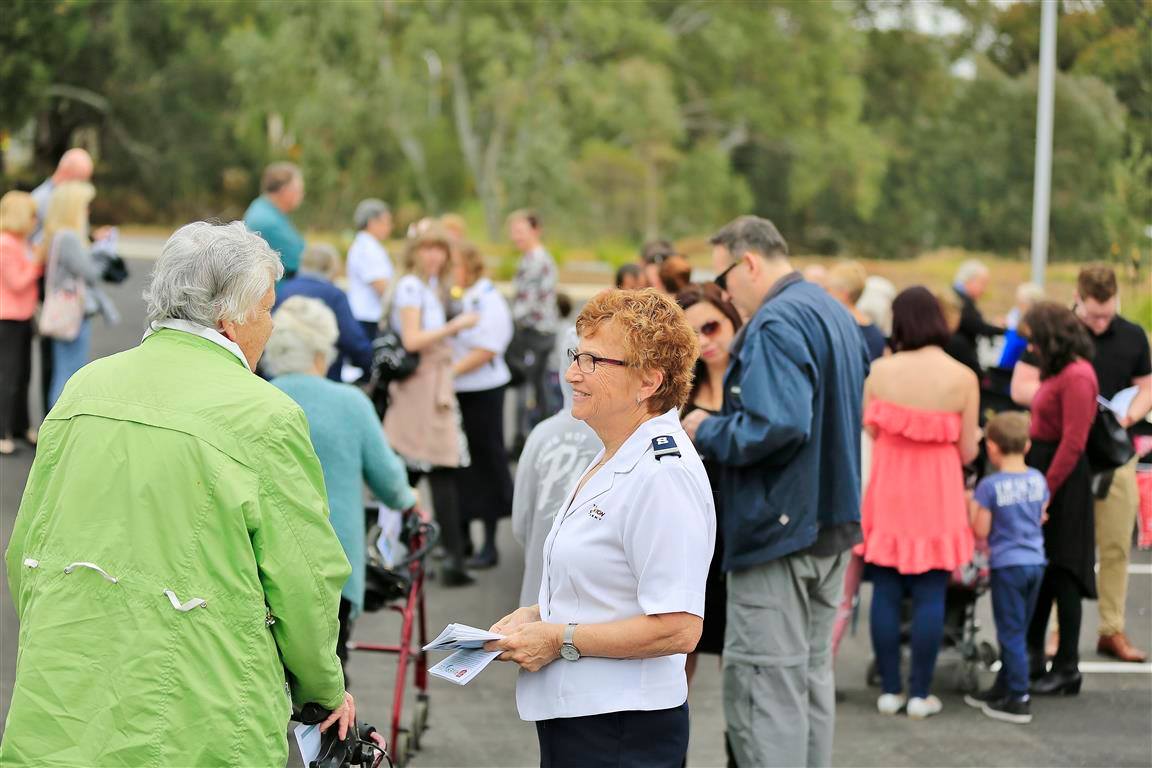 More than 200 people attended the opening.
Special guests included Commissioners Tidd, Major Clint Castley (South Australia and Northern Territory Divisional Secretary), Karen Redman (Mayor of Gawler), Tony Piccolo (State Member for Labor), John Dawkins (Liberal MP), as well as ministers from local churches, corps families, and people from the local community.
About 220 people attended the opening, and more than 100 worshippers were at the Sunday morning meeting.
Commissioner Floyd Tidd spoke from Matthew 5:14-16 (The Message), about being the light of Jesus, shining his light, keeping an open house and being generous with our lives.
Commissioner Tidd explained that, by doing this, we begin to transform lives, one life at a time, and this new centre is only a tool to be used in bringing the National Vision to life – an asset to be used by the community, for the community.
The new facility is located on the banks of the North Parra River, 52km north west of Adelaide. Its features include a worship area, children's play area, a sensory room, space for emergency relief work, a café, and bush garden.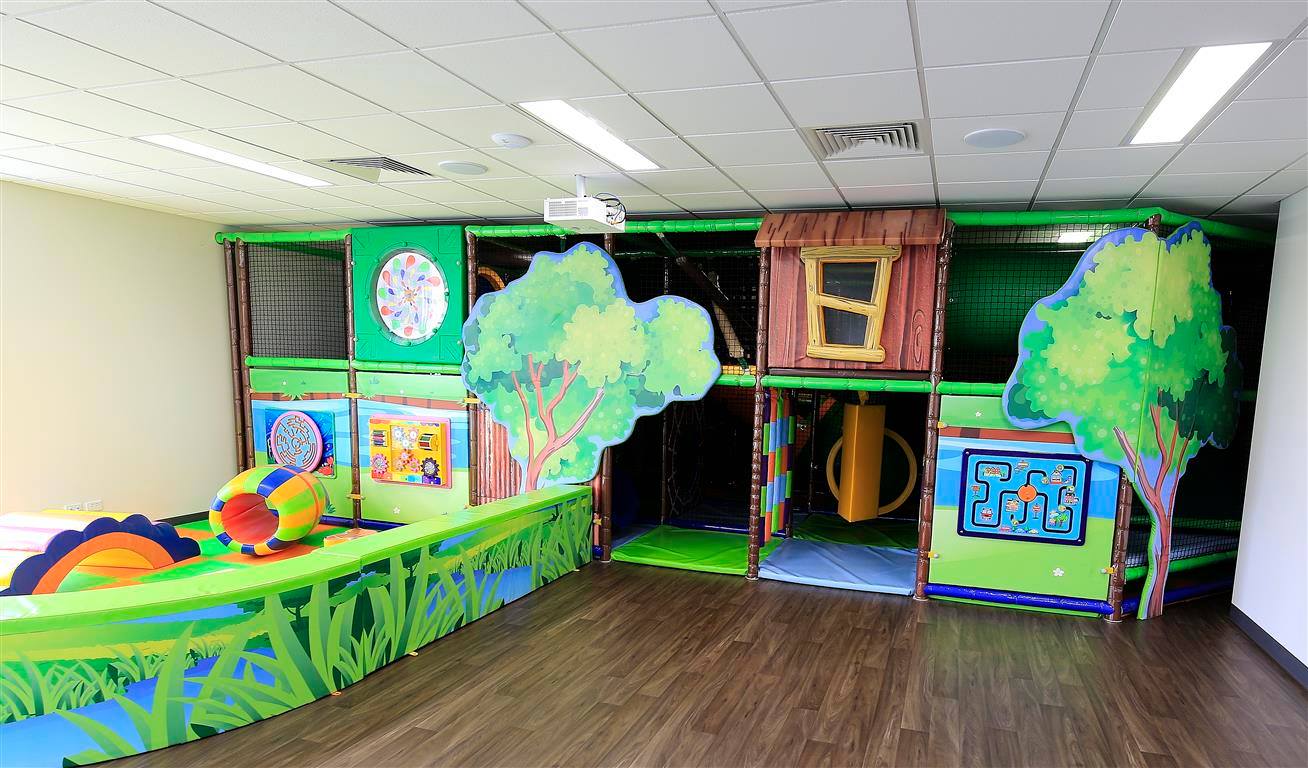 The children's play area.
Since July 2016, the Gawler Salvation Army had operated out of temporary offices in Gawler's Warren Street, after relocating from its long-standing shop on Murray Street.
"The new facilities will allow The Salvation Army to expand its services and better serve the community once the site is operational," said Major Darren Cox, Gawler Corps Officer. "This will include hospitality training, financial counselling and employment training.
"We are very grateful for the extra land we have so close to the river, and want to utilise that for the community. Our first brief, though, is to grow the church. We are mission-orientated and based, and want our people to drive that.
"We had a goal to open the new building with 100 people attending the corps, and we've met that. Our next goal is for 250 people for January 2020.
"Out of that, all of the other projects will flow. Worship, life groups, prayer meetings and making disciples – this is the life blood of what is happening here."