SAES still on alert in Queensland's far north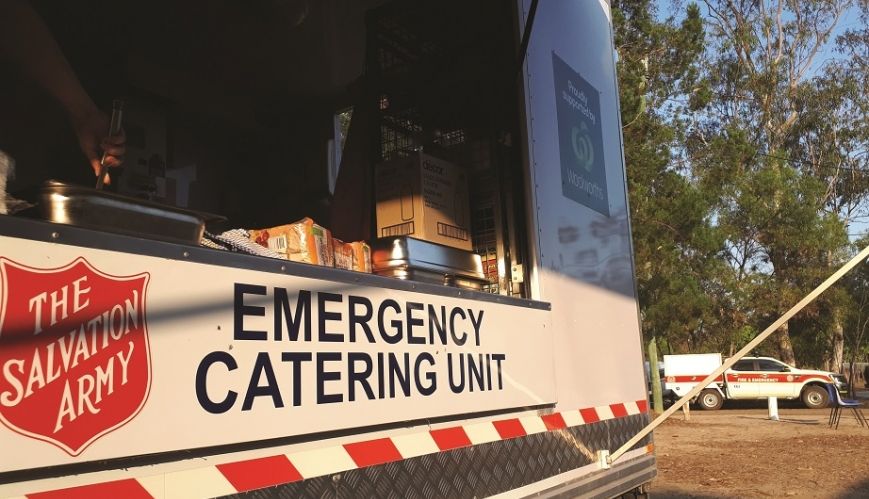 SAES still on alert in Queensland's far north
9 October 2018
Salvation Army Emergency Services (SAES) volunteers are supporting fire-fighters working on blazes near Atherton in far-north Queensland.

By Lauren Martin

A major Salvation Army Emergency Services operation has been underway for nearly a month in Far North Queensland to support fire crews and other emergency services personnel working to contain three major bushfires on the Atherton Tablelands.

Atherton Corps Officer, Lieutenant Kate Cathcart, says it's the first time in the past four years that the corps has used its emergency services team for a response like this, having been called in on 17 September by the Queensland Fire Service to feed hundreds of firefighters and other personnel three meals a day in a number of locations.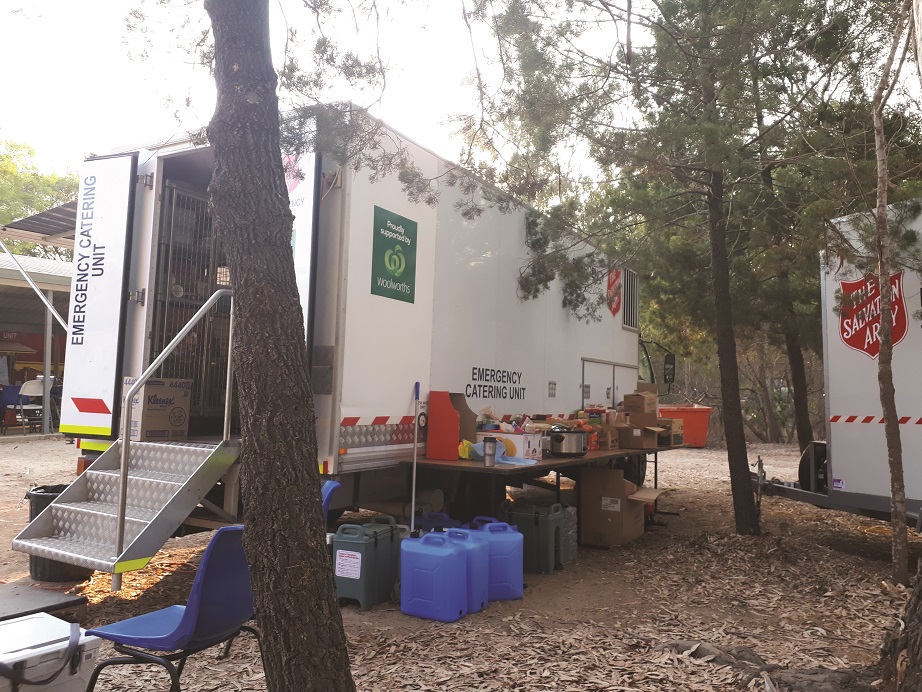 "Our people have been doing an amazing job," Lieut Cathcart said. "Not just feeding the firefighters but manning evacuation centres when tasked to do so, changing locations as needed and responding to the changing environment.

"What's been really quite beautiful is the community building – not just within our team but with all the other volunteers. It's been a supportive, encouraging and friendship-forming environment. There were some days where people were hugging each other and encouraging and building people up."

Australia Eastern Territory Salvation Army Emergency Services Director, Norm Archer, says when the longevity of the response was realised, support crews from further afield such as Townsville, Innisfail, Brisbane and even as far south as Sydney have been mobilised to support. Cairns SAES volunteers had already joined the effort within the first week.

"The teams have served well over 3,500 meals and another 1,500 snacks," Norm said. "The crews have been so dedicated to serving people and meeting people at their point of need."

Salvation Army Atherton Family Stores manager, Miriam Newton-Gentle, had just started a three-month training period to take over as corps leader at the end of the year when the SAES response was activated. She has taken a lead role in organising teams and bringing together volunteers from across community groups, other churches and the local council.

"This has brought the churches together on the tablelands," Miriam said. "Every meal that you serve, you serve it to Jesus. It's been an amazing opportunity for our faith to come out [through service]. There's been some amazing conversations.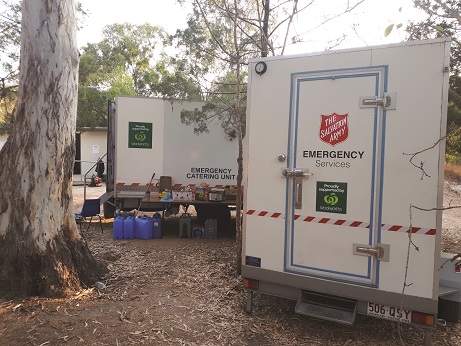 "We have been praying for rain so hard. We really need it to rain. We've prayed hard for the safety of those out on the actual fire lines and those involved; plus wisdom for the ones in the operational centre. And safety for those in the community; there's been some pretty close calls at times," she says. "It's been a very worthwhile missional time ... those we are serving feel supported that they know we are there for them."

SAES Queensland Coordinator, Adam Cole, arrived on Monday 8 October with other SAES personnel and volunteers to support the crews on the ground and give those already volunteering a break. He said The Salvation Army's support for those involved in the firefighting effort is expected to continue for at least another week.

The situation in Far North Queensland is another reminder for crews across the territory to be ready for a call-out at any time. "This is just a taste of what may lay ahead for us everywhere this summer," Norm says. "Another reminder for teams to be ready."