Delegates reflect on life-changing congress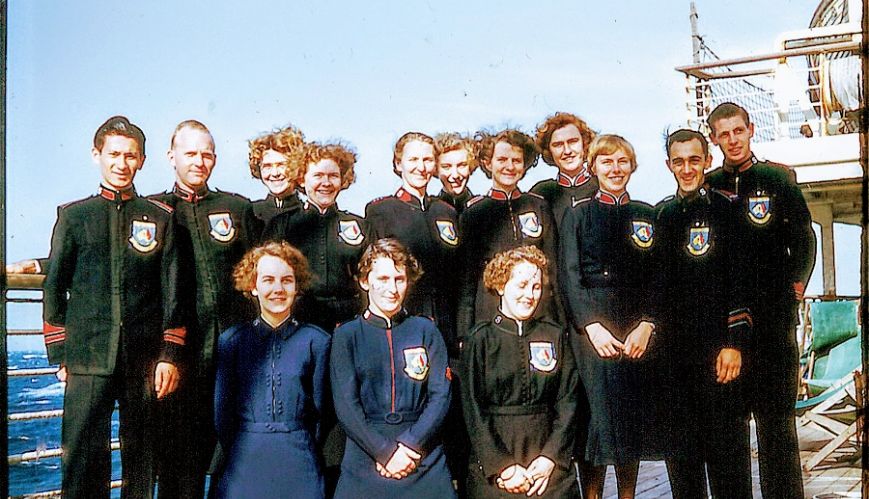 Delegates reflect on life-changing congress
17 October 2018
The Australia Eastern delegation on board the S S Otranto on their way to the first International Corps Cadet Congress in 1956.
By Jessica Morris
Countless Salvationists will tell you how a Corps Cadet Congress changed their lives, but a 62-year reunion shows just how pivotal Salvation Army heritage has been in forming long-lasting relationships across the globe. 

Fifteen Salvationists from Australia and America reunited at The Collaroy Centre in Sydney over the weekend of 6-7 October to reminisce about the 13 days in July 1956 when they attended the congress, which was called by General Wilfred Kitching.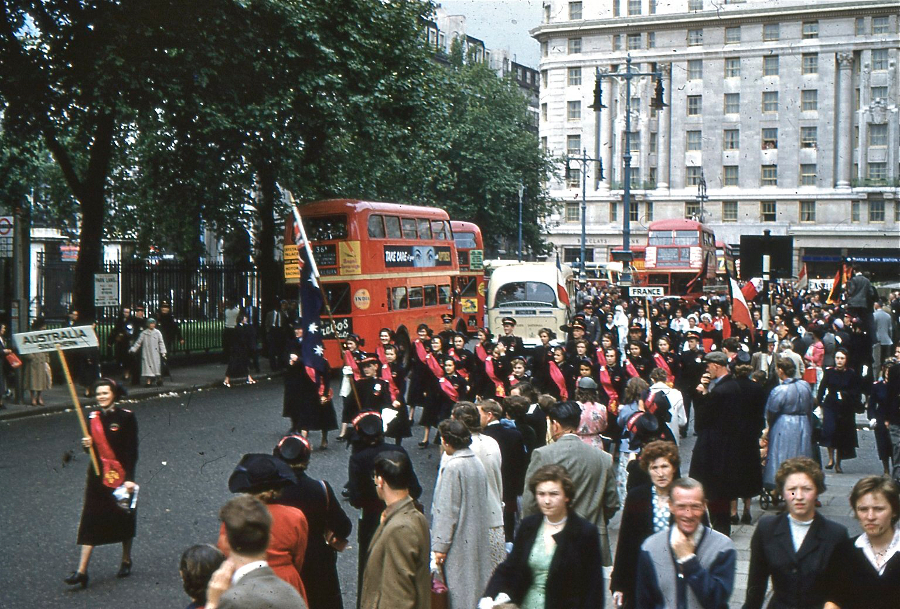 "Most of us met on the six-week voyage on the S.S. Otranto on our way to the congress in London," says Errol Duck-Chong. "For many it was a life-changing experience."

The voyage literally opened a new world for the delegates, encompassing Sydney, Melbourne, Adelaide, Perth, Colombo (Sri Lanka), Egypt, the Suez Canal, Naples (Italy), and Marseille (France) before arriving at its final destination in Southampton, England.

Of the 46 original delegates, the 15 at the reunion (pictured right below) reflected on the congress theme, "For Christ and Duty". Major Brian Watters led the reunion service, and Major Neil Saunders (USA) provided the message.
 
"We are definitely not as physically active as we once were, but we are as energetic as our bodies allow!" laughs Errol.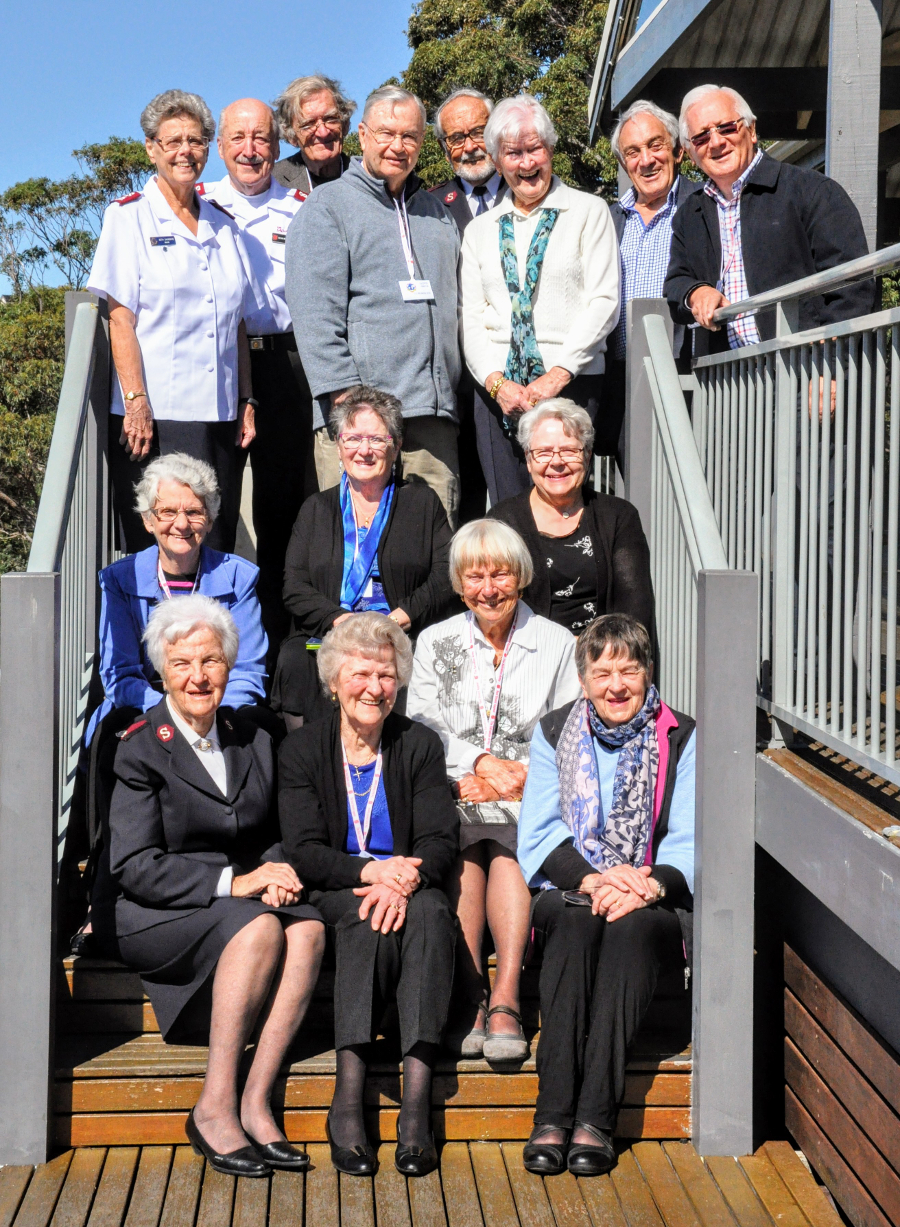 The reunion culminated at Sydney Congress Hall with the group attending an "Old Time Salvation Army Service" – a timely celebration of Salvation Army history for the close-knit group, which featured a live musical on the beginning of The Salvation Army in Australia in 1880, focusing on the pioneering work of Edward Saunders and John Gore. 

Two descendants of these forebears were present over the weekend – Majors Neil Saunders (Saunders) and Margaret Watters (Gore) – showing how rich Army heritage ran through the group.

"There was plenty of nostalgia during the weekend and gratitude to God!" said Errol.

The former delegates have reunited numerous times since the congress, marking their 40, 50 and 60-year reunions.

"We have no resolution for our next reunion, but a quiet resolve to continue to be faithful to God,"said Errol.