Donors and supporters the 'unseen Salvos' at Christmas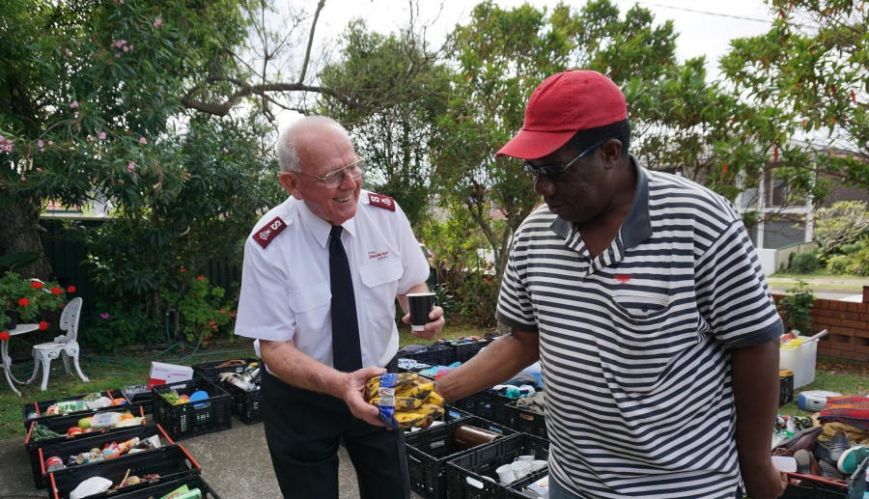 Donors and supporters the 'unseen Salvos' at Christmas
23 November 2018
Retired Salvation Army officer Major Hilton Harmer is still dedicated to helping people in need in his community. He regularly opens his front yard to give away donated food and goods.
By Naomi Singlehurst
Christmas is one of Major Hilton Harmer's favourite times of the year. It's when the retired Salvation Army officer sees the best come out in people.
Now in his 70s, Major Harmer is a tireless volunteer, reaching out to people in his neighbourhood who are struggling. Whether it's people isolated in boarding houses, or new arrivals fleeing war and hardship who come to Australia with nothing, Major Harmer says dealing with the associated poverty, loss and depression of these people is something God has called him to. 
He can tell story after story of individuals and families he has assisted, and the opportunities to share the love of God when he regularly opens the front yard of his Sydney home to give away donated food and goods.
But Christmas is when Major Harmer can be at his busiest, and he often relies on donors and volunteers to help him meet the community's needs.
He recalls one volunteer, Kerrie, who helped him make Christmas brighter for a grandmother who had custody of her five grandchildren.
"One day when all the kids had gone to school, Kerrie picked up the grandmother and took her to pick out toys that had been donated for Christmas. 
"She was able to pick out toys for the younger children and she says that made a huge difference, to the youngest especially. It gave him the chance just to be a child at Christmas and have some real joy."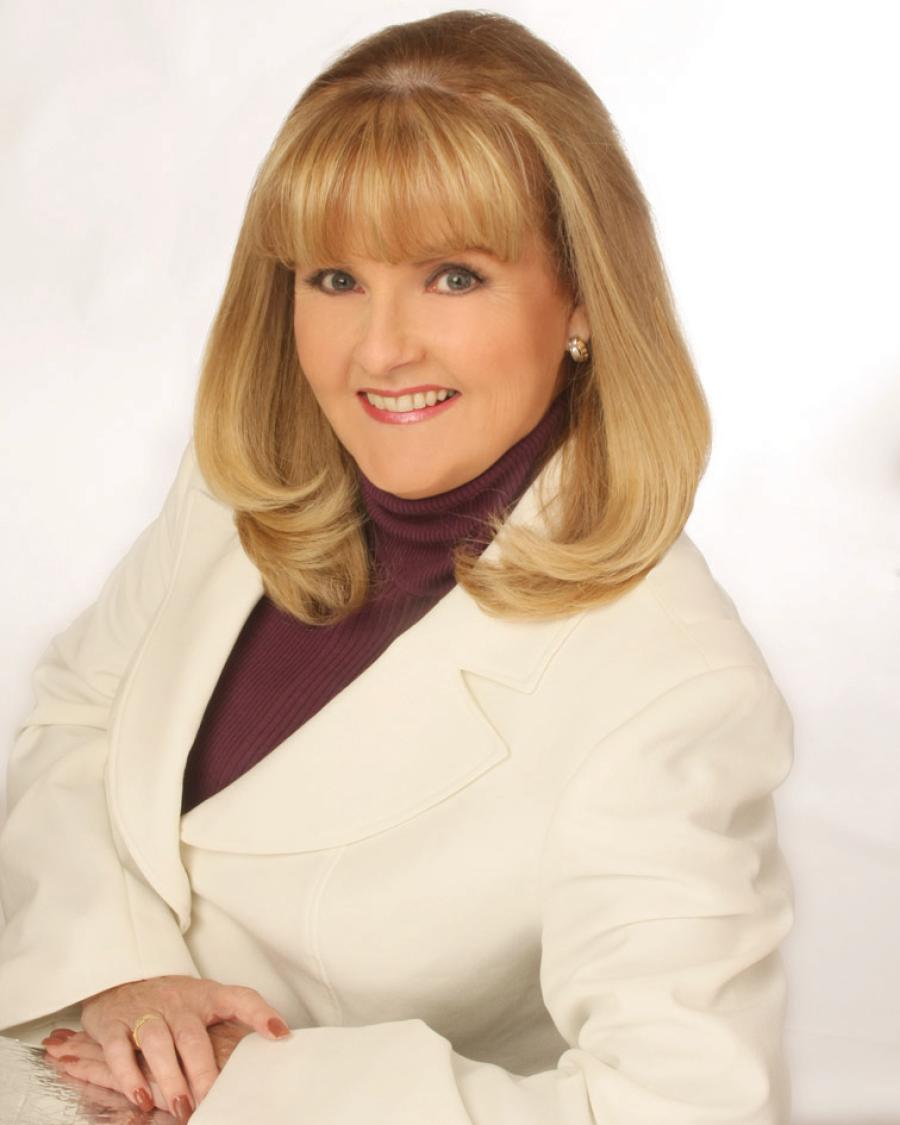 Two other long-time supporters of Major Harmer are marriage celebrant Ann Dally (pictured right) and her hairdresser Stella.
Thirty years ago, Ann, in her previous role as an advertising manager of a large national newspaper, helped Major Harmer with the promotion of a new Salvos Store. Ann has been helping ever since.
Major Harmer often calls on Ann, who has assisted with everything from little travel kits with toiletries for Sydney's inner-city homeless, to the donation of toys for children of incarcerated parents.
On one occasion, Ann asked her hairdresser, Stella, if she would advertise a Christmas toy appeal in her salon, putting up little signs on the mirrors.
Twelve years later, Stella still supports the appeal.
"My team and our clients are grateful for the opportunity that Ann and Hilton have given us to be able to help other families in need," says Stella.
"We recognise that we are so fortunate and blessed. We have clients that ask every year, 'When are you going to put the signs up for the toy appeal?'.
"We have many clients that have been donating since we started the toy appeal and it gives our little community great pleasure to be able to give back at Christmas-time."
Major Harmer says: "These two ladies (together with their families and networks) are the most caring people. They have been so supportive over so many years and that has positively impacted untold numbers of lives.
"People like Ann and Stella are the unseen Salvos who enable us to give hope where it's needed most!"