Australia leading the way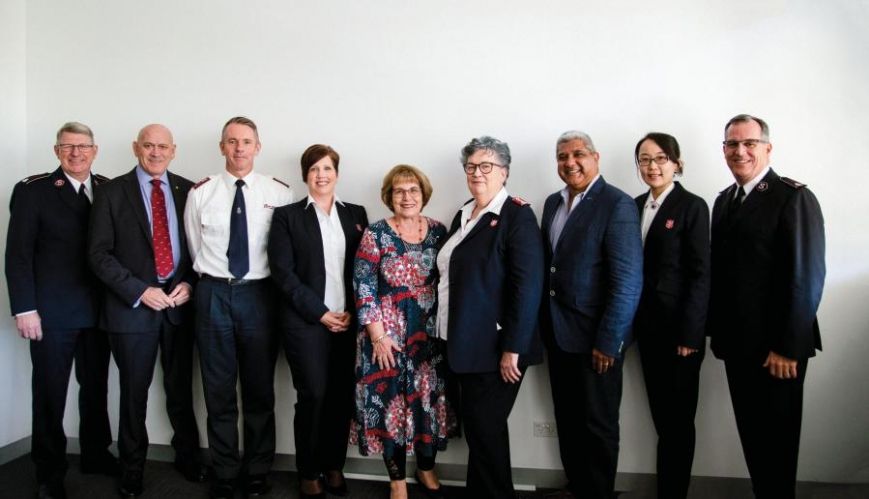 Australia leading the way
28 November 2018
Nine of the 11 members of the new Australia Territory Board at the inaugural meeting in Melbourne (from left): Colonel Mark Campbell, Richard Grellman, Captain Richard Parker, Commissioner Tracey Tidd, Desley Hargreaves, Colonel Geanette Seymour, Adrian Appo, Lieutenant Lydia Hong and Commissioner Floyd Tidd. Not pictured are Greg Couttas and Felicity Natoli. 
By Faye Michelson
The Salvation Army in Australia is at the forefront of the worldwide movement to improve the way the organisation is governed.
This includes an overhaul of the governance model used in Army territories around the world. One of the key components of a new Australia Territory has been the creation of a Board of Governance.
This newly-appointed Salvation Army Australia Territory Board, chaired by National Commander, Commissioner Floyd Tidd, met for the first time last month.
"Having a board is a key component of our new governance structure. It will help to realise our vision and is integral for us to operate effectively as a single territory and demonstrates best-practice transparency and accountability," Commissioner Tidd said.
Commissioner Tidd, as National Commander, will serve as chair of the board, which includes five additional officers – including the Chief Secretary (Colonel Mark Campbell) and Territorial President of Women's Ministries (Commissioner Tracey Tidd) – and five independent members, two of whom are Salvationists.
"They are all people who live out a personal faith in Jesus Christ, and the diversity of our board members – age, gender, ethnicity and background – reflect the Australian community and the future of the movement," Commissioner Tidd said.
"They will be responsible for providing oversight, legal compliance and adherence to International Headquarters (IHQ ) principles and we're very fortunate to have such a high calibre of board members who are passionate about The Salvation Army and the work that we do."
In 2016, then-General André Cox called Salvationists around the world to spiritual and missional renewal.
He affirmed that we are accountable to God and each other; we are accountable for the way we live every moment of every day; we are accountable for learning and improving and we need processes and systems that are fit for our God-given purpose. This resulted in the IHQ Accountability Framework.
Australia is one of the first territories to change its governance model in response to the Accountability Movement.
In the journey to a single national territory the opportunity to consider and develop a governance structure that matches the mandates of the Accountability Movement was embraced.
The invitation was to create a governance model that would meet the requirements to support the work of The Salvation Army in a 21st-century Australia and drive the movement to continued improvement in mission delivery approved by IHQ.
The new Australia Territory Board for The Salvation Army will support the movement in delivering the mission and realising the territory's vision through a national strategy.
"We are grateful for the time, effort and energy committed by these individuals to fulfil the work of the board and their involvement in various committees of the board," Commissioner Tidd said.
The Australia Territory Board of Governance
The board members are: 
Commissioner Floyd Tidd, Commissioner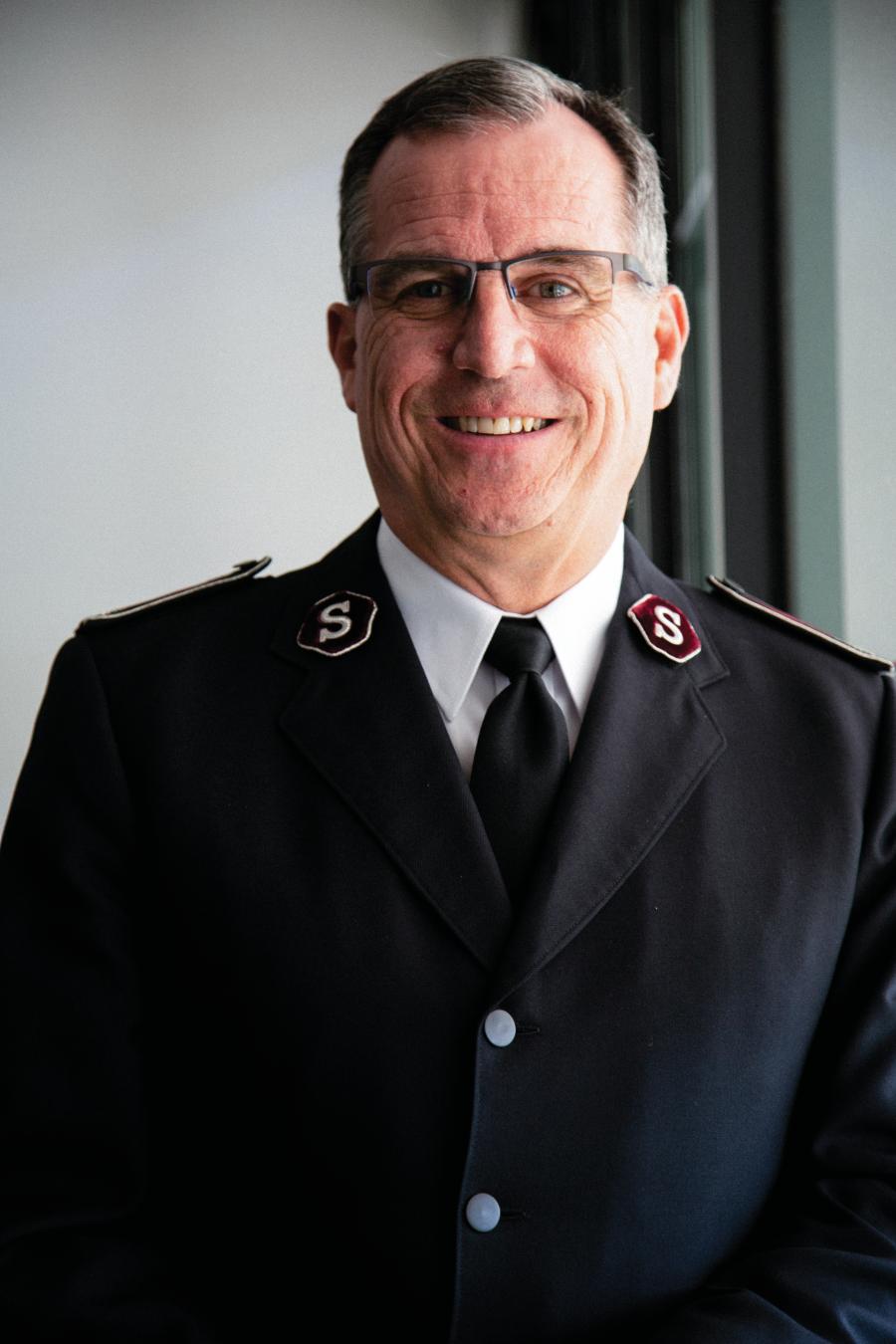 Tidd serves as the National Commander of The Salvation Army Australia. Among his many roles over 32 years of officership, Floyd has served as Territorial Commander of the Australia Southern Territory, and Chief Secretary of the Canada and Bermuda Territory. He has a Masters in Theological Studies from Tyndale Seminary, and is a graduate of the Arrow Executive Leadership program.
Adrian Appo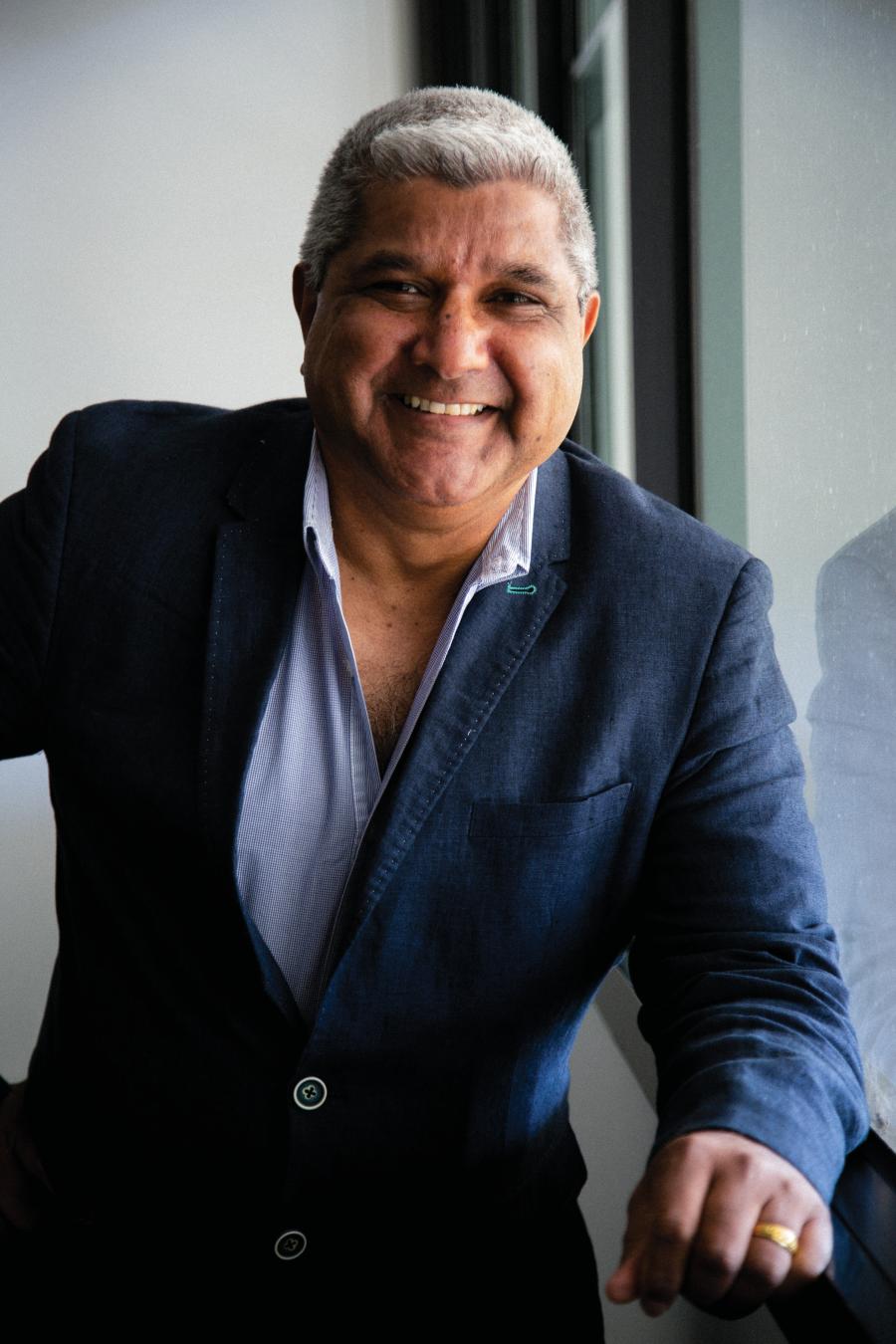 Adrian is the CEO of Equity Health Solutions as a joint venture with Aspen Medical. He is also Executive Director of First Australians Capital, Australian Advisory Board on Impact Investing, Children's Ground and Social Ventures Australia. A Gooreng Gooreng man, Adrian has served in the Royal Australian Air Force and is a graduate of the University of Sydney, Melbourne Business School and Harvard University. He has been awarded the Defence Service Medal, Centenary Medal and Order of Australia Medal.
Colonel Mark Campbell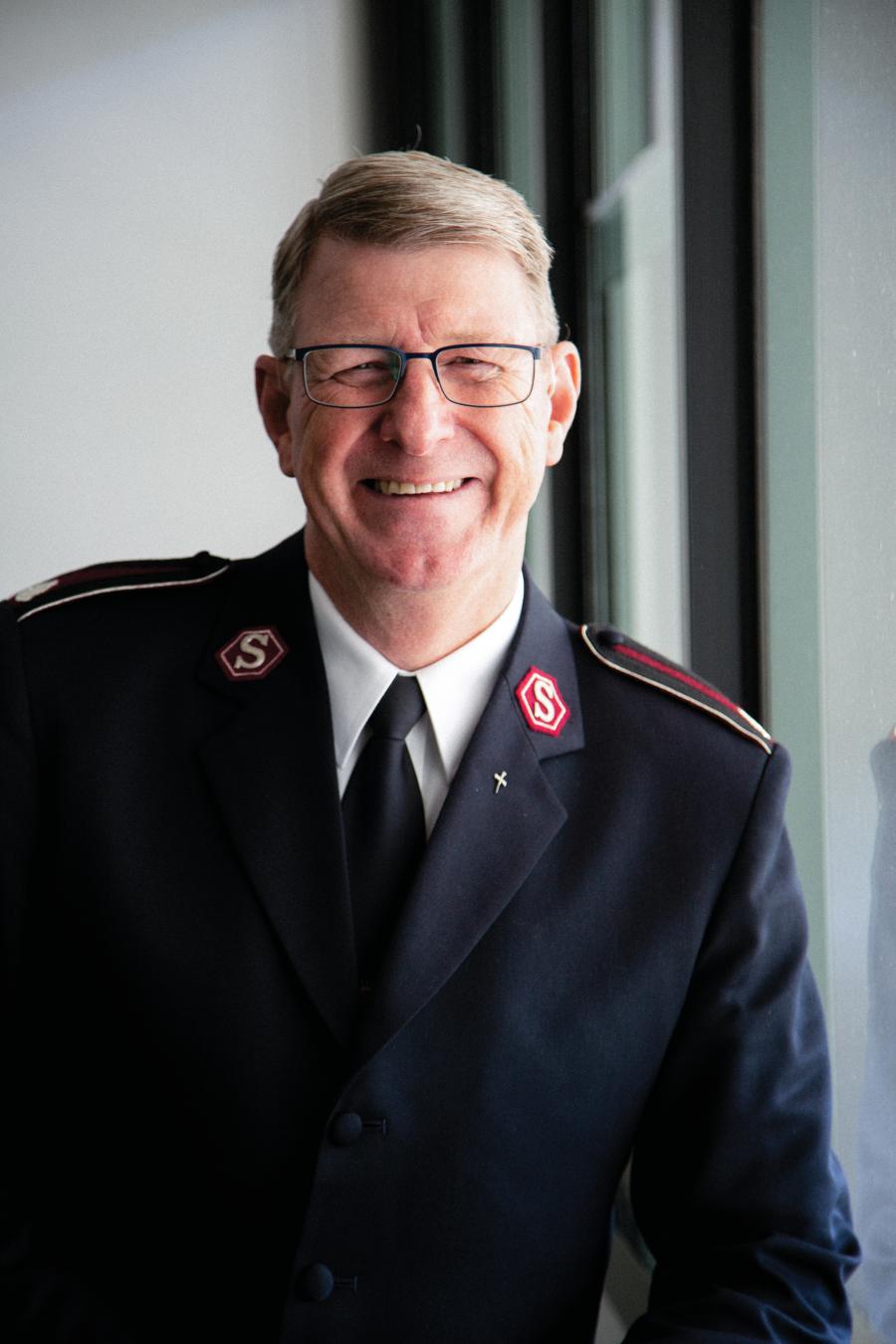 Colonel Campbell has held various corps, divisional and territorial appointments throughout his 32 years of service as a Salvation Army officer. Other appointments include staff member at the Officer Training College and serving as Divisional and Territorial Public Relations Secretary. Prior to taking up his appointment as National Chief Secretary, Mark was the Chief Secretary for the Australia Eastern Territory. He holds a Bachelor of Administrative Leadership and a Master of Arts in Theological Studies.
Greg Couttas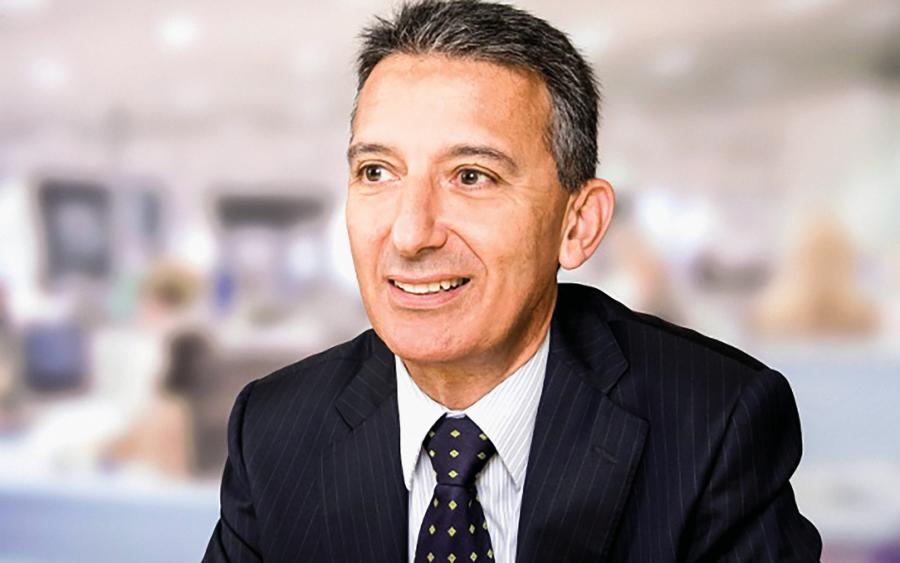 Greg will serve as Chair of the Audit and Risk Committee. He holds a Bachelor of Commerce (Accounting and Finance) from the University of NSW, is a Fellow of Chartered Accountants Australia and New Zealand and a Member of the Australian Institute of Company Directors. Greg served as a senior audit partner at Deloitte for 28 years until retiring in 2016. For the past five years Greg has served as an Advisory Board Member and Chairman of the Audit Advisory Committee of the Australia Eastern Territory.
Richard Grellman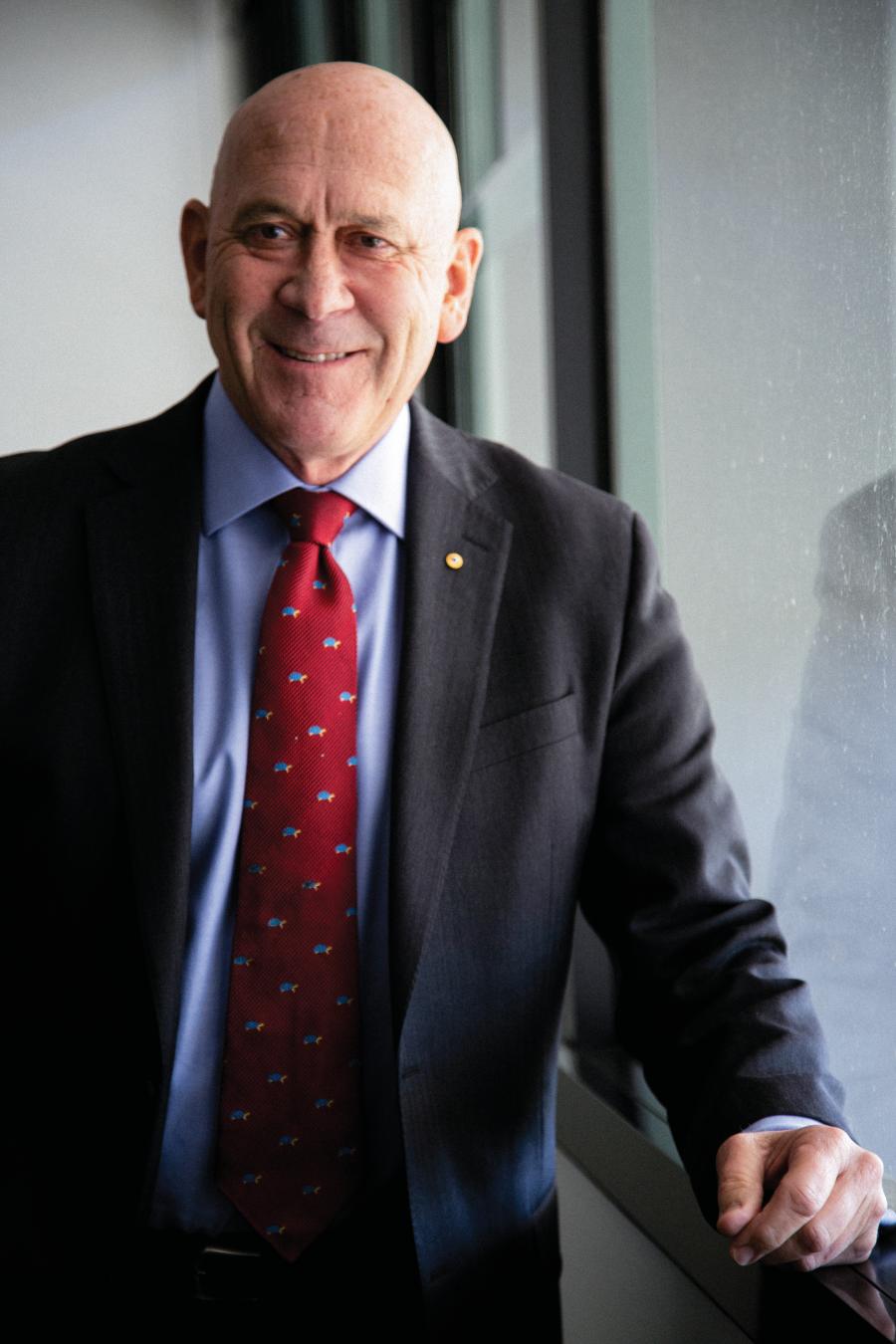 Richard has the role of Lead Independent on the board, carrying the authority to communicate with International Headquarters directly in exceptional circumstances. Richard was a partner of International accounting firm KPMG, rising to become a member of KPMG's National Executive. In 2007, he was appointed a Member of the Order of Australia for service to the community, particularly through leadership roles within Mission Australia. Richard was until recently Chairman of the Bible Society of Australia.
Desley Hargreaves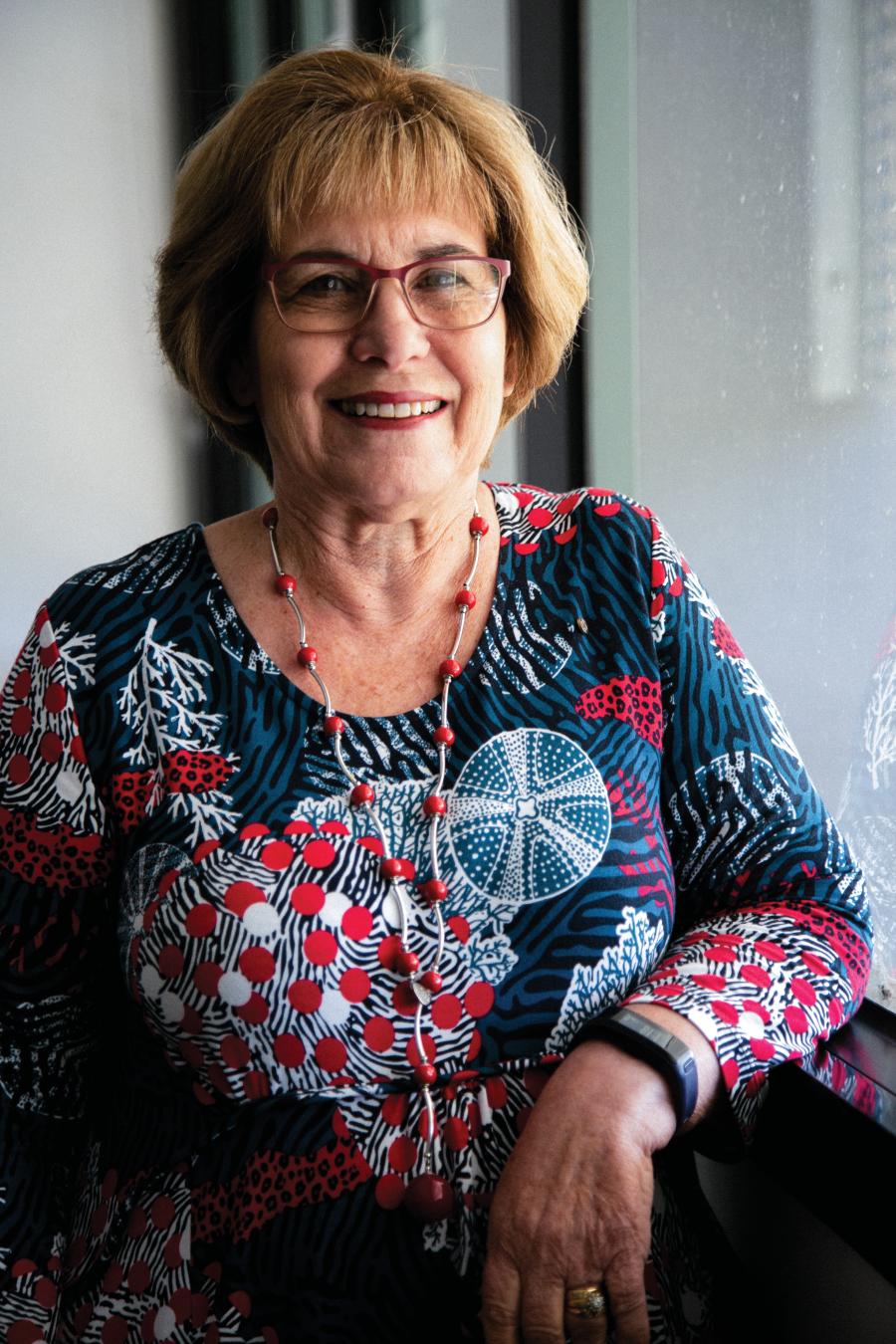 Desley holds a Bachelor of Social Work and is a member of the Australian Association of Social Workers. She spent 11 years in senior executive positions in the Department of Human Services, which included 10 years managing the largest social work service in Australia. This involved leadership of around 700 social workers across Australia. For the past 12 years, Desley has been a member of The Salvation Army Moral and Social Issues Council. Desley is a soldier at Carindale Corps in Brisbane.
Lieutenant Lydia Hong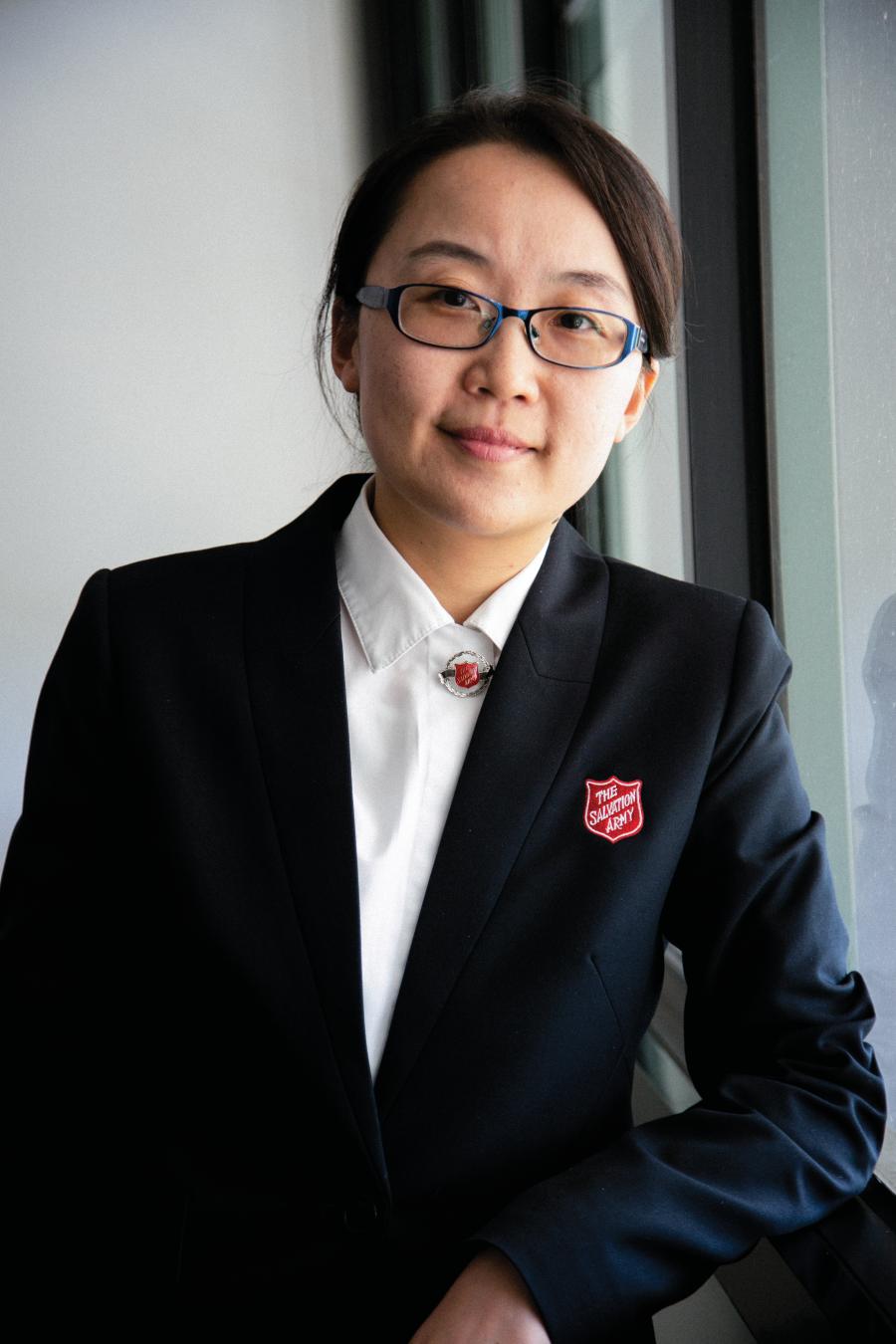 Lieutenant Hong is the Associate Corps Officer at Hurstville Corps in Sydney. Prior to becoming a Salvation Army officer, Lydia held various roles in marketing with Unilever China and Unilever Australasia including brand development, consumer insight and trade marketing. She also worked for Energizer Australia as a market researcher. Lydia holds a Bachelor of Arts, majoring in advertising, from Fudan University, Shanghai. She is currently finalising her Bachelor of Theology and is bilingual in English and Chinese.
Captain Richard Parker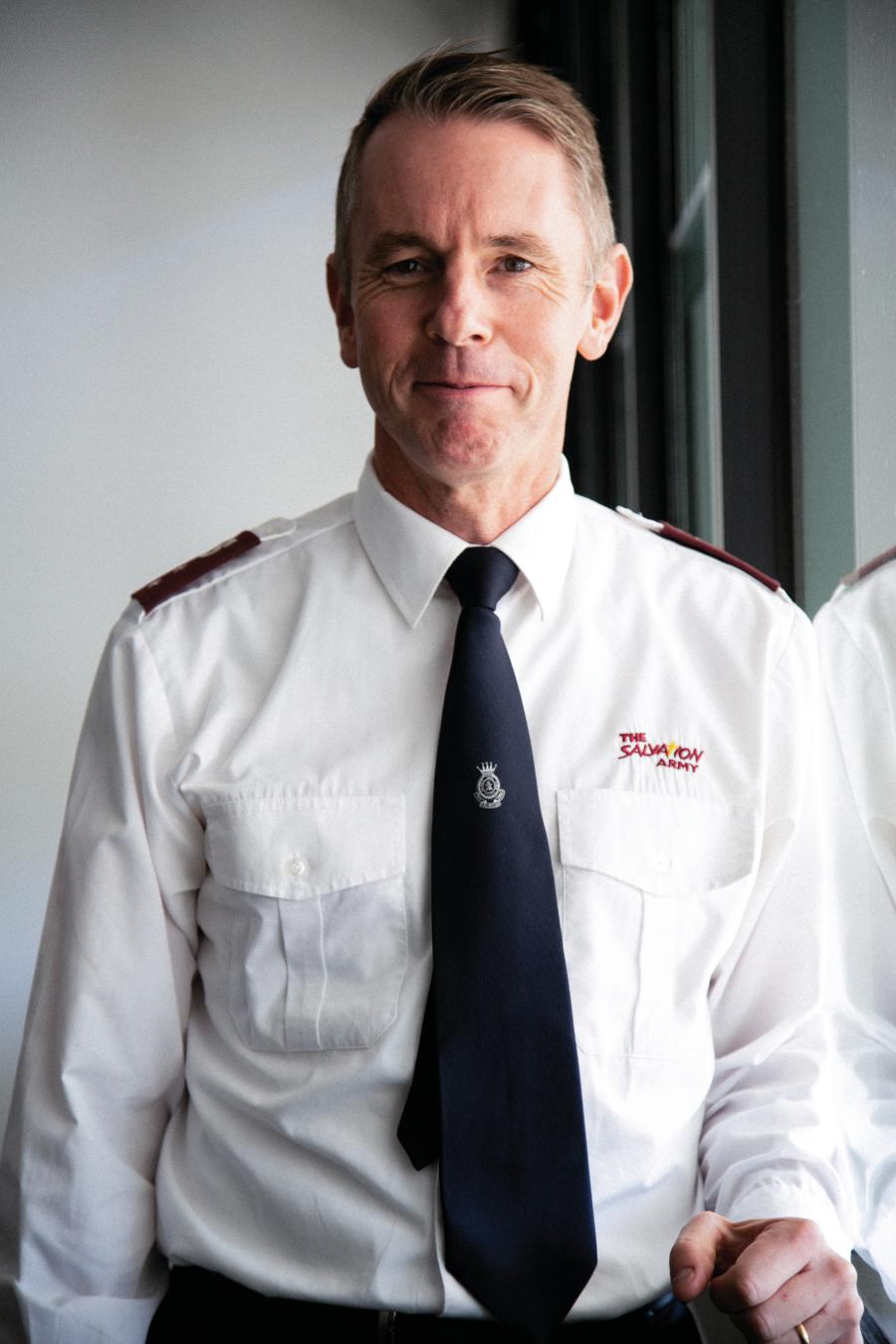 Captain Parker is the Regional Officer for the Northern Territory. During his decade of Salvation Army officership, Richard has been the Assistant Training Principal at Eva Burrows College in Melbourne, Corps Officer at Mitcham in Victoria, and the Divisional Youth Consultant for the Eastern Victoria Division. Prior to being commissioned as a Salvation Army officer, Richard held various employment positions with The Salvation Army. He holds a Graduate Diploma of Theology, a Bachelor of Music Performance (Trumpet) and a Diploma in Ministry.
Colonel Geanette Seymour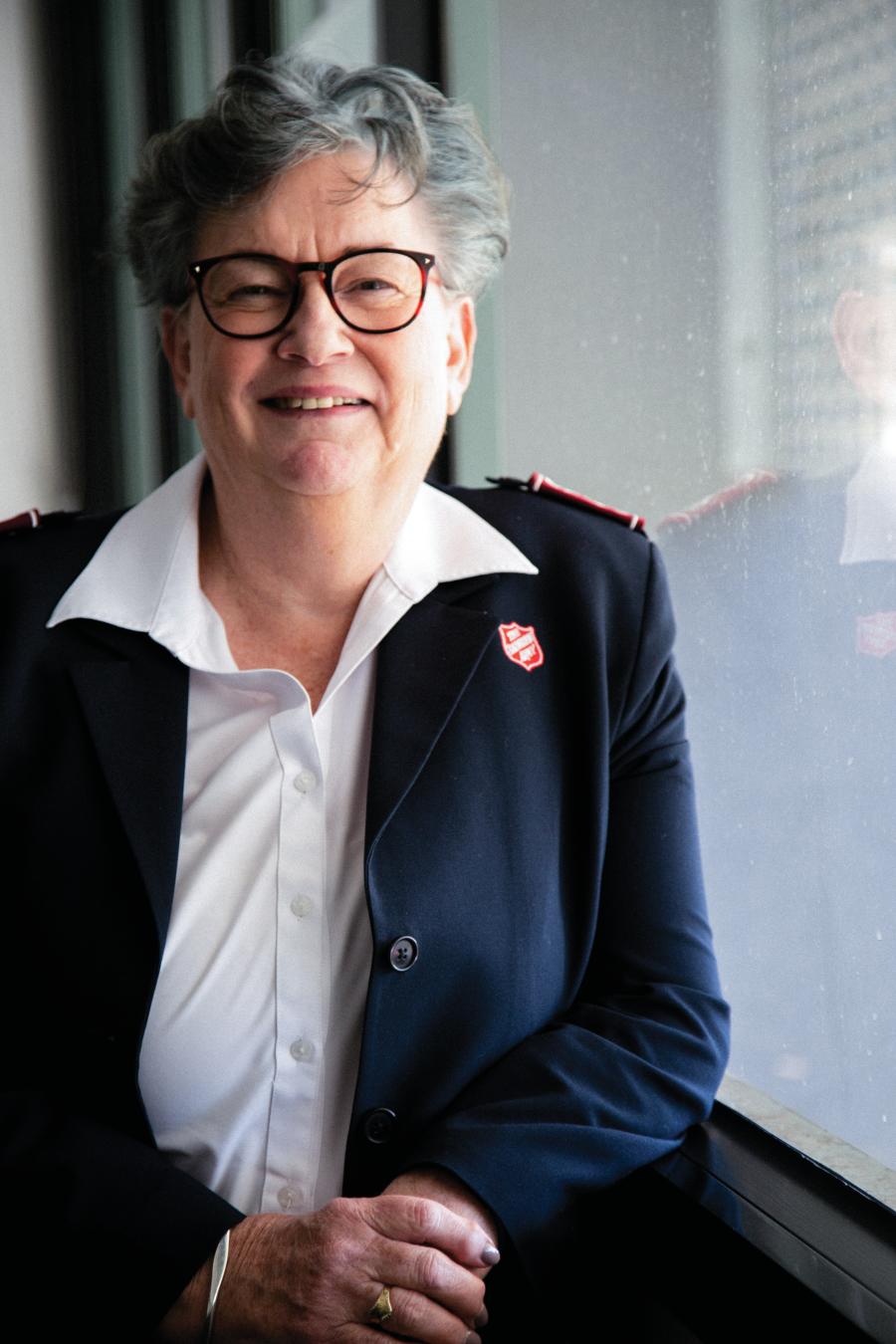 Colonel Seymour has been appointed to the role of Alternate Chair, having responsibility for Chairing the Board in the absence of the National Commander under the approved terms of reference. She has had numerous appointments during her 40 years of service as an officer of The Salvation Army including as Director of the Army's International Social Justice Commission, and Chair of its International Moral and Social Issues Council. Geanette also served as Chief Secretary of the Australia Eastern Territory.
Commissioner Tracey Tidd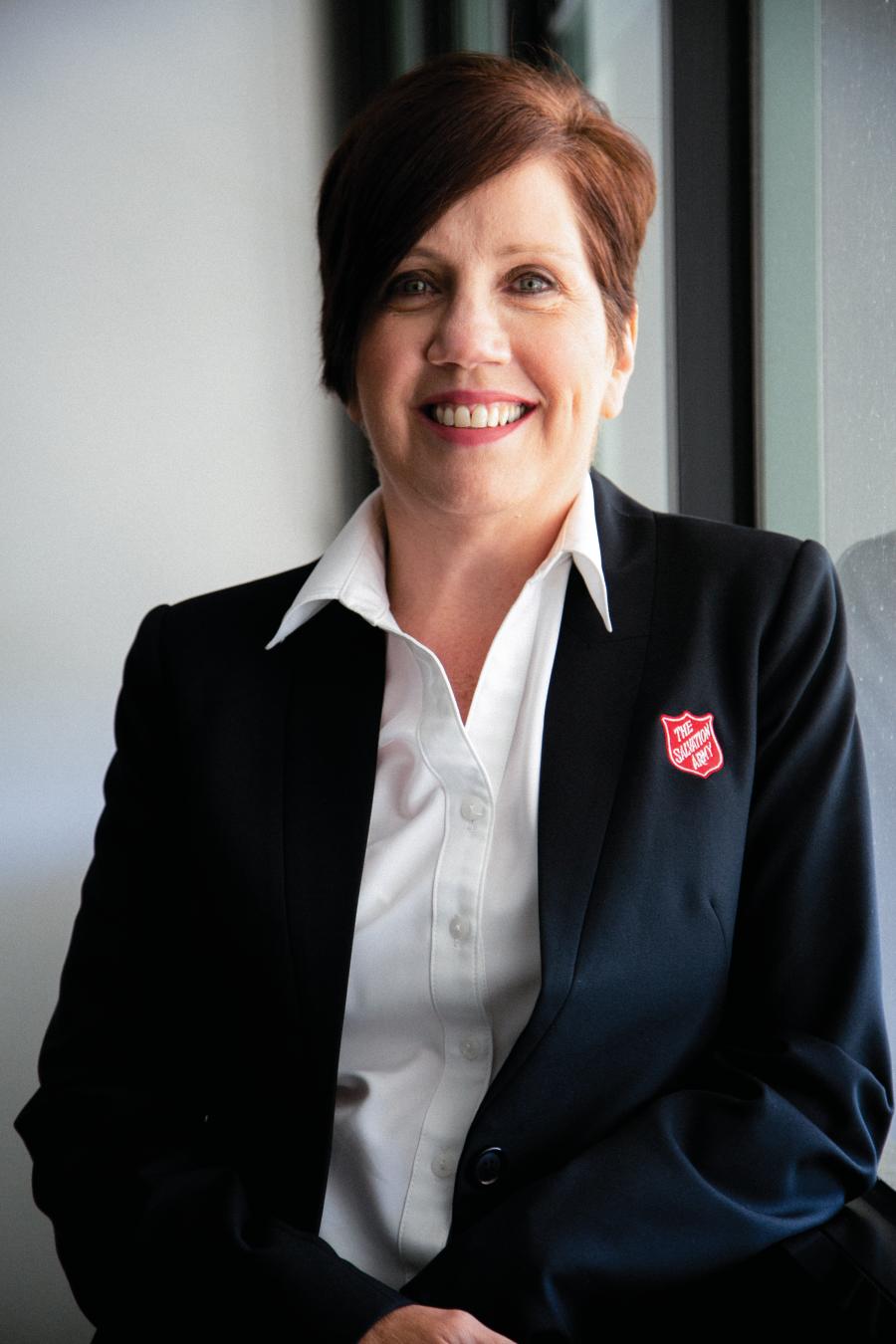 Commissioner Tidd is the National President of Women's Ministries for The Salvation Army Australia. She has served as a Salvation Army officer for 32 years, 27 of which have been in her home country of Canada including as Territorial Secretary for Women's Ministries. More recently, she served as the President of Women's Ministries in the Australia Southern Territory. Other areas of service include as a chaplain in a network of group homes for developmentally challenged adults.
Felicity Natoli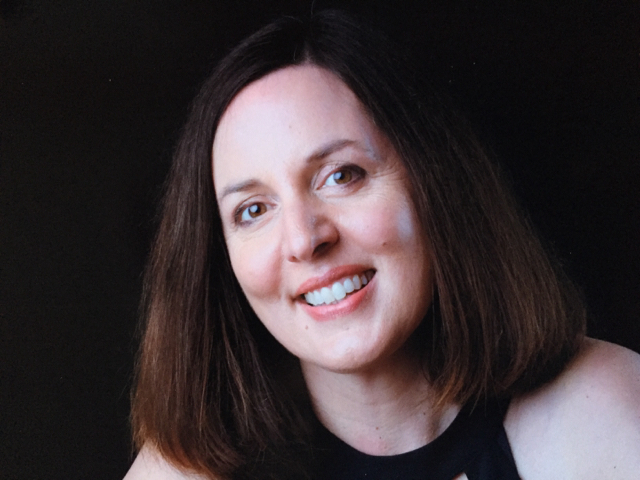 Felicity is currently Group Senior Manager, Deposittakers, Credit and Insurers at the Australian Securities and Investment Commission. Felicity graduated from the University of Tasmania with a Bachelor of Laws in 1989. She was admitted as a barrister and solicitor to the Supreme Court of Tasmania in 1991 and the High Court of Australia in 1993 and as a solicitor to the Supreme Court of Victoria in 1999. Other roles held by Felicity include manager of The Salvation Army Prison Support news Service and teacher/gallery interpreter at the National Maritime Museum in London. Felicity is actively involved in Hobart Corps.