Getting the best out of mission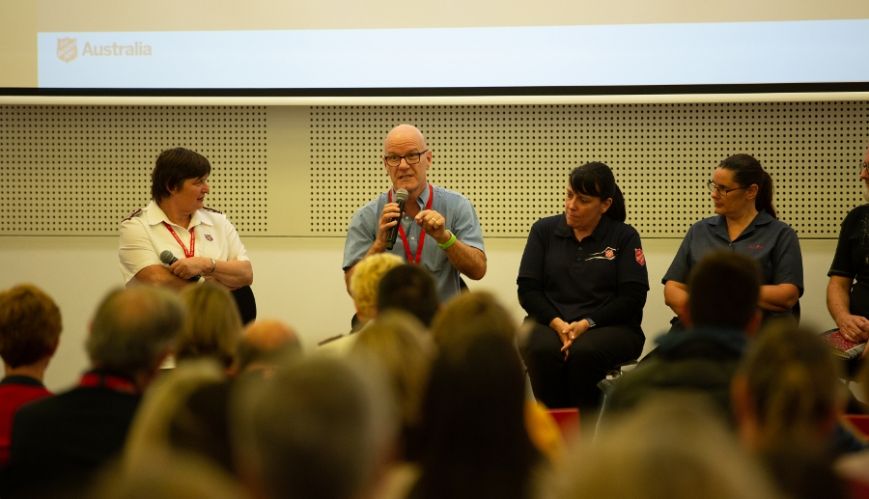 Getting the best out of mission
29 November 2018
The Salvation Army's Mission Conference is bringing together officers, employees and volunteers from across Australia and some from overseas to explore social service delivery in a faith-based context. Photo: Matt Holliday
By Lauren Martin

Salvation Army officers, employees and volunteers from around the country (and some from overseas) are gathering in Melbourne for the Still Others Mission Conference to explore social service delivery in a faith-based context. 
 
Cameron Parsell, Associate Professor and Principal Research Fellow at the University of Queensland (pictured below left with The Salvation Army's Marcus Hutchins), opened the conference with a session on "Valuing the practice of faith-based organisations", followed by Paul Flatau, the Director of the Centre for Social Impact.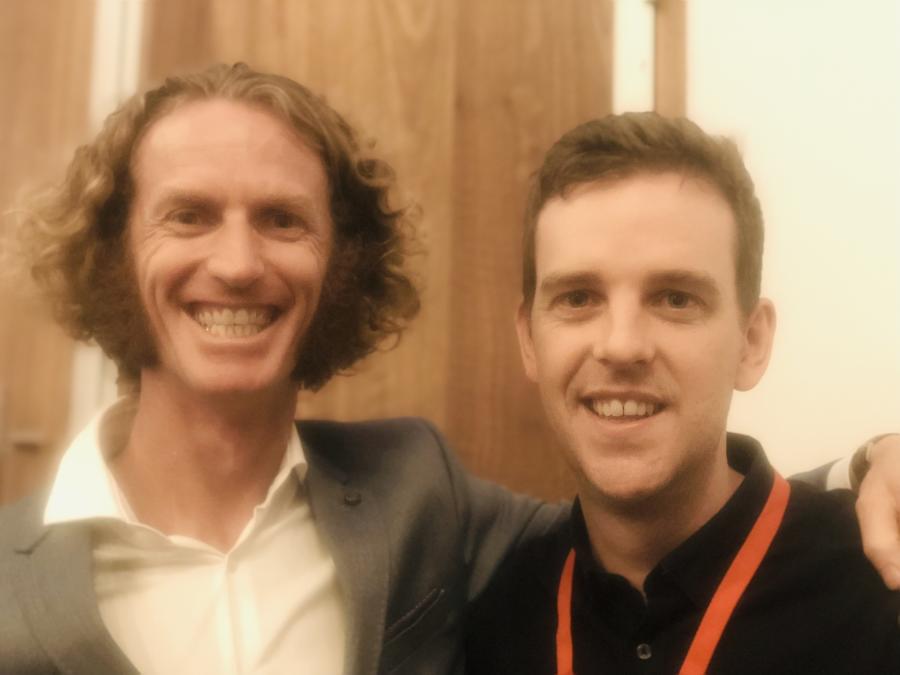 Cameron Parsell with The Salvation Army's Marcus Hutchins, who also spoke at the event. Photo: Lauren Martin 
In speaking on social outcomes and impact measurement, evaluating and reporting, Paul told those gathered that "if you want to make a difference, you need to know if you are, or not". He said that a look at organisations in the not-for-profit sector across Australia showed that just 50 per cent of them are doing a "reasonable amount of evaluation across their outcomes".
 
"There is more to be done in that area," he said and outlined a model for measuring outcomes that involves determining what the program is trying to achieve, how will it be achieved and how to measure the outcomes.
He said organisations needed to change in order to effectively measure outcomes. "No longer can we talk about programs being designed from the top down," he said. "If you're spending more time on risk assessment than the outcomes of the people you're working with, then you've got a problem." 
 
Breakout small groups between sessions allowed missional practitioners to discuss the teachings within the context of their own environments. 
 
Workshops after lunch dealt with issues such as partnering with other organisations and how to have an open-handed approach to utilising Salvation Army resources.
John Williams, leader of The Salvation Army's Soundpoint and Sony Foundation Youth and Community Centre in Queensland, got participants to play the part of either a person needing help, or a service provider offering help.
The roomful of delegates then had 15 minutes to connect the right service provider with the need. Some responses to that activity were: "I felt very frustrated," and, "It was overwhelming because there were lots of services, but I didn't know which one was the right one for me." 
 
Discussions around partnering with other organisations and Salvation Army mission expressions followed, with candid reflection on the benefits that flow from partnering, as well as the frustrations around how to do that in an effective way. 
 
The final session focused on Local Mission Delivery, with Local Mission Delivery Model Coordinator, Rod Yule, explaining the role of the Area Leadership Teams. "Local Mission Delivery is the intentional collaboration in holistic mission," he said. "We can no longer work in silos; we are stronger together." 
 
A panel of Area Officers and a Doorways manager (pictured right) spoke about their learnings over the past year in the introduction of the Area Leadership Team model. "I think we have to be careful we don't have an expectation that everyone will work together really well all the time," said Major Michael Wright, Area Officer, Metro-West Victoria Division.
"Ideally, for me, down the track there'll be this other sub-group of leadership teams in a very local area, perhaps in a shire council area where any Salvo expressions will meet together, without being told what to do, they'll do it because they want to do it and they'll do it because they can see a need in their area."
 
For Trevor Paul, manager of The Salvation Army's Broken Hill Adults and Families Accommodation and Housing Support Service in western NSW, the Mission Conference has been a wonderful way to meet other Salvation Army personnel in person. "It's been very informative and great to get together with a fantastic mix of people from Australia-wide to talk about the changes that are happening."
 
His colleague Sharryn Matthews said the teaching and discussion had been really encouraging: "What struck me was how big The Salvation Army is, when you see everybody from all around the country in one place ... it really gives you a broad perspective of what we do."
Read participants reflections on the Mission Conference.