Standing in the gap for justice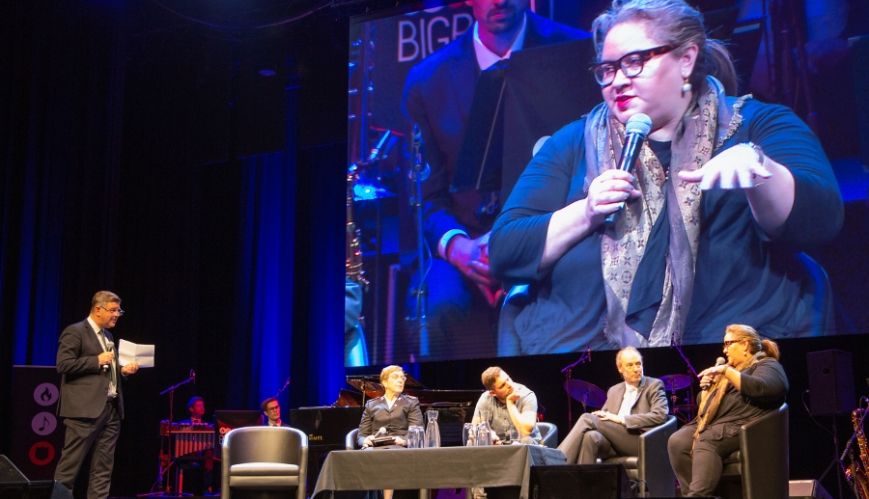 Standing in the gap for justice
30 November 2018
Megan Davis emphasised the importance of listening to and respecting the feedback from marginalised and disadvantaged communities during the "To Walk Alongside" panel discussion at Still Others last night. Photos: Bruce Redman
By Simone Worthing
"To Walk Alongside" – a panel discussion focused on the complexity of hardship and injustice throughout the world, and how The Salvation Army can more fully understand core issues and respond most effectively to them, took place at Still Others in Melbourne last night.
Nick McCallum, senior reporter with the Seven Network, facilitated the panel discussion.
Guest panellists included Commissioner Rosalie Peddle, World President of Women's Ministries; Professor of Law Megan Davis, Pro Vice-Chancellor Indigenous UNSW; Councillor Sam Hearn (pictured below right) from Victoria's Mornington Peninsula who is active in addressing homelessness and volunteers with the Salvos there; and David Emerson, Director of Community and Stadia for the Melbourne-based Collingwood Football Club who partners with The Salvation Army to help those in need.
Commissioner Peddle spoke about the top priorities of justice for The Salvation Army, while explaining that every country around the world has their own justice issues and ways of resolving them.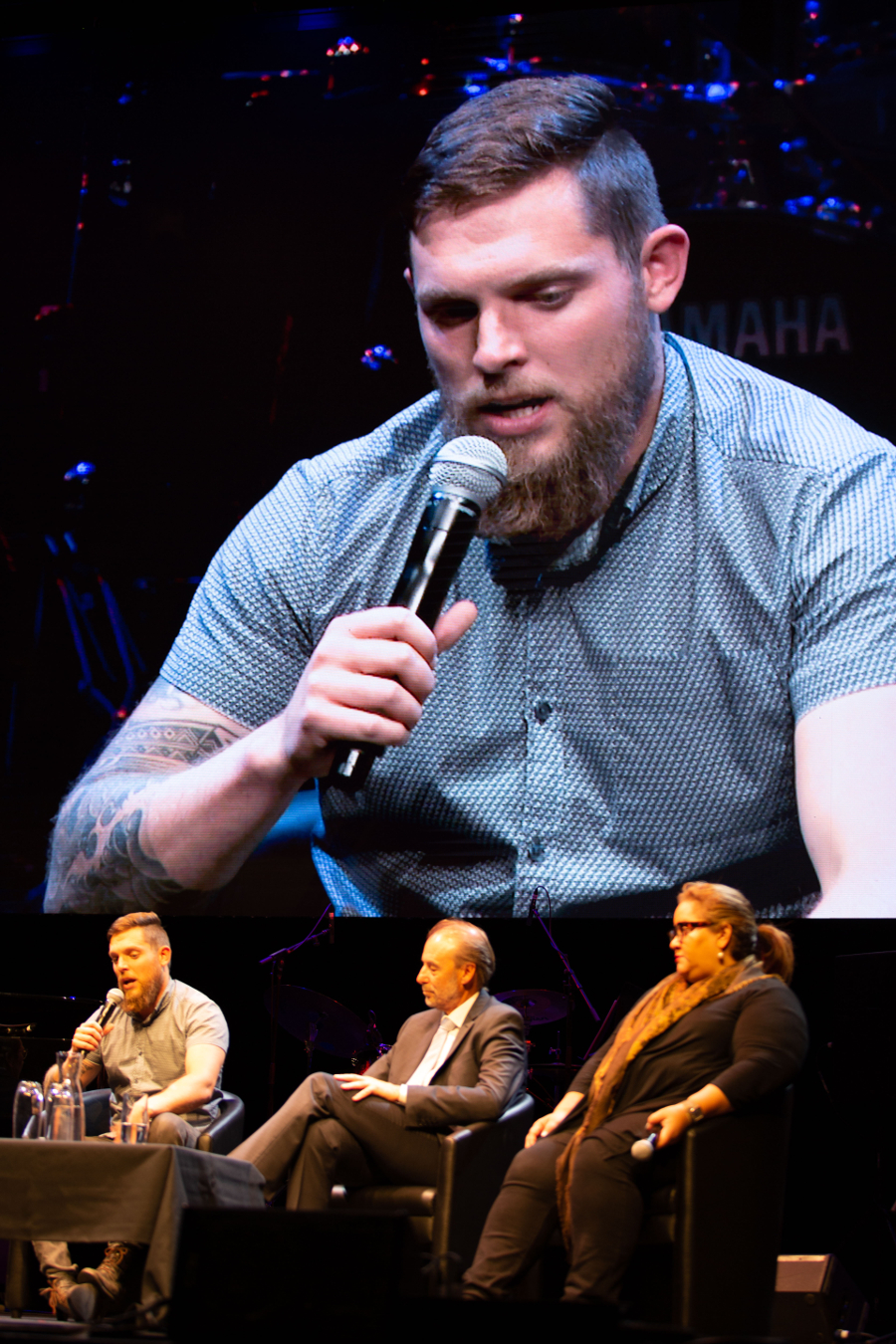 "Internationally, the most vulnerable people are those living in absolute poverty because it affects every area of their life," she said. "Migration and refugees is another priority, and domestic and family violence are raising their ugly heads all over the world.
"We believe, though, that every person matters and God created us all. Compassion is costly but it's what we have to be living and doing to make a difference in people's lives.
"We are stronger together, though, and need to have more than us fighting. We need to develop partnerships and work together."
Commissioner Peddle encouraged people to "live, love and fight – to be a part of your community and allow God to use you and change the lives of people so they know how to live."
Councillor Sam Hearn, whose volunteer work with Mainstream Salvos on the Mornington Peninsula, is impacting and helping change the lives of disaffected young people, focused on the need people have for each other.
"Ground yourself in a real place with real people and start by listening," he advised. "There are good things happening in your community that you can partner with.
"It has to happen through your lives and not your words. Listen to people and love them."
Speaking of the partnership with The Salvation Army and Collingwood Football Club, David Emersen also spoke on love and compassion, the difference it's made to the club and community, and their determination to grow their partnership with the Salvos to continue making an impact in local communities.
"Just get in and act," he said. "We are more aware of and confronted by social issues than ever before, so partner with good people and do your best."
Megan Davis emphasised the importance of listening to and respecting the feedback from marginalised and disadvantaged communities themselves when it comes to addressing issues of justice – particularly from an Aboriginal and Torres Strait Islander perspective.
"We have to learn to listen, understand, and not impose what we think the solution is," she said.
General's response 
General Brian Peddle (pictured right) responded, emphasising that the "task ahead is great and we need everyone to participate in the justice movement".
"Jesus came into the world and disturbed it greatly. We, too, must be willing to stand up and take our place, filling the vacuum that exists or becoming complicit in its very existence."
The General shared some of the issues that challenged him, from the Rohingya refugees, to the refugees flooding Europe, human-trafficking routes and families that have to beg for food in a world that has plenty.
The General finished with Mary's song – the song of a young woman trafficked, brutalised, and who finally found hope and healing in a Salvation Army safe house.
"Despite the injustice she suffered, her tagline was that the best is yet to come," he said. "We have to help people to see that it's possible that, yes, the best is yet to come.
"In a world struggling with injustice we need to stand in the gap and speak for justice. We need to fight to the very end."