You are here:
Home › News › 2019 › 01 › 18 › Summer Carnival 2019 Fun Family And Faith For Those Who Need It Most
Summer Carnival 2019 ... fun, family, and faith for those who need it most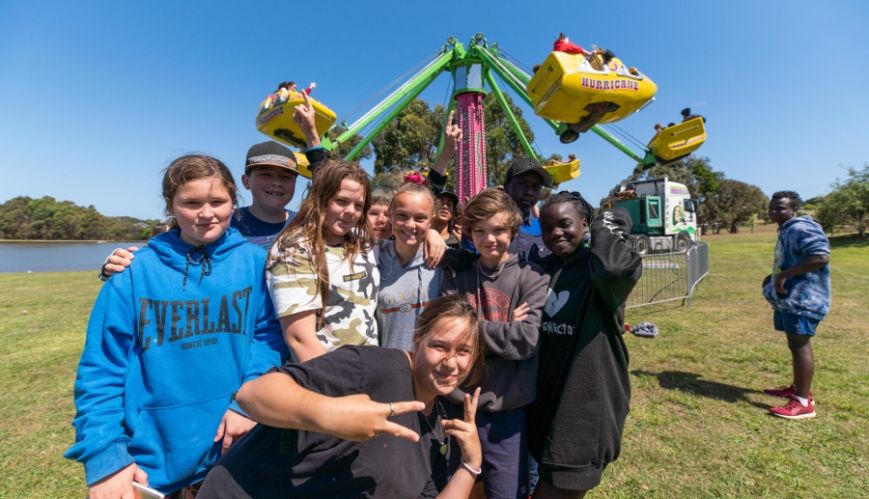 Summer Carnival 2019 ... fun, family, and faith for those who need it most
18 January 2019
More than 500 campers converged on the Philip Island Adventure Resort last week for Summer Carnival 2019, The Salvation Army in Australia's largest youth camp.
By Anthony Castle

Summer Carnival is in its eighth year and while the annual Territorial Youth Councils has become an important part of the calendar, it's more than just another event.

"This isn't just a camp or another event," explains Adam Purcell, the newly appointed National Youth Secretary (pictured right). "The campers get fun and family, and it changes their lives." 

While Summer Carnival isn't like many other camps, it did begin in camping conditions in 2012, with young people sleeping in tents and showering in mobile bathroom trucks. The event moved to Phillip Island Adventure Resort in 2016 and this year's carnival was attended by more than 500 campers and leaders.
"You have to experience Summer Carnival to understand it," says Adam, who attended for the first time this year. "I first heard about the music and the videos, but it's completely different when you're in the middle of that crowd of young people. There is so much intention put into spiritual formation."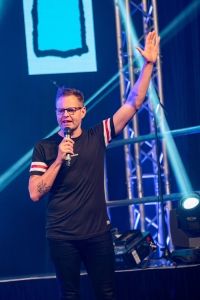 National Youth Secretary Adam Purcell.

Spiritual formation is the purpose of Summer Carnival and everything on the program is structured around an intentional spiritual framework. The theme this year was "Loved right now", focusing on the story of Zaccheus, and the spiritual framework was woven into the messages, the music, and the small group material.
The intentional approach to spiritual formation resulted in at least 16 campers making first-time decisions to follow Jesus, with hundreds of responses in total, often involving at-risk young people from challenging backgrounds.

"Summer Carnival becomes this fun family environment," Adam says. "As you walk through the gate, it doesn't matter where you've come from, who you are, or who you usually hang out with. It is the most remarkable thing to see – 400-plus young people finding the freedom to be themselves. The difference that a young person can make in their own life, when they have the revelation that they are loved regardless, is incredible."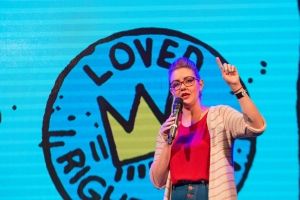 Megan Young spoke during Summer Carnival 2019.

Leaders from this year's event reported that Summer Carnival helped bring about positive change in campers with experiences of mental illness, family breakdown, and abuse. The carnival offers fun and family to those young people who need it most, but these campers can experience faith as well.
"Fun, family, and faith are the three spinning plates of youth ministry," Adam explains. "Having fun and family is just a social club. Having only faith aspects can leave out a generation that needs fun to be initially engaged. The balance of these is what creates the experience young people want, for the encounter with God that they need."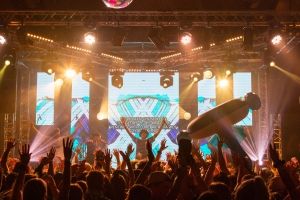 Hundreds of campers have returned to their lives now and are back in their hometowns. These young people aren't alone, however, with campers connected to their friends and leaders from Summer Carnival, as well being involved in their youth groups and support programs.

"And that is what's so exciting about Summer Carnival. We've literally just sent 500 young people back to all different parts of Australia. Summer Carnival is not about the five days we're here. It's about the 51 weeks that we go and put this into action," said Adam.

For now, Summer Carnival 2019 is done, but the fun, family, and faith it offers to those young people who need it most has only just begun.

FOOTNOTE: The National Youth Team supports youth ministry across the country, providing resources and events. Their aim is to see more young people thrive as followers of Jesus and in Salvation Army communities. For more information, visit www.tsayouth.com