SAES teams on alert nationwide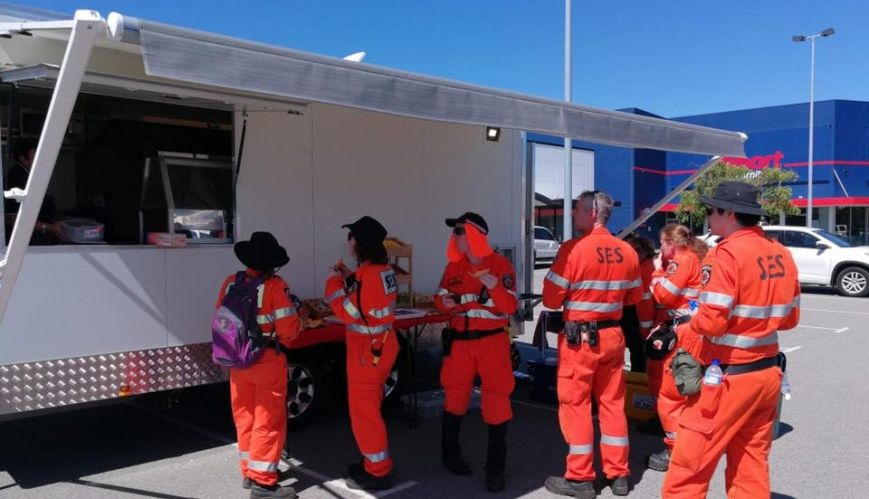 SAES teams on alert nationwide
5 February 2019
Western Australian SAES teams provided lunch and dinner to police and State Emergency Services volunteers who were searching for a missing man.
By Lauren Martin

While Salvation Army Emergency Services in Queensland support flood victims, SAES teams  in other parts of the country have been busy responding to bushfires and other emergencies. 
 
Large-scale bushfires in Tasmania have been burning for weeks, with SAES teams and volunteers coordinating evacuation centres and serving hundreds of meals.

At Huonville in the state's south, crews have been working since 24 January, feeding between 100 and 300 people at the evacuation centre, where many people are still sleeping after the fires forced them to leave their homes. "We expect to be active there for at least another five or six days," said Salvation Army Tasmania Public Relations Secretary, Major Brad Watson.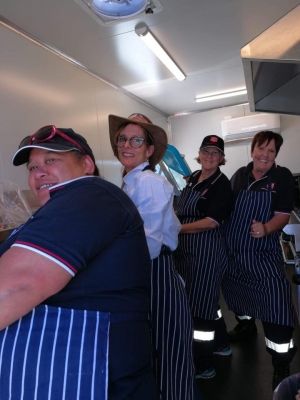 Some of the WA SAES team members.
 
In the Derwent Valley, west of Hobart, The Salvation Army corps is being used as an evacuation space, where people can access meals and a variety of government and other services for counselling, financial and other support. Salvation Army Doorways Teams are also providing vouchers and financial assistance to people, and have given out tens of thousands of dollars worth of assistance –such is the need and the impact of the blazes.
 
"This has been a protracted disaster for the whole state,"said Major Watson. "All of the volunteers involved, whether it be firefighters and emergency services personnel or whether it be Salvation Army teams, the way they've stood up, come back for more shifts, worked together really well – it's been amazing and it's a testament to communities in Tassie all round."
 
In Victoria, SAES teams have been kept active responding to bushfire call-outs and most recently responded to an apartment fire at a high-rise building in Melbourne, providing bedding, toiletries, clothing and other urgently needed supplies to more than 200 affected families and their pets at a relief centre in Melbourne Town Hall.
 
Western Australia SAES volunteers have been at the scene of a missing persons search at Midlands, north-west Perth. The SAES Western Australia Director, Benjamin Day, said the search involved about 20 police and 40 State Emergency Services volunteers, with The 
Salvation Army providing lunch and dinner. "Just as dinner had been completed and we were about to leave, we received the news that the missing gentleman had been located alive, which is always a great feeling for our volunteers when they have worked hard all day."
 
The crews' attention then turned to a large fire burning in the northern suburbs of Perth, which fortunately was brought under control quickly. "But, with the expected heatwave conditions this coming week, we are busy getting our equipment back up to standard and ready for the next call-out," Benjamin said.