Sharon 'walking the talk' in Hahndorf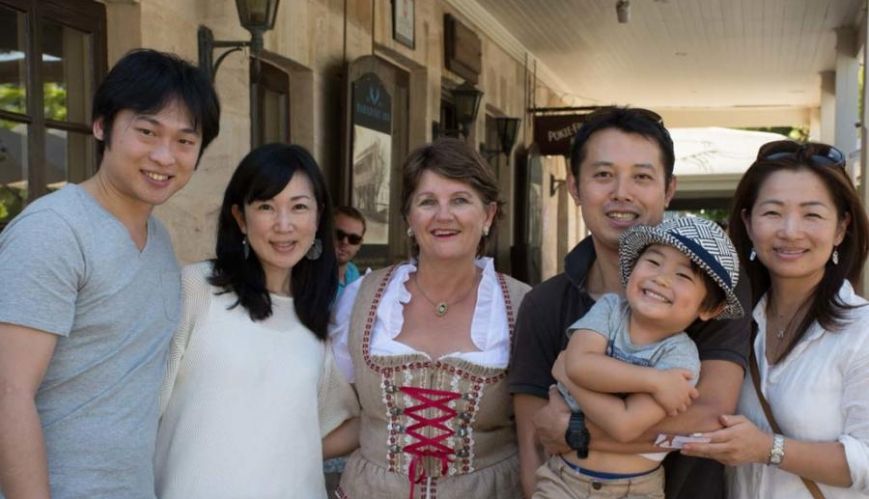 Sharon 'walking the talk' in Hahndorf
25 February 2019
South Australian Salvationist, Sharon Pippos (centre), loves telling tourists about the history of her small town of Hahndorf, which was settled by 19th Century Lutheran migrants.

By Lauren Martin

When Salvationist Sharon Pippos moved to the small town of Hahndorf, south-east of Adelaide, she was fascinated by its colonial history. That fascination has led to a unique business and ministry opportunity – Hahndorf Walking Tours.

"I started Hahndorf Walking Tours because of my passion for the town and its history,"says Sharon. "And also, it was another way to increase my giving, my tithe."

Sharon and her husband Evangelos (Angelo) Pippos are Salvationists at Adelaide Congress Hall but are also actively involved in Mount Barker Corps, which is near Hahndorf, providing music there once a month. The couple met at youth group at Semaphore Salvation Army, in Adelaide's north-west, where Sharon told her soon-to-be husband he was destined to be a Christian with a name like Evangelos.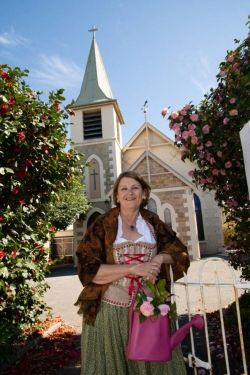 In 2006, while holidaying in Canada, the couple went on a walking tour of the small town of Jasper and it was then that God planted the seed of an idea in Sharon to start something similar in Hahndorf, a small town settled by 19th-century Lutheran migrants. So, in 2011, that idea took shape and during the Hans Heysen festival it began.

"In this wonderful, beautiful town of Hahndorf, I've been able to create an opportunity for people to know about the story of the village, which is very much a story of faith, a faith that is still very relevant today,"she says.

People can choose from a variety of tours – the Strassendorf Walking Tour [main street], the Hufendorf Walking Tour [back streets], a night tour, or the Strudel and Stroll guided tour, where Sharon relates the story of how a group of Lutherans, persecuted for their faith in Prussia, took a leap of faith and travelled to South Australia. Thirty-eight families then decided to "come up the hill from Adelaide" to settle on more fertile land on what was to become Hahndorf.

"I am able to take people into the churches here, and other locations visitors wouldn't know about, and talk about the reason people came here and the quirky local stories that only a local knows," she says. "There are wonderful stories of the faith of the first settlers that I love telling.


;For example, to support the early colony, the women and their teenage daughters would walk 35 kilometres down the hill to Adelaide. They would leave at midnight to get to Adelaide first thing in the morning. They would go doorknocking and sell produce to the people of the city of Adelaide, and then they would walk back again. On their way back, they each carried with them a brick every time, and the bricks were used to build their church here in Hahndorf. After two years it was completed –not everything happens overnight!"

Now retired, Sharon is able to run the tours full-time, and donates a portion of the income to The Salvation Army. She says God has given her a ministry that taps into her passion for Jesus, her passion for history and her passion for people! As well as planting seeds of hope in those who attend the tours, the business has allowed her to form close relationships with local providores.

"It's a really lovely way to talk about my faith through talking about the faith of the early settlers in a really positive way," she says.

Read more on Sharon's tours in Hahndorf HERE.