Community recovery leads to meaningful connections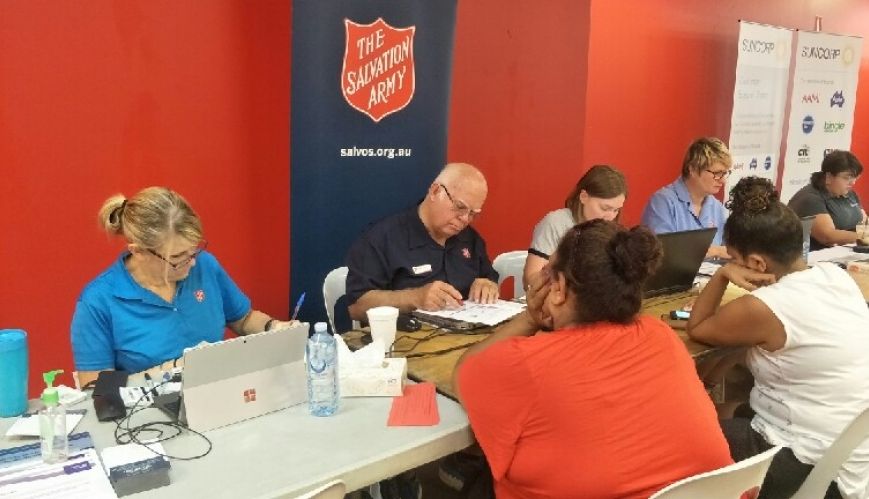 Community recovery leads to meaningful connections
27 February 2019
Salvation Army teams are hard at work across five recovery hubs in Townsville, providing financial and emotional support to those impacted by the recent floods.
By Andrew King
After floodwaters from Townsville's unprecedented monsoonal event had subsided, one family of seven, whose home had been inundated, began the huge task of cleaning up – joining a convoy of trailers taking ruined personal items to the tip.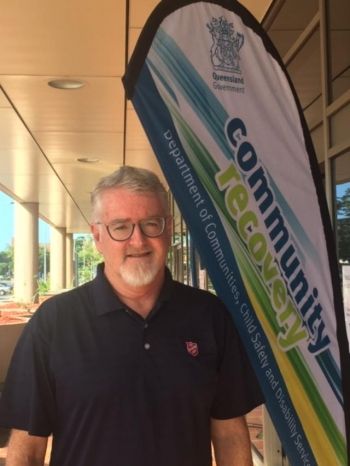 Andrew King, serving at the recovery hubs.
A week later, when schools reopened, the couple came with their youngest child, a one-year-old, to The Salvation Army Community Recovery Hub, and I met with them.
They told me their story, on a day when I was one of 18 Salvos either serving at one of five recovery hubs or doing door-to-door outreach, connecting with people impacted by the floods.
The family and myself shared stories and photos of a particularly bad night when more than 200mm of rain fell, and the dam gates were fully open.
The family then delved into their past. They were originally from the Congo, and had spent many years in refugee camps in various African countries.
Halfway through a story the father inadvertently threw in a Portuguese word. The family had spent many years in Mozambique as refugees, where they learnt Portuguese. I had spent time as a mission worker in a Christian human right program in Brazil, and had also learnt the language.
So I said to the father in Portuguese: "It's great you came to see us at the centre today, thanks". There was a knowing smile, and further lively conversation ensued in Portuguese.
Many people were waiting for emergency assistance, so brief goodbyes were said. We blessed each other, in two languages, and we both gave thanks to and honoured God for the gift of the resources provided to the family.
The father was eager to meet and chat to share a meal after they re-established their house. "We must speak more and eat together," he said. So I shared where I am based at Riverway Corps.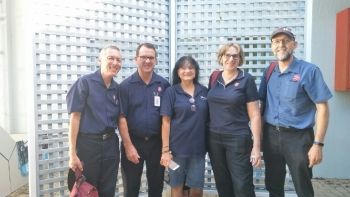 Outreach teams are active throughout the worst affected areas of Townsville.
"I will come and meet with you – it's not far from my house," he replied.
Serving with The Salvation Army in disaster recovery gives me a sense that God is present. I continually see God preparing the way for us to care for people, to come alongside others and listen as they restore their lives after a natural disaster.
Our common humanity is always revealed when we have opportunity to "just be" and share our stories. We are called to notice, listen and come to understand others. To build rapport.
God, I believe, works through moments of rapport, be it brief or prolonged, in calmer times and also amidst the uncertainty after disasters.
Andrew King is based in Townsville where he serves as The Salvation Army Doorways Regional Manager for Central and Northern Queensland.