A meal on the table and a glimmer of hope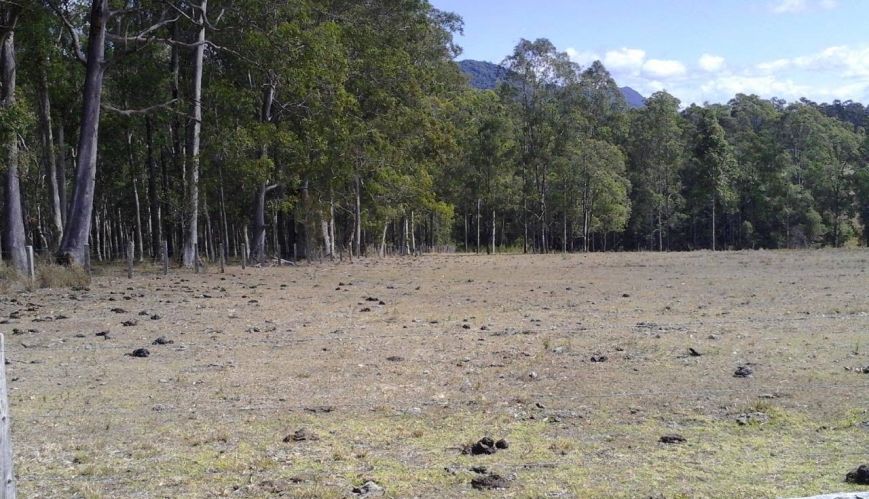 A meal on the table and a glimmer of hope
4 March 2019
NSW farmer Bruce had financial reserves for emergencies, but could never have foreseen the relentlessness of the circumstances that hit his property in the past two years.
By Naomi Singlehurst

Imagine managing your farm as a well-run professional business until reaching retirement age, but then finding yourself toiling 12 hours a day for little or no income. This is the predicament that 70-year-old Bruce, a cattle and cropping farmer, says he and many other farmers are facing.

Since the 1840s, Bruce's family property in northern inland NSW (originally a 5000-acre land grant to his family for "services rendered to the crown") has been highly productive and largely self-sufficient. Bruce, as well as his predecessors, purchased additional land over many years and implemented a range of innovative, automated "precision farming" measures to further boost productivity.

There are many challenges of life on the land, and Bruce says he was as prepared as possible to face this latest drought. However, two years on, the drought (now the worst in the area for 120 years) has still not broken.
To add to the pressure, Bruce says that last year a mini-tornado travelled through the centre of the property "ripping off rooves, severely damaging a hay shed and spoiling baled hay that was stored for winter feed. It uprooted 30 to 40-metre gum trees and those and other debris completely demolished the stables and machinery.

"We had kilometres of fencing damaged and it twisted surface aluminium irrigation sprinkler pipes (which were basically also rendered to scrap)."

While Bruce had financial reserves for emergencies, he could never have foreseen the relentlessness of the circumstances that hit.

"Drought has meant stock had to be sold at a tragically low price, others have died and the precious breeding stock that needed to be kept at all costs have to be handfed and watered.

"The daily task of hand-distributing hay to keep beasts alive each capable of eating 22-23kg of green grass or 18kg of dry hay silage per day, plus need 140-plus litres water each, every day is enormous financially and physically."

He says after a lifetime of running with reserves, the debts suddenly started mounting. "(All those factors) has meant years of nil income, so no insurance and running on super tight budgets. Even the family heirloom jewellery is now all gone," he says.

Seeking counsel from a rural financial counsellor, Bruce says he fought asking for any help as long as he could. [He had always been one to help, never to ask]. "For 18 months I resisted. At the end of it, when everything else had gone – there was nothing left, and I thought, 'This is ridiculous, I've got to eat something!'"

After contacting his local Salvation Army, Bruce was then contacted by Salvation Army rural chaplain Captain Jon Belmonte, who arranged food and material aid to replace the house water tank (destroyed in the storm). He also visited Bruce and they remain in contact.

While the support could not solve all his problems, it did give a glimmer of hope and help. Bruce says that he was feeling such shame that things had all gone wrong on the family property "on his watch". He says: "As we spoke, Jon came out with things that showed he really did understand, and a rapport was established. I valued the time chatting with Jon and his insight and experience of rural living."

Jon's support also gave Bruce a change of diet from "73 ways of cooking potatoes", as he describes it!

"The gift of simple groceries enabled me not only to have some normal meals and diet away from strict rations but also to replace our badly damaged house water tank," Bruce says. "We sincerely thank the Salvos and supporters for the consideration and the forms of assistance provided. Thank you again to everyone involved as the help came in time and is very much appreciated."

The Salvation Army is continuing to provide drought support in New South Wales, Queensland and Victoria. Find out more HERE