Chaplaincy workshop focuses on rural ministry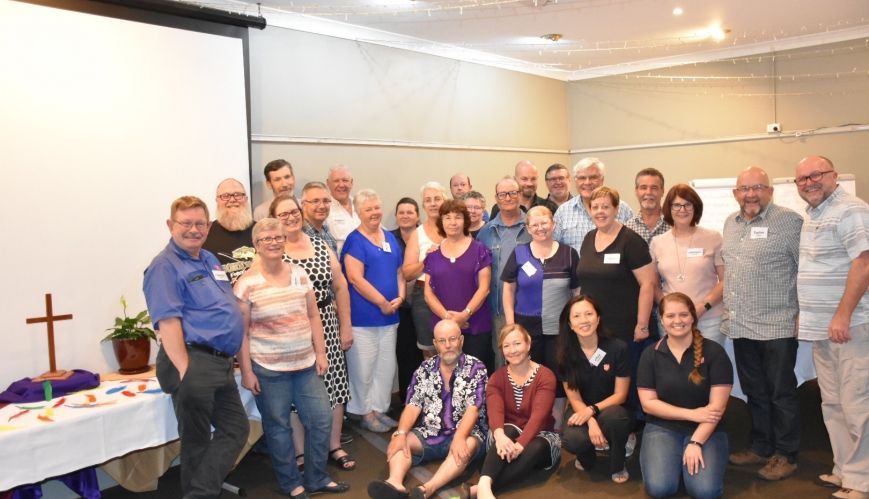 Chaplaincy workshop focuses on rural ministry
7 March 2019
Salvation Army Rural Chaplains and Flying Padres from around the country gathered for their first national workshop in Dubbo last month.
By Simone Worthing
'Take time to connect' was the theme for the first national Rural Chaplains and Flying Padres Workshop in Dubbo last month.
Twenty-eight participants from across the country attended the workshop in the NSW Central West city.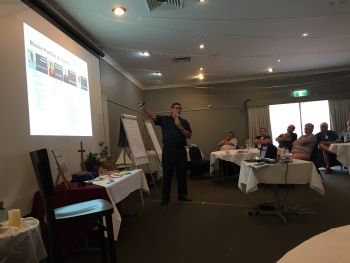 Rural chaplains from around Australia gathered for the workshop.
"It really was a time to be inspired, refreshed and renewed, to connect and network as part of the national team, to learn from each other and to discuss our national and local strategic development going forward," said Heather Craig, Chaplaincy Services Manager – Sydney.
"We also reviewed geographical boundaries and how we can work together over those boundaries in all states and territories. Pastoral care, training, networking and collaboration are all priority areas, especially as our rural chaplains often work in isolation, and in remote areas.
"Their work is intense over long periods, and it's important they feel supported, cared for and that they are not alone."
The three-day workshop included presentations and training, as well as times for worship, individual and small group prayer, and fellowship.
Major Graeme Craig, Assistant Divisional Commander NSW and ACT, led the retreat and local  local strategic mission development sessions.
Major Julie Radburn, from the Territorial Pastoral Care Team, introduced the pastoral services available to all Salvation Army officers. Supervision and debriefing were available for the rural chaplains throughout the workshop.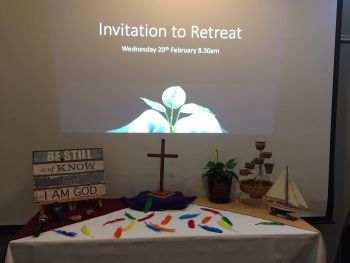 Time for retreat was an integral part of the workshop.
Captain Stuart Glover (Head of Community Engagement), Major Rick Hoffman (General Manager for Chaplaincy), Major Topher Holland (General Manager, Strategic Emergency and Disaster Management – Sydney), Major Beth Roberts (Chaplaincy Services Manager – Melbourne), Tu Mushenko (Chaplaincy Services Manager – Brisbane) and other leaders also attended and spoke at the workshop.
Major Rick Hoffman and Captain Stuart Glover presented a shared session, 'National Conversations', to give national updates and information regarding the Mission Portfolio, the draft chaplaincy agenda and the chaplaincy stream of this portfolio.
Major Toper Holland and the team from the Drought Community Support Initiative gave a drought disaster update, an overview of The Salvation Army's disaster response nationally and a review of processes.
Other sessions included local mission strategy development, promoting rural chaplaincy in local communities, chaplaincy stream-based business, hearing from heaven, and finishing well.
"The feedback from the workshop so far certainly reflects that people feel more connected, supported, and equipped to work as part of a national team," said Major Craig.