You are here:
Home › News › 2019 › 03 › 15 › Fourth Overseas Appointment Takes Couple In New Direction
Fourth overseas appointment takes couple in new direction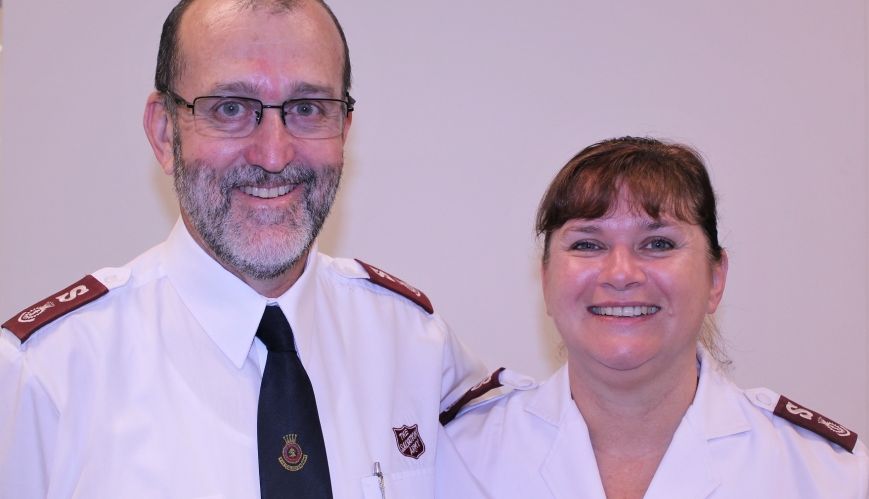 Fourth overseas appointment takes couple in new direction
15 March 2019
Majors Peter and Gail White will be taking up international appointments in Japan at the end of March.
By Simone Worthing
Majors Gail and Peter White are about to embark on their fourth overseas appointment – this time to the Japan Territory.
The couple, who have spent the past three years serving as Hurstville Corps Officers in Sydney, leave for Japan at the end of March. Major Gail will take up the appointment of Training Principal, and Major Peter as Territorial Health Services Secretary.
"We had hoped to serve about five years in Hurstville, so this wasn't in our plans," said Major Peter. "Gail had prayed, saying to God that if he wanted us to go overseas again, someone would have to call directly and ask us.
"About a week later we got the call!
"It was difficult to leave Hurstville, but the corps understands where our hearts are.
"Some people are called to recovery services, others to specific areas of ministry, but our call is to work overseas. This is always on our hearts."
The Whites, both qualified nurses, have served in Mozambique and South Africa Territories, as well as the Democratic Republic of Congo (Congo Kinshasa).
Major Peter has also served in Kenya and Uganda as a team leader for The Salvation Army International Emergency Services team.
His nursing background and overseas experiences will be heavily utilised in his new appointment.
Major Gail's experience as an officer, combined with her qualifications in law and theology, will assist in providing the groundwork to help set the future for the training of officers in Japan.
"Japan will be an interesting challenge for us," said Major Peter. "Africa is definitely our comfort zone, so working in an Asian country will be a whole new experience for us, and one we are looking forward to."
The Whites will be based in the Japanese capital, Tokyo.
They have been studying Japanese in order to be able to work in, understand, and be understood, within the community.
"A different language always throws in a different perspective when it comes to bridging cultural differences, so this is a priority for us," said Major Peter.
"We understand, though, that many of the younger officers and Salvationists speak English and, with the Olympics in Tokyo next year, public transport announcements and city signage are also in English, so that will help."
The Whites are looking forward to serving God, and The Salvation Army, in Japan.