Salvos explore what it means to be unified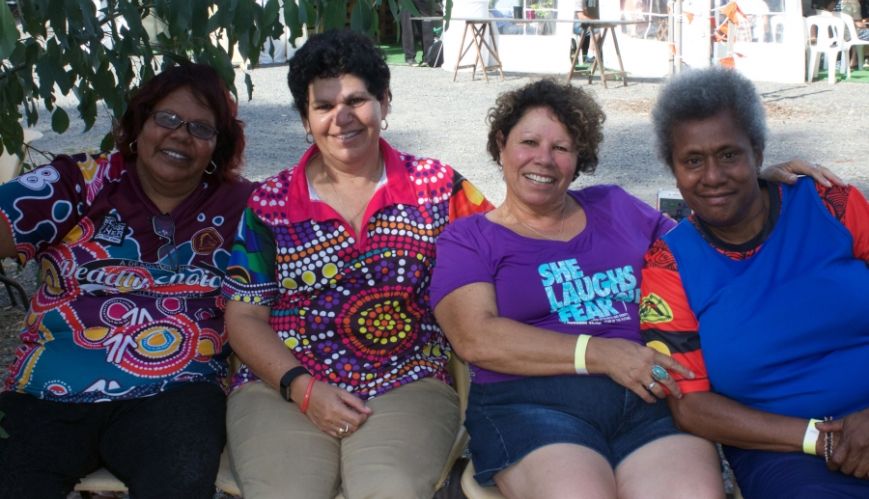 Salvos explore what it means to be unified
27 March 2019
Esme Fewquandie, Shirli Congoo, Sue Hodges and Anni Cockburn were part of a large contingent of Salvationists at this year's Surrender conference.
By Jessica Morris
Thirty Salvationists from across the country have joined Christians from other denominations at Surrender, a grassroots conference that explores what it means to love people on the margins in the face of great political division and global crisis.
Corps Officer Captain Stuart McGifford travelled from Alice Springs to attend the event, which was held at Melbourne's Belgrave Heights Convention Centre.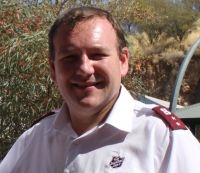 Captain Stuart McGifford
"Surrender is an important gathering for missional practitioners. The Surrender mantra is Jesus on the margins, so as a Salvation Army officer this focus is informative and encouraging," he said.
"Aboriginal Christians continue to wrestle with the spectre and impact of the old colonial mission ways. At Surrender they also dream of ways to enact and establish and their own, authentic expression of what it means to be Christian."
Shirli Congoo, General Manager for The Salvation Army Aboriginal and Torres Strait Islander Ministry, has been attending Surrender for six years, and says it is an opportunity for growth.
"I would encourage both mission expressions and social programs of The Salvation Army [who] participate in this particular gathering to listen, to learn and appreciate the richness of journeying with Aboriginal and Torres Strait Islander peoples," she said.
Addressing the need for us all to come together so that the best solutions for social disparities and injustices can be found Shirli said we each need to have "a seat at the banquet table. This ties directly into our missions and values, particularly Working for justice, Integrity, Respect, Diversity and Collaboration."
Salvationists joined members of the Baptist, Anglican, Churches of Christ and numerous other religious traditions and organisations from across the globe at the conference, which was supported by Common Grace Australia and run by grass roots organisation Surrender Co.
They explored what it means to be 'Interwoven' as the Church when there are different opinions, values and theologies.
The Salvation Army was one of the event's major partners and has supported the initiative for nine years, having been a hosting partner for six years.
Surrender is a key social justice event supported by The Salvation Army. Among other Salvationists who attended were Captain Anne Jeffrey, Major Sandy Crowden, Major Andrew Craib, Amanda Merrett, Lieutenant Fleur Hodge, Colonel Mark Campbell and Colonel Julie Campbell.
"We love partnering with Surrender and the many people who are learning about what the Kingdom of God looks like in communities," said Policy and Social Justice Advisor Amanda Merrett.
"The Salvation Army is really passionate about engaging in the hard places and participating to bring about the Kingdom of God in those hard places."
Amanda hosted the elective 'Gender Justice', while Major Sandy Crowden discussed conflict resolution in 'Can We Have A Different Approach to Our Differences?'
Brooke Prentis, a Salvationist and a leader among Aboriginal Christians, also played a pivotal role in hosting the event. She spoke throughout the weekend about the need for non-Indigenous Australians to embrace and learn from Australia's first peoples.
Surrender conference is a landmark in Australian church ministry. As influential Aboriginal leader Aunty Jean Phillips noted, it is the first and only conference to give Indigenous Australians a platform to express themselves and teach.
Members from The Salvation Army Indigenous ministries team in Townsville, as well as corps as far reaching as Alice Springs to Frankston, Moreland Park and Box Hill were represented. Mitcham Corps also helped cater the event with a pop-up café.