Self Denial song appeals for change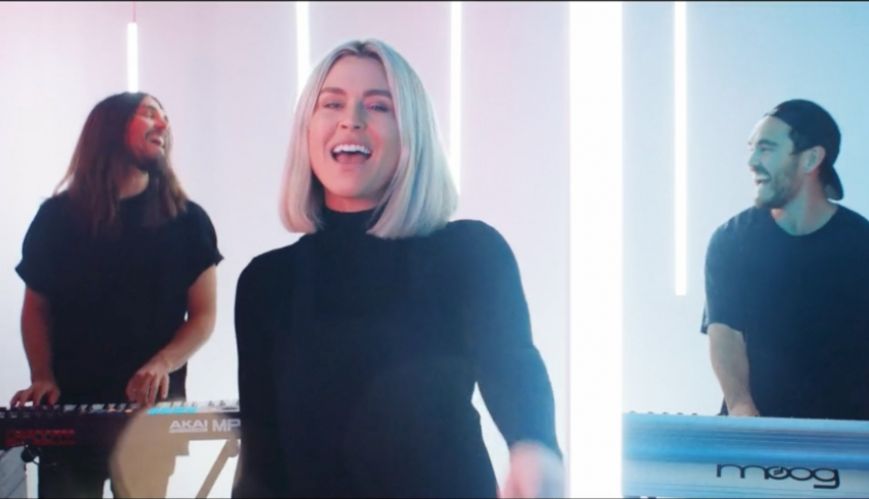 Self Denial song appeals for change
3 April 2019
VERSES' inspiration for the Self Denial Appeal track stemmed from Luke and Jess' reflection of Mark 12:31: "Love your neighbour as yourself."
By Jessica Morris
Christian pop band VERSES wrote and performed the title track for this year's Self Denial Appeal, encouraging Salvationists to literally follow the appeal's theme and 'Be The Change' in the world around them.
VERSES, a globally-touring band from Northlakes Salvos near Newcastle in NSW, is comprised of brothers Joel and Luke O'dea, and Jess Clayton-O'dea (Luke's wife).
Their musical mission is to create modern-day memory verse, and their inspiration for the Self Denial track – 'Neighbour (Be The Change)' – stemmed from Luke and Jess's reflection of Mark 12:31, where it says: "Love your neighbour as yourself."
"When we think how we can make a change in the context of the Self Denial Appeal, it's about giving and [obeying] what Jesus says about loving others as you love yourself and then acting upon that," Luke said.
"Your neighbour is not just the person who lives next door to you in your community. We know what's happening in countries around the world almost instantly ... [so] we now have important knowledge that means we have a global neighbourhood."
Penning the lyrics, 'When you gave your only Son, You showed a love I can't refuse. And so I'm gonna give it, give it back to you. I'm gonna be the change that I know you can use', the band found that the song challenged them to love others sacrificially, just as they hoped it would challenge other Salvationists.
"It's a reminder to ourselves [to remember the lyrics], 'When you gave your only Son you gave a love I can't refuse'. That's going to lead us to be the change," Luke said.
As one of the lead singers, Joel found that the lyrics responded directly to his Salvationist upbringing.
"One of the reasons I'm so proud to be part of The Salvation Army is that they don't just talk it, they act it. To convey that and be a part of something that is helping so many people is definitely a great honour," he said.
Watch the official song video for the Self Denial Appeal campaign: