Salvos get into stride of volunteering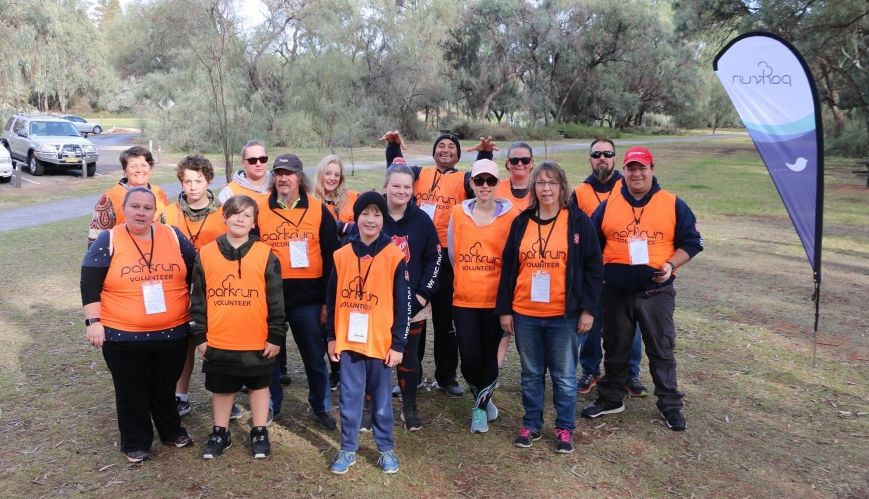 Salvos get into stride of volunteering
18 April 2019
Salvos Striders participants took over all the volunteer roles for the Mildura Weir parkrun last weekend, and plan to do it again.
By Simone Worthing
Parkrun participants from the Sunraysia region of The Salvation Army, in north-western Victoria, took over all the volunteer roles for the Mildura Weir parkrun on Saturday 13 April, with 16 people assisting throughout the morning.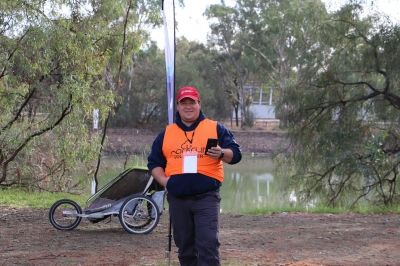 Recording times was an important volunteer role!
"One of the Mildura Weir parkrun directors asked us a few weeks ago whether our Salvos Striders team would consider doing a group volunteer day, as we were the most regular group attending and had the highest numbers," said Major Belinda Davis, Mildura and Red Cliffs Corps Officer.  
Some of the Salvos Striders already volunteer occasionally, to give those serving a break, and to be involved, but on an individual basis. This was the first time in Mildura that a group took take care of all the roles and it was hoped it would set an example for other groups to follow.
"As a result of this effort, a number of the event directors were able to run the track for the first time in 11 weeks of operating, and The Salvation Army was publicly acknowledged multiple times leading up to the event, during the event and since," said Major Davis.
"We have also decided that we can do this on a semi-regular basis, probably three to four times a year."
The volunteer duties included marshalling, taking photos, scanning barcodes, keeping times and making sure the runners enjoyed themselves.
Some of the volunteers were marshalls for the parkrun.
More than 200 runners and walkers participate in the Mildura Weir parkrun each Saturday. Parkrun is a free, timed, 5km walk/run event held every Saturday morning in hundreds of locations across the world, and has recently commenced in Mildura. It relies on volunteers each week to operate.
Major Belinda and her husband, Captain David Davis, were part of the trial runs of the Mildura Weir parkrun event before it commenced on 2 February this year. 
They also encouraged their congregations to participate as a way of serving, and being visible, in the community.
"We advertised the launch date to our churches, and since parkrun started here we have had at least six to 10 Salvos participating in every event," said Major Belinda.
"There have been a few weeks when we have had up to 18 people associated with our churches at the event. We made sure that every one of us indicated on their parkrun profile, that they are part of the national Salvos Striders running club.
"Our youngest runner is 11, and our oldest is 70."
The team has designed and will soon receive Red Shield-branded running shirts after an 'evangelism grant' was received for this purpose.
"We want to be visible in the community so people know we're here and are a loving and vibrant faith community," said Major Davis. "The parkrun is making us famous and giving us a presence already."
The Salvation Army has been operating in the Sunraysia region for over 125 years and has multiple sites in both Mildura and Red Cliffs. This region is located in north-western Victoria and south-western NSW.