Maxwells to take up new international appointments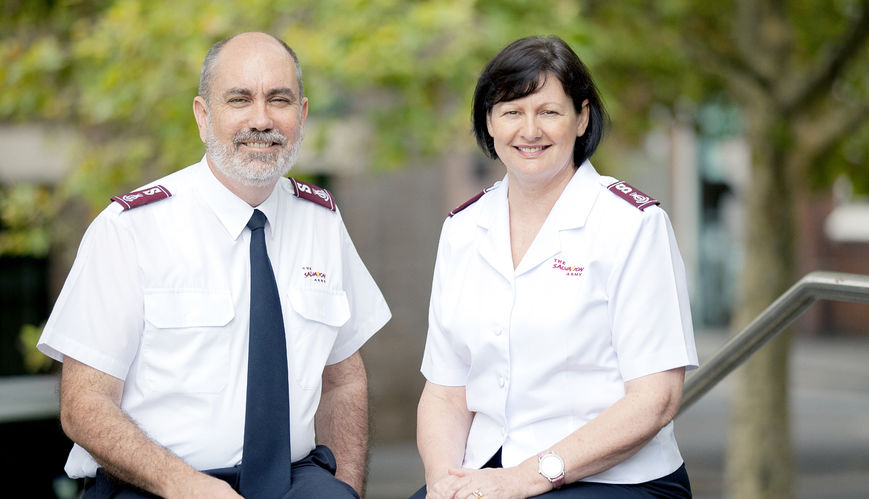 Maxwells to take up new international appointments
7 May 2019
Colonels Wayne and Robyn Maxwell will take up their new appointments in October, with the rank of commissioner.
By Simone Worthing
Colonels Wayne and Robyn Maxwell, officers of the Australia Territory, have been appointed to leadership roles in The Salvation Army South Pacific and East Asia (SPEA) Zone. 
Wayne will serve as International Secretary and Robyn as Secretary for Women's Ministries for the zone. Both roles will be based at International Headquarters in London.
They will take up their new appointments, with the rank of commissioner, on 1 October.
The Maxwells know the region well, having served as leaders of the Philippines Territory from 2013-17.
"We are grateful to the Lord for the opportunity these new appointments bring," the Maxwells said.
"Serving in the Philippines and Australia has given us a heart for the SPEA Zone. It has also given us some understanding of the challenge of service in this part of the world.
"We are passionate about the ministry of The Salvation Army in this zone, excited by what God is doing and looking forward to being a part of it."
Commissioner Floyd Tidd, Australia Territorial Commander, paid tribute to the Maxwells, particularly for their recent service in Australia.
"We are grateful for the leadership and ministry they have provided in Australia over the last two and a half years, as assistants to the National Chief Secretary initially, and then as Ambassadors for Holiness and Prayer, as well as Executive Officers for THQ-Redfern campus," he said.
"As they assume their new appointments they leave behind a legacy once again of pastoral imprint upon lives touched, and a foundation for a renewed focus on prayer and holiness.
"The Australia One journey and specifically the THQ-Redfern campus have been blessed by their influence and leadership. We pray God's blessings upon them during the days of transition ahead. We look forward as a territory to their continued influence and support through their new appointments."