Young musicians to show Salvos have talent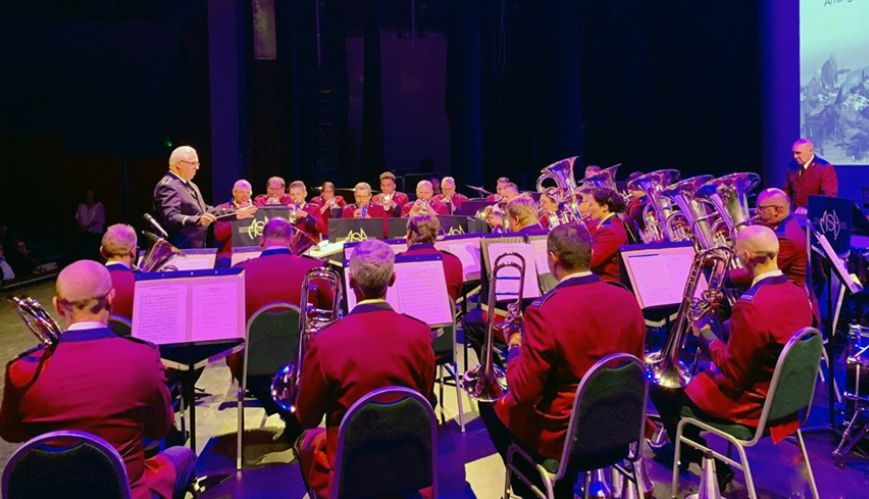 Young musicians to show Salvos have talent
7 May 2019
Melbourne Staff Band will host the second Salvos Have Talent evening at Box Hill Corps on 18 May.
By Jessica Morris
The spotlight will be on three of The Salvation Army's best up-and-coming musicians when the Melbourne Staff Band hosts the second Salvos Have Talent evening on Saturday 18 May.
Joel Cassidy (saxaphone), Jaiden Ivers (euphonium) and Matt Todd (trumpet/flugel horn) will take to the stage at Box Hill Salvation Army to play a variety of pieces to the accompaniment of the staff band.
"Historically the Melbourne Staff Band has always enjoyed encouraging young musicians," staff bandmaster Ken Waterworth said.
"As a young boy my first solo performance was with the Melbourne Staff Band as a 12-year-old, and we want to give young musicians the same opportunity with Salvos Have Talent."
The event will be close to home for Monash University student Matt, who attends the Waverley Temple Corps in Melbourne. Jaiden, of Brisbane City Temple Corps, and Joel, of South Barwon Corps, are members of the Territorial Youth Band, which toured California and performed in the famous Rose Parade in Pasadena earlier this year.
"It's a thrill to have these young musicians perform with the band. I'm sure the future of music-making in The Salvation Army is in safe hands with young people like this leading the way," Ken said.
A performance by the Melbourne Staff band will close the evening, giving young Salvos something to aspire to in their pursuit of music.
Salvos Have Talent will be held at Box Hill Salvation Army on 18 May, starting at 7.30pm. Tickets are $15 for adults and $10 for children. Tickets are available at the door, or contact Melbourne Staff Band on 0418 327 338.