Berwick Corps offering people a new start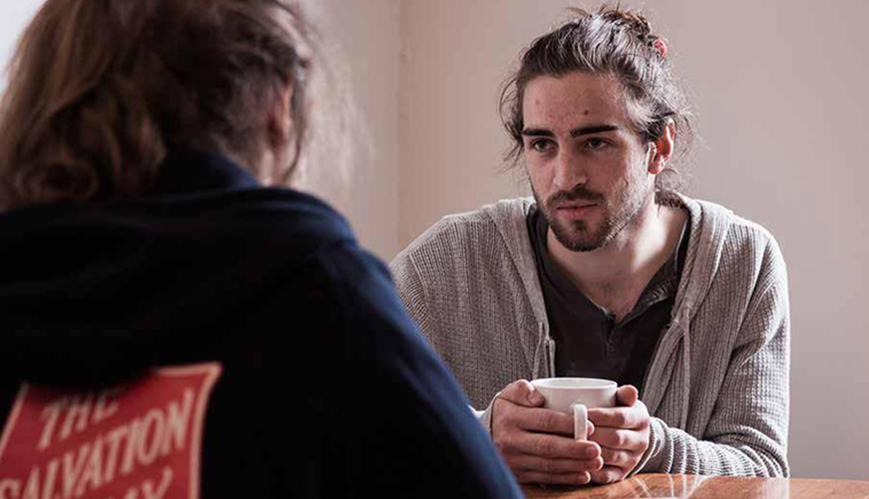 Berwick Corps offering people a new start
13 May 2019
The Berwick Salvation Army START program fills a gap in the system by providing a program that is flexible, open-ended and allows immediate commencement.
By Jessica Morris
Freedom from addiction is a life-long process, but a six-week therapeutic day-rehabilitation program at Berwick Salvation Army in Melbourne is giving people of all ages the tools they need to begin the journey.
The program is called START and offers assistance to people with addictive behaviours, including drugs, alcohol and gambling, involving a holistic approach to recovery.
"By the time people make it through the doors at START their substance use has created a chaotic life that has torn a path of destruction through every aspect of their life and very often also the lives of those around them," said program coordinator Dean McWhinney. "They are physically, emotionally, spiritually and financially destitute."
Running out of the corps in Melbourne's south-east since 2016, START fills a gap in the system by providing a program that is flexible, open-ended and allows immediate commencement.
The approach encompasses group work, personal development, case work, advocacy, one-on-one counselling, assessment and referral. This all takes place between Monday and Thursday from 9.30am–2pm, giving participants the freedom to integrate the program into their day-to-day lives.
"The love, support and guidance provided by the START community is seeing people's lives transformed from broken, destitute, isolated and on the fringes of society to healthy, happy and connected contributing members of society," Dean said.
More than 250 people have entered the START community over the past three years, and many continue to stay connected after receiving their six-week course completion certificate.
Jeff was one such person, who after years of drug addiction and almost giving up on life decided there was nothing to lose by attending START.
"I instantly felt welcomed and accepted, something I hadn't experienced in a long time," Jeff said.
"It was community that carried me until I started to believe and have faith in myself … I was given a process, some practical steps, understanding and the life skills that would allow me to be free of my addiction and empower me to create a life with meaning and potential."
The START program has two qualified part-time staff and is heavily supported by volunteers.
Funding for the next financial year is yet to be confirmed, but Dean is hopeful the program will continue.